New Mutants review - superheroes and the supernatural collide |

reviews, news & interviews
New Mutants review - superheroes and the supernatural collide
New Mutants review - superheroes and the supernatural collide
The much delayed X-Men spin-off from Josh Boone finally hits cinemas with lacklustre results
Thursday, 03 September 2020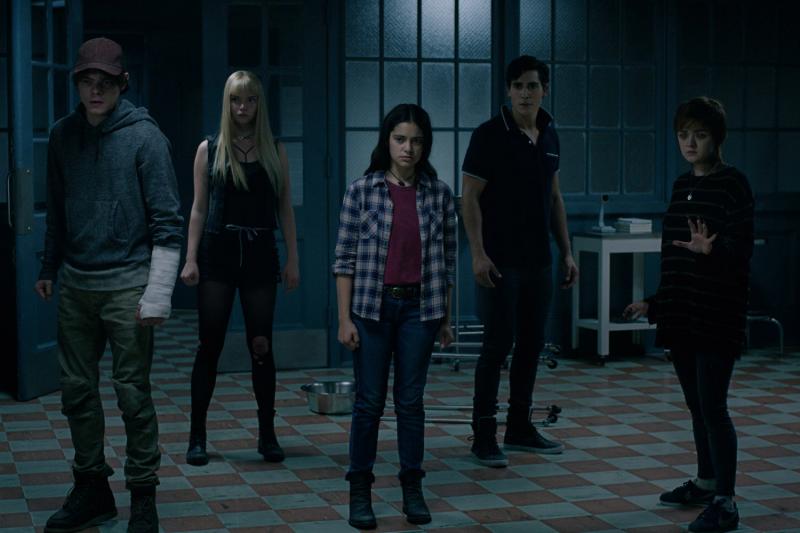 It hasn't been an easy ride for Josh Boone's New Mutants. Delayed production, reshoots, the acquisition of 20th Century Fox by Disney, Covid-19, and accusations of whitewashing, have all contributed to it being dubbed a 'cursed' film.
Now, with little fanfare, this YA
horror
has finally limped onto cinema screens three years after production wrapped.
Updated from the original 1980s setting, the film opens in the mid-90s in the spooky surroundings of Essex House, an asylum for unruly teenage mutants (far removed from the hallowed halls of Xavier's School for Gifted Youngsters). This is where Native American Dani (Blu Hunt) awakens, chained to a hospital bed after her village was ravaged by a mysterious force that left her as the sole survivor, and under the care of the seemingly benevolent Dr Reyes (Alice Braga).
It's here she meets other troubled inmates, like the lycanthropic Rahne (Maise Williams), whom she quickly develops a crush on. She gets on less well with Illyana Rasputin (Anya Taylor-Joy), a fearsome sword-wielding Russian capable of entering a magical dimension, and who boasts of slaying 18 men before coming to the institute. Each one is an outsider; each one feels rejected; each has deeply buried traumas. Then things start to go bump in the night, as the worst nightmares of the residents begin to physically manifest and stalk the greying halls of the remote mansion.
The trauma of adolescence has a long history in the X-Men films and comics. Boone clearly wanted to attract fans old and new to the fold by revitalising the franchise, but has only ended up re-treading the same material with added angst. Tonally, the film sits somewhere between The Breakfast Club and The Shining, with a touch of One Flew Over the Cuckoo's Nest and Mean Girls. There is a veritable slew of cinematic and cultural references, ranging from Buffy to Pathfinder. However, all of this adds up to an eerie sense of déjà vu that reveals how little originality New Mutants actually possesses. Instead it feels like a collection of horror and teen movie memes comprehensively, but not very artfully, stitched together.
Unsurprisingly, given that Boone directed The Fault in Our Stars, the most arresting elements of the film are in the romantic subplots. The lesbian relationship between Hunt and Williams is sympathetically handled, and is the first overtly LGBTQ+ relationship depicted in the MCU. Then there's the fact that Hunt is one of the first Native American actor to have taken centre stage on a mainstream title of this scale.
That these progressive plot elements are appearing in a mainstream franchise movie should be celebrated, although such advances were happening long before Boone's film. Sadly they can't overcome the inherent weaknesses in the plotting and the lack of emotional charge to the narrative. New Mutants might be an improvement on Dark Phoenix, but is that really saying much?
New Mutants is released by Disney and in UK Cinemas now