Upstream Colour
Upstream Colour
Shane Curruth puts the guinea into pig in his latest genre-busting brain teaser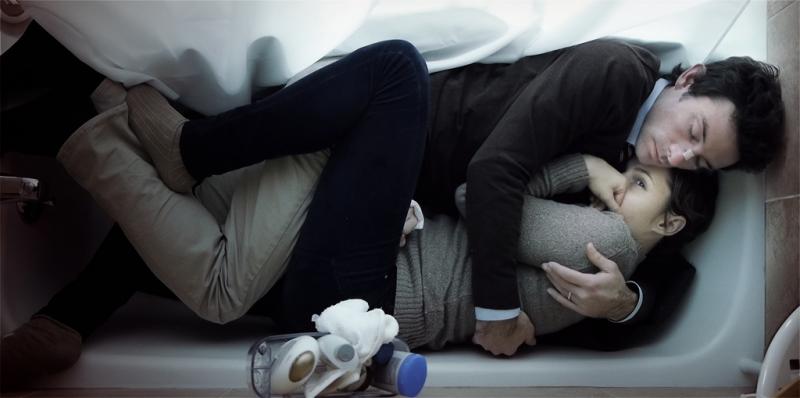 Desperate courtship: Shane Carruth plays his own anti-romantic lead, with Amy Seimetz in Upstream Colour
Shane Carruth directs films in the same way as Aaron Sorkin writes scripts: seemingly oblivious to the fact that we are trailing in his wake. Sorkin can sometimes leave you floundering with his spitfire recitations of information and dazzling repartee, Carruth with the opaqueness of his ideas. Does either expect, or wish us to keep up? I suspect not. Buying into their work is a tacit agreement to be stretched.
But while Sorkin's material (the new series of The Newsroom is currently airing in the US) is as deliciously entertaining as it can be exasperating, Carruth has less of a care even to entertainment. In his first film, Primer, and his long-overdue second, Upstream Colour, he has created intensely personal, science fiction-hued constructs, which resolutely refuse to conform to any dramatic templates. As it happens, I went along with Primer every step of the way – playing like The Time Machine told as a Seventies conspiracy thriller, it was one of the most exciting debuts I'd seen in years; but with the new film a similar, initial excitement slowly turns to frustration.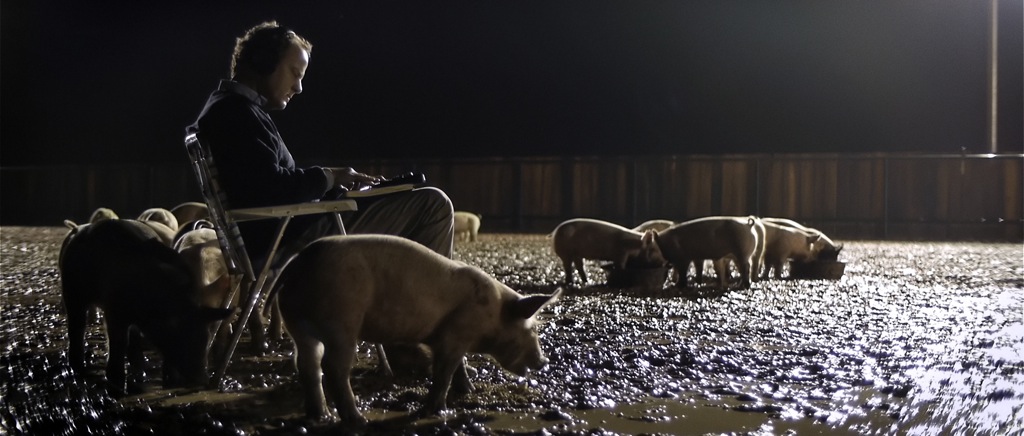 An extraordinary opening phase – long, near-silent, thoroughly original – charts the abduction of a young woman, Kris (Amy Seimetz), who is used as a guinea pig for a ghoulish experiment, while being fleeced of all her money. Her torture involves custom-made maggots, a pig, and transcendental literature; it's part physical assault, part brainwash, and is disturbing, creepy, deeply intriguing and at times gross.
When she returns to her senses, Kris's life has been destroyed. The rest of the film sees her shakily attempt a recovery, with the help of Jeff (Carruth himself), a shifty chap who first sees her on a train and whose dogged courtship has an air of desperation about it, rather than romance. He's a hard man to trust, yet he will be an unquestioning friend as Kris pieces together the puzzle of what happened to her.
Meanwhile, Carruth follows the chief culprit, a composer cum mad scientist (Andrew Sensenig, pictured above), who spends half of his time recording ambient sounds in the countryside around him, half walking amongst his pigs, who are part of the same experiments of which Kris is one of many victims, the animals seeming to offer some sort of psychic connection to the people.
It's hard to take pigs seriously – especially cute ones The result could be called any number of things – a sci-fi mystery, a dysfunctional romance, a meditation on the connectivity within nature – though in true Carruth's narrative style diverts all categorisation and most understanding. He presents many, many questions, without answering any, introduces characters who we will never see again, posits wondrous propositions without developing them to the degree that will seal our appreciation.
His direction, in fact, is much like his acting – intense, curious, compelling, but also a little alienating. Elusiveness worked in Primer; here, it becomes irritating. Perhaps his choice of porcine protagonists doesn't help; it's hard to take pigs seriously – especially cute ones.
That said, there is still much to admire – the film is shot and edited beautifully, with deftly-achieved shifts in place and time; as with Primer, he creates a pervasive sense of paranoia; and the gutsy Seimetz conveys every step of her character's torment. Some scenes, notably Kris's strange ritual in a swimming pool, and the composer's voyeuristic tour of his victims, are quite magical.
So faults aside, one does need to see this strange film from one of the world's most singular directors. Carruth wrote, directed, produced, photographed, scored and co-edited it (his relatives provided on-set catering, which is nice). Unlike Orson Welles, Carruth isn't multi-tasking towards immortality; but with just a little concession to his audience here and there, he could turn into a significant filmmaker.
Overleaf: watch the trailer to Upstream Colour