Appointment with F E A R |

reviews, news & interviews
Appointment with F.E.A.R.
Appointment with F.E.A.R.
Nostalgic superheroics updated for the smartphone era
Friday, 05 September 2014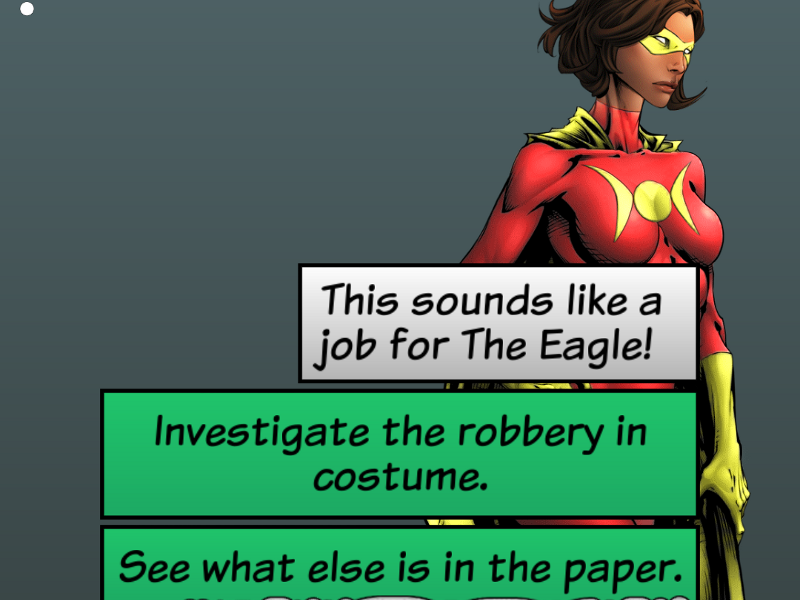 Appointment with F.E.A.R.
Appointment with F.E.A.R. is the latest of Tin Man Games' adaptations of the classic Fighting Fantasy gamebook series for smartphones. During the 1980s heyday of choose-your-own-adventure gamebooks, the Fighting Fantasy books by Steve Jackson & Ian Livingstone were arguably the gold standard.
A simple role-playing system that presented a multiple-choice story populated by adversaries you could 'fight' using dice rolls at critical points, gamebooks captured the imagination of a generation of kids before being largely obliterated by handheld video games. The series has seen a resurgence in recent years and Tin Man's adaptations have been a significant factor.
While Livingstone's entries in the series tended towards clever reworkings of standard fantasy tropes with titles like
Forest of Doom
and
Deathtrap Dungeon
, Jackson was always the more experimental of the pair and his books often featured a unique twist on the basic
Fighting Fantasy
rules.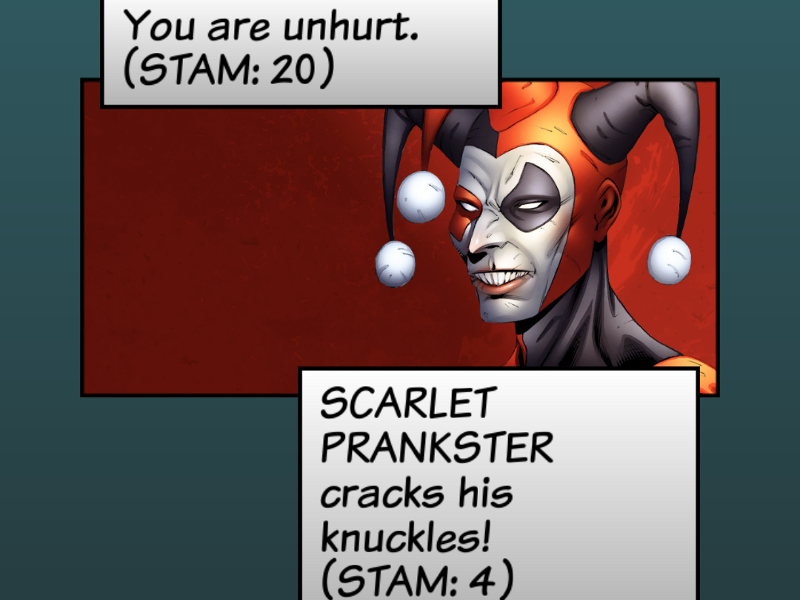 House of Hell
was a horror romp that used 'Fear points' to track the player's sanity, the
Star Trek
pastiche
Starship Traveller
put you in charge of a small crew, each with their own vital statistics and skills and
Appointment With F.E.A.R.
was an attempt to write a superhero adventure with several unique and ambitious extensions to the basic two-dice-and-a-pencil game system.
That adventure is still here but Tin Man have decided to present it more like an interactive comic than a book. Appropriate, given the superhero theme, but not a complete success as we shall see.
To begin, you must create your hero. After a brief 'origin story' you must choose your powers (flight & super strength, energy blasts from your hands, psychic powers or a supply of super gadgets), your appearance and gender and finally a suitably heroic name. That done, the story follows you over three days as you encounter various villains and tricky situations and try to prevent a terrorist act by the supervillains of F.E.A.R.
There are choices to be made as you weigh up which crimes to tackle and which to ignore, how best to take down a foe and the right people to interrogate to find clues. When a brawl inevitably occurs, Tin Man have hidden the usual
Fighting Fantasy
dice rolls off screen and instead they present fights as a choice of different attacks (tricky but punishing blows or easy hits that cause less damage) and illustrate success or failure with BAM! and POW!-type captions.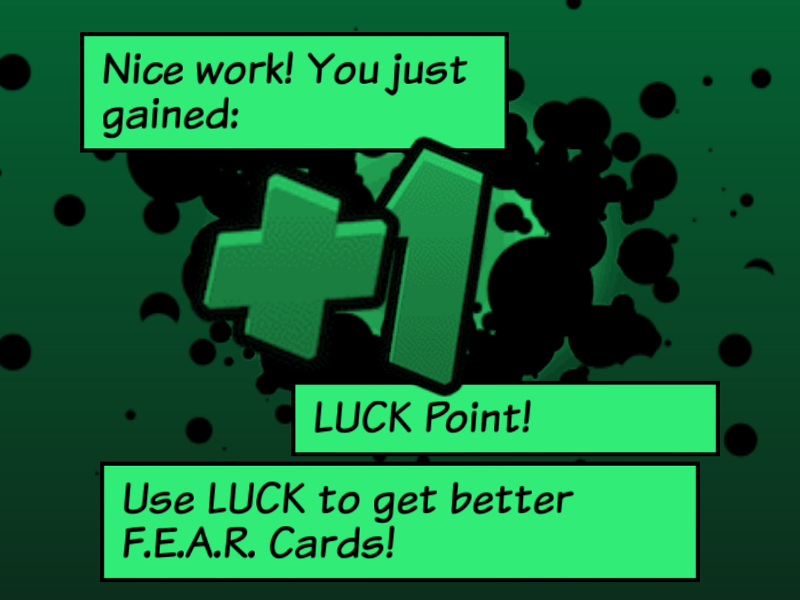 As you progress you will earn (or lose) Hero Points which serve as your score and find clues that may open up other avenues to explore. There is also a sub-plot about pleasing your boss (you are essentially Peter Parker, complete with a J Jonah Jameson clone as your employer) that helps add a sense of urgency to some scenes.
The streamlined and illustrated approach keeps things moving fast but the presentation leaves something to be desired. Although many of the original Declan Considine illustrations make it into the game they are really only there to set the scene. Illustrations of the many character interactions mainly consist of comicbook captions next to a static headshot. There was a real opportunity to illustrate some of the scenes more vividly and really create something comicbook-like but this halfway-house option lacks both the dynamism of a comic panel and the depth of a book.
What the game does well is provide lots of choices (or at least the illusion of choice) and, unusually for a gamebook, second or third playthroughs can still yield some surprises. There are achievements to be unlocked as you explore the story and Tin Man also award you with collectible F.E.A.R. cards which feature characters or scenes from the story as an additional incentive to replay. These have no practical use but they are a nice extra and might make exploring every last paragraph a more enticing prospect.
Appointment with F.E.A.R. is an interesting and innovative addition to Tin Man's lineup and even seasoned adventurers should find a lot to enjoy here. It's just a shame that the comicbook-style UI didn't add as much to the game as it might have.