Call of Duty: Black Ops 4 review – less is more |

reviews, news & interviews
Call of Duty: Black Ops 4 review – less is more
Call of Duty: Black Ops 4 review – less is more
Solo rations have been relegated from this benchmark war series
Wednesday, 17 October 2018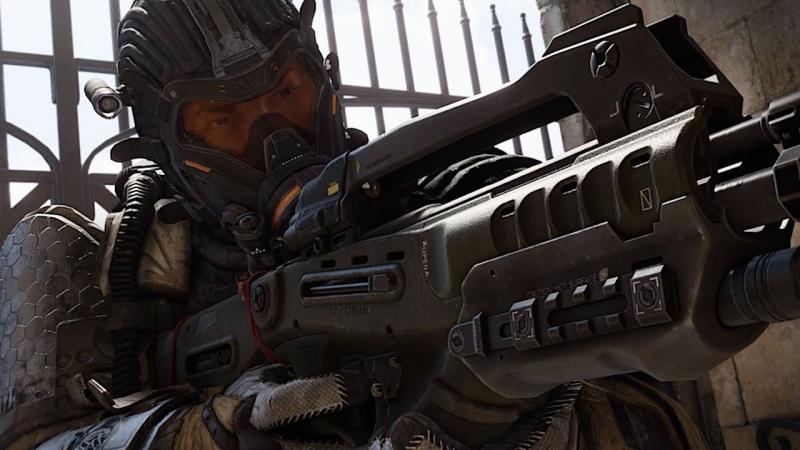 For the first time in the 15-year history of Call of Duty games, the developer Treyarch has decided to completely do away with the single player story campaign for its latest Black Ops offering.
With context-free multiplayer shooters like Fortnite doing great business at the virtual tills, why spend the valuable resources crafting a 6 to 8-hour story mode that will get played through once and then long forgotten while the vast majority of gamers take the action online to the multiplayer battlefields?
So we're in the world of chasing rather than setting trends, but this is not necessarily a bad thing when you see where the extra creative muscle has been applied. There's a hat trick of multiplayer modes to take on, each suitably fleshed out to the level of standalone game in its own respective right.
The all-new Blackout mode is a Call of Duty take on the Battle Royale phenomenon. You can play alone, as a duo, or in a team of four and each match starts with 88 players dropping from an aircraft onto the sprawling map below. Over time this play area gets smaller, killing off those who don't stay within its shrinking boundary until only the last soldier or team survives.
Unlike standard CoD maps, Blackout arenas are huge, where you can sprint for what seems like forever without seeing other players, instead of the run and gun close combat that veterans are used to. All loadout items need to be acquired on the battlefield, meaning the game doesn't shower you with progression unlocks like other modes – although it makes sense, given how Battle Royale is supposed to be a balanced affair for all.
The Blackout mode is like Fortnite on steroids; there's vehicles to commandeer, a much tighter shooting mechanic, the ability to upgrade weapons on the fly with a more sophisticated inventory and the chance to tackle environmental hazards like zombies, in addition to slaughtering your fellow man. So far, it's a largely lag-free existence and while it may take a while for the 88-player games to populate the amount of fun on offer is well worth the wait.
The Multiplayer mode remains the most straightforward of the three game options, with a sharper focus on tactics thanks to the removal of thrust jumping and wall running as seen in Black Ops 3. Healing is now on a cooldown timer that needs manual activation adding a layer of caution before running headfirst into a firefight.
The much loved zombie survival mode where you face wave after wave of the permanently hungry undead returns in a very similar guise to before, with enhancements rather than overhauls on offer. There's more options to upgrade weapons, perks, new items such as a hammer that swats zombies en masse and a range of tonics that offer temporary buffs. It's frenzied if repetitive fun that's great choice for mindless multiplayer action.
Overall we lose the single player campaign but gain more fleshed out beefy multiplayer options. War is about sacrifice and as Blackout is the show stealer that most will return to it must be counted as an overall victory for the benchmark shooter franchise.