FIFA 19 review - the best just got a bit better |

reviews, news & interviews
FIFA 19 review - the best just got a bit better
FIFA 19 review - the best just got a bit better
It looks and plays great, but what's new?
He clicks, he scores
Reinventing the wheel is no easy task, yet EA, the powerhouse publisher behind the multi-decade long FIFA series, manages to pull the digital rabbit from the hat year after year. The majority of the on-pitch action hasn't changed in iterations, and nor does it really need to; it's a slick, great-looking and responsive playing experience.
But if you plan to get casual gaming
football
fans to part with the best part of 50 quid every year, you need to do more than offer updated team-sheets and kit selection.
We're very much in the world of refinement, not revolution. We gain little touches such as stat tracking and the ability to change the rules (more on that later), rather than massive new gameplay features such as the story-driven The Journey, first introduced in FIFA 17, or the massively popular FIFA Ultimate Team that debuted in FIFA 09.
But while there's no ground-breaking innovation, the smaller scale changes can make a big difference. The Journey mode, a great attempt at adding context to the football by creating a scripted story, complete with cameo appearances from big name stars, comes back in a much-expanded form. Now you play as a trio of heroes, Alex Hunter (the rags to riches protagonist from previous titles who now plays for Real Madrid), his long lost sister Kim (who now happens to play professionally herself) and his old friend Danny Williams (struggling to keep his place at Leicester City). You can interchange between the three narratives, and there's now a new Mentor mode where you play alongside fellow Galacticos and complete challenges to earn skill points. It's bigger and a bit better but essentially the same, something of a recurring theme with this game.
Over in Ultimate Team mode, there's the introduction of Division Rivals where you get to match up against players of a similar skill level online and compete for weekly rewards. New player icons to add to your fantasy team including Gerrard, Cruyff and Rivaldo, alongside improved Live Campaigns that follow real-world football. It's bigger and a bit better, if you get my drift.
On the pitch the changes aren't immediately noticeable, but will soon become apparent to the seasoned player. Flick-up volleys are now a big thing. By pressing down on the thumbstick you can flick the ball up, and while this lends itself to showboating keep-ups it also makes a difference to how you receive, pass or shoot. It adds an even greater dash of fluidity – a vague phrase, granted, but the ball moves in a more realistic fashion, and close quarters possession feels more natural and responsive.
There are also a lot more overhead kicks and a new shooting mechanic called Timed Finishing, where you can now perfectly time a double-tapped shot to coincide with the player making contact with the ball, adding greater velocity and accuracy – though in practice it's more gimmick than game changer.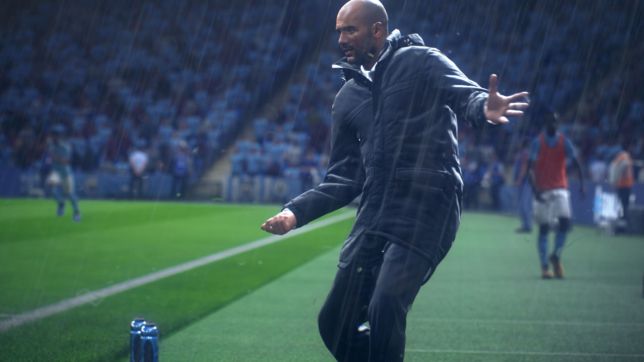 As previously mentioned, there's now a quirky new addition called House Rules, the ability to change the rules of the game. You can opt for Survival, which ejects a player from the team every time they score a goal, to the more self-explanatory Headers and Volleys, Long Range and, most fun after a few drinks, No Rules, which discounts all fouls and off sides – making it a similar experience to playing footy in the park, with psychopaths.
FIFA 19 looks very similar to last year and plays the same too. But scratch the surface and there's a raft of developments, quirks and enhancements. Big enough to warrant the full cost of entry to the FIFA 19 club? It depends how much you enjoy playing football games. But make no mistake, FIFA 19 is the best football game on the market. It's just not remarkably dissimilar to last year's best football game on the market.