FIFA 18 review - as polished as football silverware |

reviews, news & interviews
FIFA 18 review - as polished as football silverware
FIFA 18 review - as polished as football silverware
Slicker and slower, the latest version of the football bestseller takes its time to shine
Wednesday, 04 October 2017
Ronaldo does his best fish impression immediately after scoring
As predictable as night following day, you can almost sense the transitional change from summer to autumn by the onset of a new football season accompanied by the latest FIFA instalment. Football needs context for it to grab the armchair midfield general.
A title challenge, relegation battle or lengthy cup run are the norm, but last year FIFA 17 introduced
The Journey
, a soap-opera style narrative that involved guiding the young talent of Alex Hunter from football academy obscurity to Premiership star striker.
In FIFA 18, The Journey is back with a bigger scope than before. Hunter is tempted by foreign football which sees him dropped to the subs' bench with the fans turning against the golden boy. It's dramatic stuff and occasionally you'll make decisions, such as choosing to sever friendships, which impact the rest of the script.
The Journey is split into half a dozen chapters, and you'll want to play through them all because if you complete any set of chapter objectives you'll unlock star players for FIFA's other must-play, the card trading game Ultimate Team. This mode remains largely unchanged; hardly surprising considering the addictive nature it has over veteran players.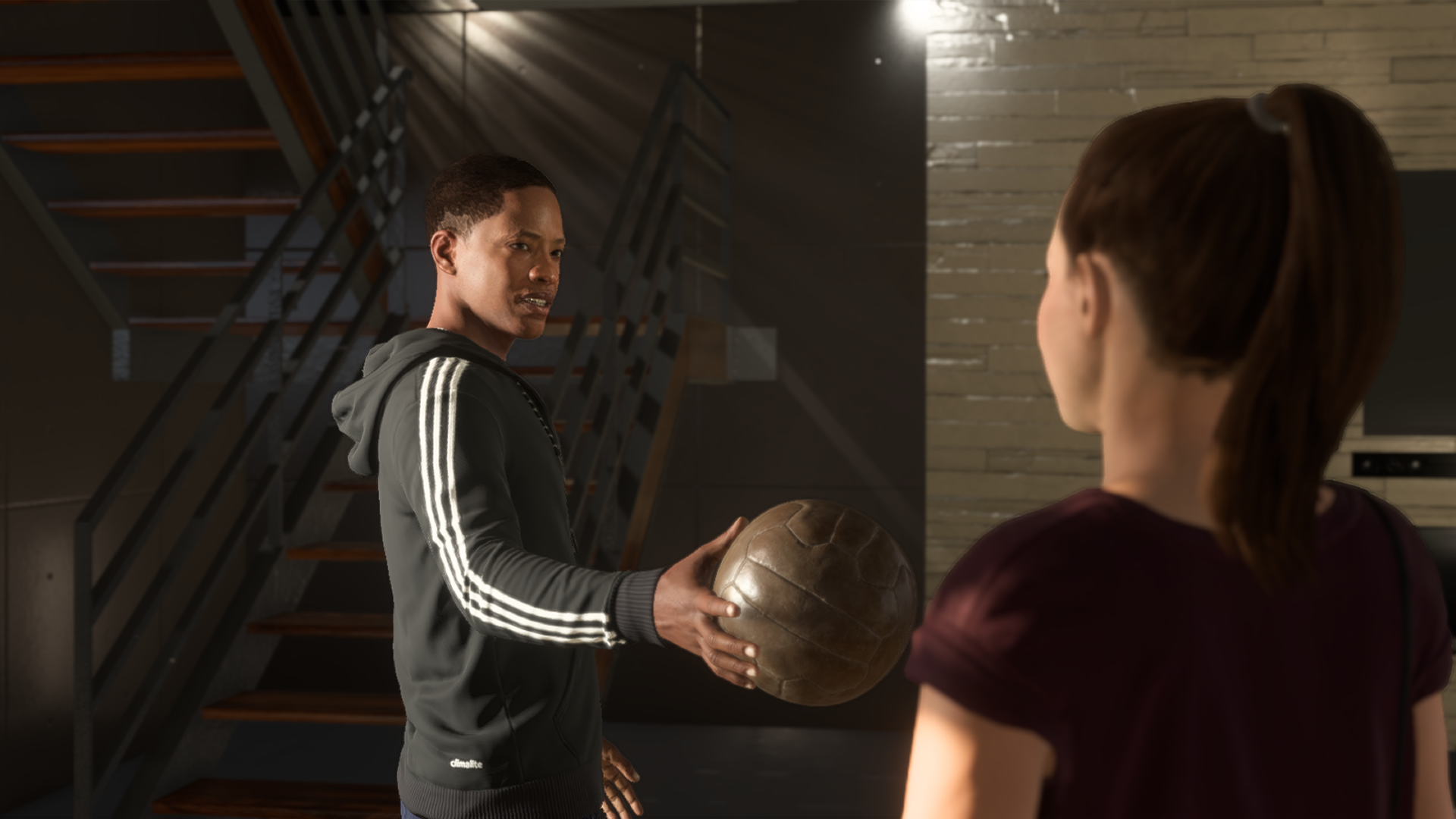 As is often the case with long-running franchises, this year's version is a refinement rather than a revolution. So we get to see slightly better graphics with sharper player details, such as beads of sweat dripping off a player's face in a post-match interview or subtle changes like a pitch peppered with stud imprints as the match progresses. There's also a raft of celebrity cameos from Rio Ferdinand in chat show host mode to Thierry Henry as a Mr Fixer-type in Los Angeles. It was a genius move on the part of the developers. Suddenly there was more context than you could wave a yellow card at.
Interspersed with the on-pitch action, players were treated to scripted sequences between Alex, his devoted mum, best friend turned arch rival; it even had the stereotypical sleazy agent and absent father returning for a slice of the action. You could make rudimentary dialogue choices that affected Hunter's personality and as a result felt more invested in the player than if you'd just signed a record-breaking transfer.
But the real changes are on the pitch; the most noticeable is the speed of play being dialled down considerably. The pace was much too fast in FIFA 17, which was fine for arcade gameplay fans but it lacked realism. This year the action is at a slower, more considered speed which changes how you play, especially as defensive AI has been improved which makes shielding the ball and skipping past the opposition trickier than before.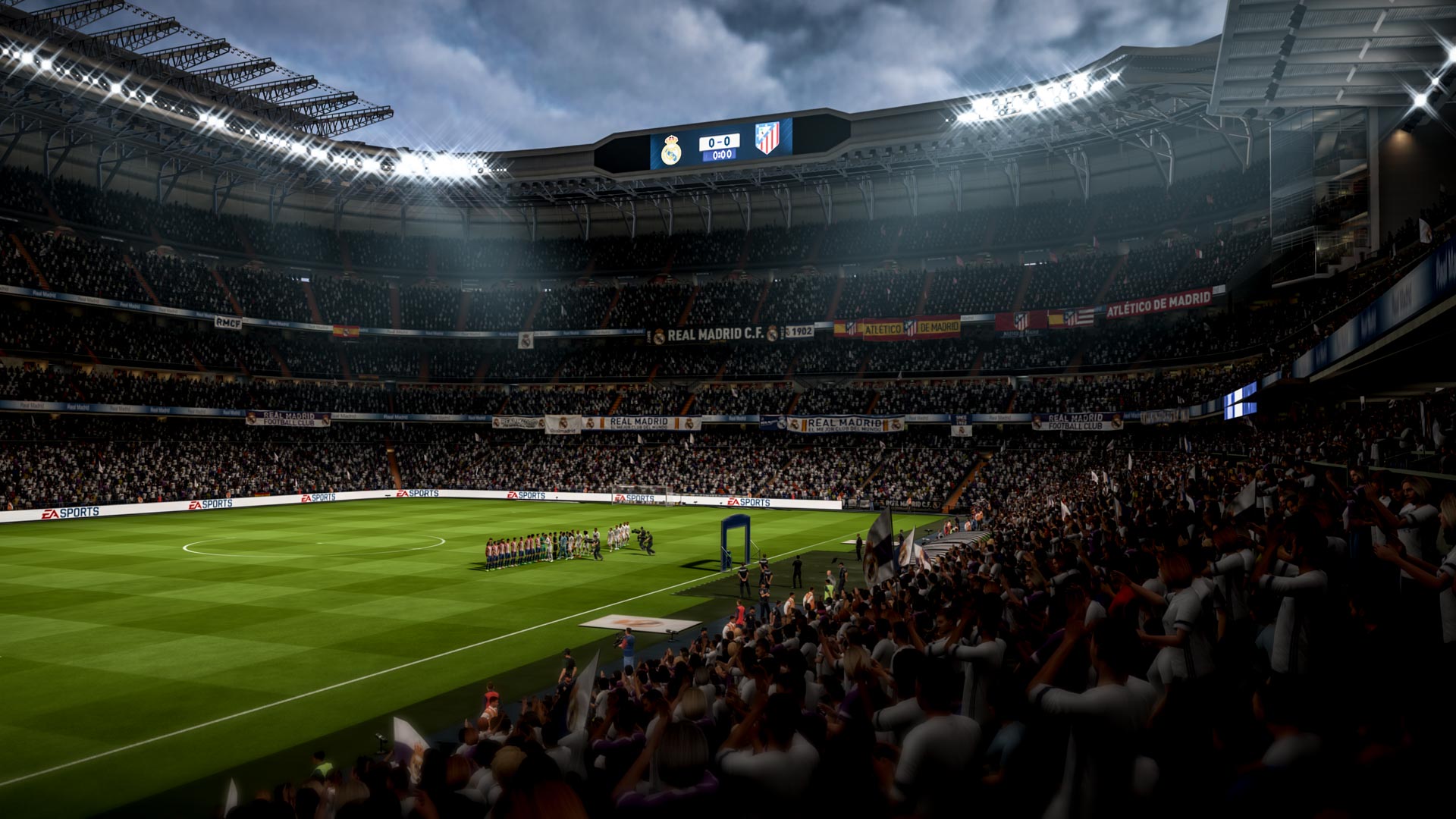 While setpieces still feel cumbersome to execute, corners have been improved through button simplification, but as a consequence the goalkeeper has been beefed up, punching balls out of the penalty area like it's a boxing session. Also upgraded are a new standing tackle, low shots and most noticeably, off-the-ball runs, fitting well with the reduced speed and allowing more strategic passing.
Even with the likes of Destiny 2 being released just a few weeks earlier, only the most foolhardy punter would place a wager on FIFA 18 being anything but the bestselling game of the year. It's more polished than Mr Sheen's silverware and with all the player likenesses and team licences a footy fan could ever wish for, it is still king of the football games, and as we all know, the monarchy prefers refinement over revolutions.