Crashlands |

reviews, news & interviews
Crashlands
Crashlands
A colourful and fun take on the survival sim
Crashlands
How difficult should a game be? How fine should the line be between frustration and reward? Crashlands is a game designed to err on the more comfortable side of that line, steadfastly refusing to punish you too severely for making mistakes while still attempting to offer a challenge.
A colourful and laid-back antidote to the grim meathook survival sim genre, Crashlands is partly an exercise in resource management and crafting but the game is more concerned with helping you enjoy its story than in making you starve to death for want of a scavenged mushroom.

That's not to say 'Crashlands' is easy. You will die. A lot The game puts you in the role of a courier, piloting a ship full of valuable parcels through interstellar space. When your ship is attacked by a mysterious alien you are forced to crash land on the nearest planet and must fight to survive long enough to work out how you are going to get those parcels to their destination. To do so, you must deal with a planet full of resources that you can scavenge, hunt, dig up and discover as well as hostile fauna and a cast of locals who may help or hinder your quest.
Crashlands looks and to an extent plays like a jollier take on Don't Starve. Unlike that game's hardcore, one-mistake-and-it's-over hostility, Crashlands is happy to hold your hand and grants you a robotic adviser called Juicebox who helpfully points out ways you can turn that pile of Whistle Roots or Sawblade Grass into useful tools, guiding you through a series of quests to find various parts of your downed ship.
It also does away with much of the fiddly admin work that is usually required in one of these fictional survival situations. You have an infinite inventory so you never have to juggle resources to keep your pockets empty and if you need to find a particular resource to craft an item then the game will show a tally of what you still need to find in the corner of the screen.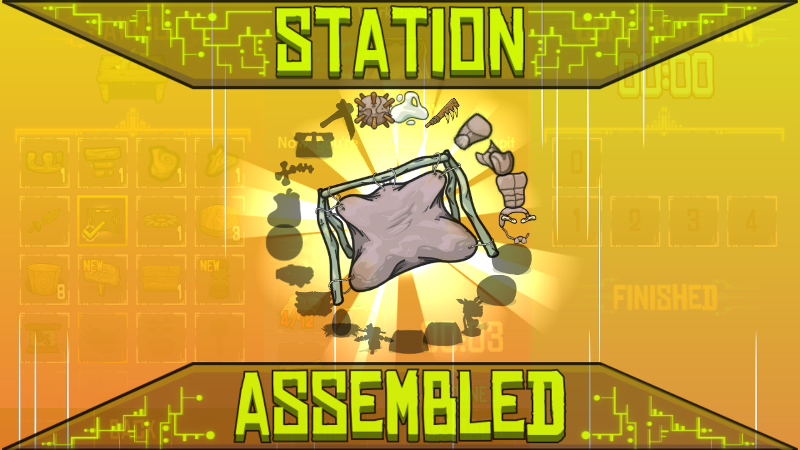 This helpfulness is somewhat double-edged, at least on standard difficulty. In the early game at least you rarely have to wonder what you need to do next as Juicebox is always there to point you in the right direction. Later on, the quests start to mount up as you run errands for friendly locals but the main story is on the rails for the most part.
That's not to say Crashlands is easy. You will die. A lot. Combat is simple but requires some forward planning and fast reactions to survive. Luckily, the game sees death as a mere inconvenience and you quickly reincarnate back your home base, ready for another try.
Crashlands claims true cross-platform play - you can start playing on your PC at home, say, then save your game to the cloud and pick up where you left off on your phone or tablet on the way to work. This works well although the game feels very much designed for mobile or touchscreen play and for my money works best in bite-sized chunks rather than as a longer session in front of a laptop.
There is a lot to do in Crashlands and while the core of the game is grind-y and somewhat repetitive there is a large open world to explore filled with interesting characters and bizarre threats. If you fancy trying a survival game but want to avoid the depths of despair that such games can sometimes induce then Crashlands is a colourful and fun introduction to the genre.
Crashlands is out now for Android, iOS and PC. Published by Butterscotch Shenanigans.