Torchlight II |

reviews, news & interviews
Torchlight II
Torchlight II
Less about plot and character, more about quests and killing
Friday, 21 September 2012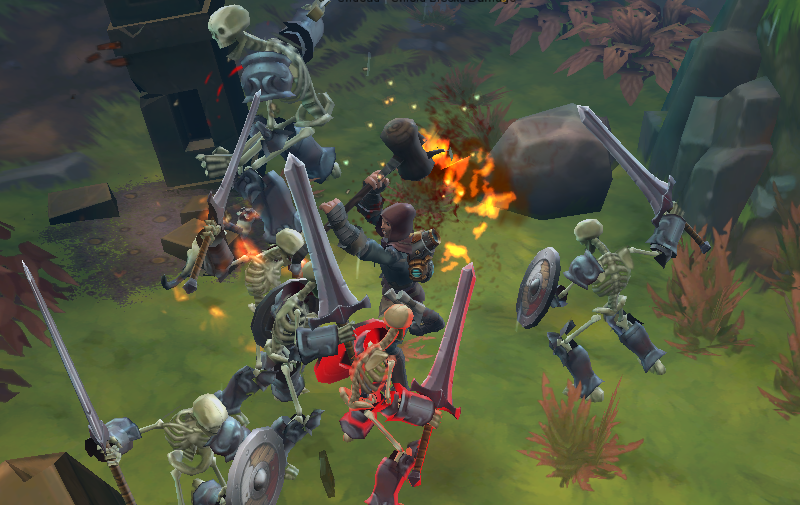 A little too easy? Torchlight II
It's all about the smash and grab in Runic Games' new adventure Torchlight II, which offers up more booty than you can shake a rune-encrusted staff at. Forget story and character, the aim of this slickly designed action RPG is quests, exploration, and killing copious amounts of enemies with a plethora of weaponry.
Accompanied by Matt Uelmen's beautiful soundtrack, your character gallivants through the game's levels collecting so much stuff that it becomes frequently necessary to load your critter companion up like a pack mule and send them back to town to flog your unwanted gear. And get some shopping while they're at it. This double inventory option gives you the advantage of being able to spend even more time sifting through items and weighing up their pros and cons. Heaven for the OCD mind, but a nightmare if you become so entangled in statistics you forget to play the game.
Your companion is not just a glorified backpack though; they're also pretty handy in a fight. With three different mood modes, it can either be a passive pet, a defensive friend, or a throat-tearing beast, polishing off groups of enemies While-U-Wait. In fact one of the only criticisms of the game is that it can be a little too easy, as there are certain spells and abilities which seem to override the difficulty modes.
There are four character classes: Berserker, Embermage, Engineer and Outlander. Each one is carefully tailored to give a very different experience depending on which one you choose, a common boast but rarely a reality in most ARPGs. This character differentiation is a vital attribute to a game which, though it breaks no new ground in the genre, will come into a world of its own with its multiplayer option.
Adventuring can be a lonely vocation, and one of the main criticisms of the original Torchlight was the lack of a co-op mode. Torchlight II has responded to this cry in the dark by carefully constructing a multiplayer option which - via randomly generated levels and an array of character modifications - ensures that your travelling companions will not look or behave the same way, and also that the levels, enemies and treasure you plunder will be different every time you play.
So whether you are lone-wolfing it at the end of the day when you've finished your paperwork, or you're part of a rag-tag troupe out for a rampage, Torchlight II is a re-inventive game with longevity and style. And booty. Did I mention all the booty?
Torchlight II developed and published by Runic Games. Platform: PC