Watch Dogs |

reviews, news & interviews
Watch Dogs
Watch Dogs
Hacking a grim Chicago in this morally confused action-adventure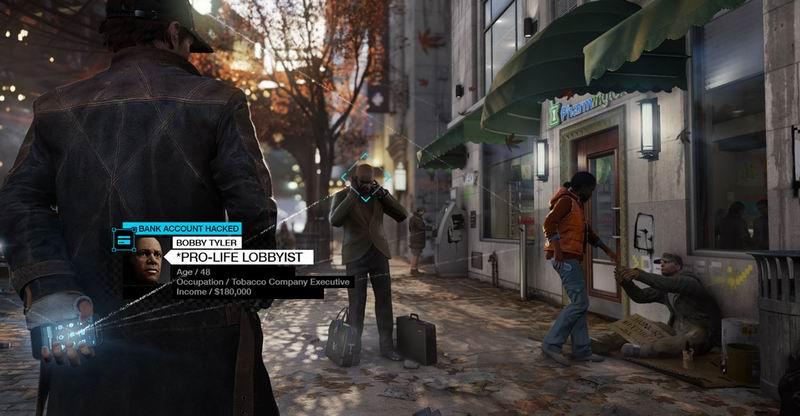 'Watch Dogs': When everyone's got a secret, they all become dull...
Heralded as the first true "next-generation" videogame, Watch Dogs has either been hugely overhyped or the imaginative leap required for a true new generation of videogaming is entirely absent from mainstream games. Because this cyberpunk-inflected hacking action-adventure offers virtually nothing new.
The original Deus Ex in 2000 remains the template for combining dystopian science fiction themes, multi-angled approaches to missions and cyberpunk human augmentation and hacking. This simply attempts to mix that formula with the huge open world and freeroaming chaos of Grand Theft Auto V and parkour and stealth elements taken liberally from other Ubisoft games – most notably Assassin's Creed, Splinter Cell and Far Cry.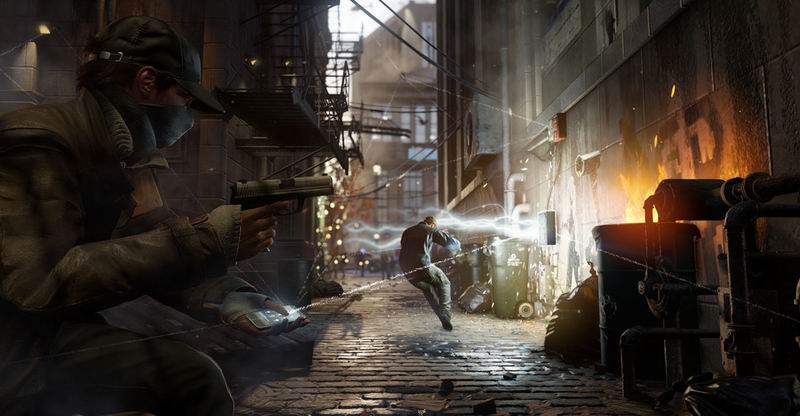 In Watch Dogs you play a gruff and baseball-capped manchild – stereotypically angry about people out to hurt his family, because of what he's done. Aiden Pearce is not likeable – and neither are most of the people he comes up against. But he is armed with one very exciting ability.
Just by pulling out a phone and hitting one button, Aiden can hack into just about anything he can see. He can steal cash from passersby, and see their secrets ‑ the game throws up random facts about everyone you pass. But seeing as the passersby are so much digital noise, it doesn't serve to humanise them. He can also raise road bridges, and switch traffic lights, or take over CCTV camera feeds, or cause conveniently-placed steam vents to explode.
When this is applied to game missions and the side quests available all over the map of Chicago Aiden roams, this can be brilliant. Instead of sneaking into a heavily-guarded data fortress, simply stand outside and chain from camera to camera until you're in the server room. Or during a police car chase, escape by raising pedestrian bollards just after your car passes.
Far too often though, the game hobbles these options – with missions that require stealth, or need you to physically go somewhere. And the rest of the time, Watch Dogs displays a curious approach to the morality of its hacker anti-hero.
On one hand you're dubbed "The Vigilante" and frequent pop-up missions encourage you to stop crimes you have intel on that are about to be committed. But at the same time, it's apparently OK to syphon the bank account of a cancer sufferer in remission randomly on the street, use your car to mow down pedestrians and engage in (admittedly thrilling) high-explosive gun battles with scores of innocent casualties?
Trying to nit moral fibre in among the freeroaming fun has clearly been too hard. The result instead is jarring, dehumanising of most of the city's population and often, a bit dull.
Watch Dogs may be slickly produced and may look great, it may even have one of the best and simplest videogame "power ups" in its hacking. But the dialogue and plotting are excrable, thematically it's chaotic and confused and all too often, most cyber-criminally, it gives you powers and then doesn't really know what to do with you once you have them.
Watch Dogs is out now for PC, PS3, PS4, Xbox One, Xbox 360 (version tested, PS4). Developed by Ubisoft Montreal and published by Ubisoft.