Album: Alanis Morissette - The Storm Before the Calm |

reviews, news & interviews
Album: Alanis Morissette - The Storm Before the Calm
Album: Alanis Morissette - The Storm Before the Calm
An existential move from angst-rock to meditative calm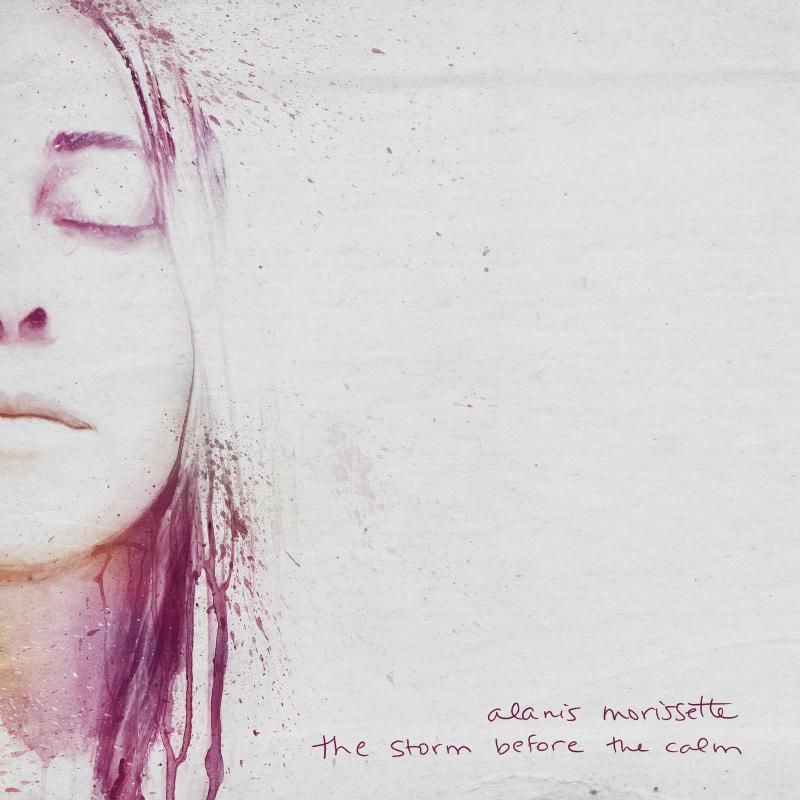 Alanis Morisette's 'The Storm Before the Calm'
This year marks 25 years since the release of Alanis Morissette's Jagged Little Pill album. Not content with hitting the road for a celebratory world tour, the Canadian songstress is also releasing a new album – but it's probably not what you might think.
Morisette has been open about her musical journey of self-discovery and healing as far back as "Thank U", a song written for her 1998 album Supposed Former Infatuation Junkie, after taking some time out and visiting India. Her relationship with divinity, healing and personal growth continued in 2008 album Flavours of Entanglement, which saw songs about spirituality and peace. Havoc and Bright Lights further introduced themes of consciousness and detailed more of her learning journey.
Shedding her alt-rock angst guise is one thing, but here Morissette has removed her ego completely – The Storm Before The Calm is a collection of tracks to meditate to. It will be hosted on the mindfulness app Calm, which consolidates the album's departure from the world of music into the one of wellbeing.
Co-written with Dave Harrington, the album is comprised of long pieces between five and 12 minutes as guidance through our internal machinations. The first pre-release, "safety-empath in paradise" is offered as a guidance for us to think and clarify, as well as feel connected and supported on our own journeys. There is a soothing rhythmic pattern of drumming and a gentle sense of connection in the swell of euphoric voices that join together. "light-the lightworker's lament" and "awakening-in between thoughts" are gentler, with sounds of gongs, synthesis and contemplative guitar. "Purification-the alchemical crunch" is soft, with ethereal breathy sounds and harmonic vocal arcs that are subtly Morissette, if you're listening out for it, and both "restore-calling Generation X" and "ground-I want to live" are driving and percussive, harnessing a more energetic momentum.
This is music that traverses the landscape of the self. It is calming, it is strong in its vulnerability. Listening to it creates the pause we all need, for contemplation, breath and reflection, and for just letting the current take you over these soft waves of sound.