Album: Bad Boy Chiller Crew - Influential |

reviews, news & interviews
Album: Bad Boy Chiller Crew - Influential
Album: Bad Boy Chiller Crew - Influential
Self-made Bradford bassline house mavericks come unstuck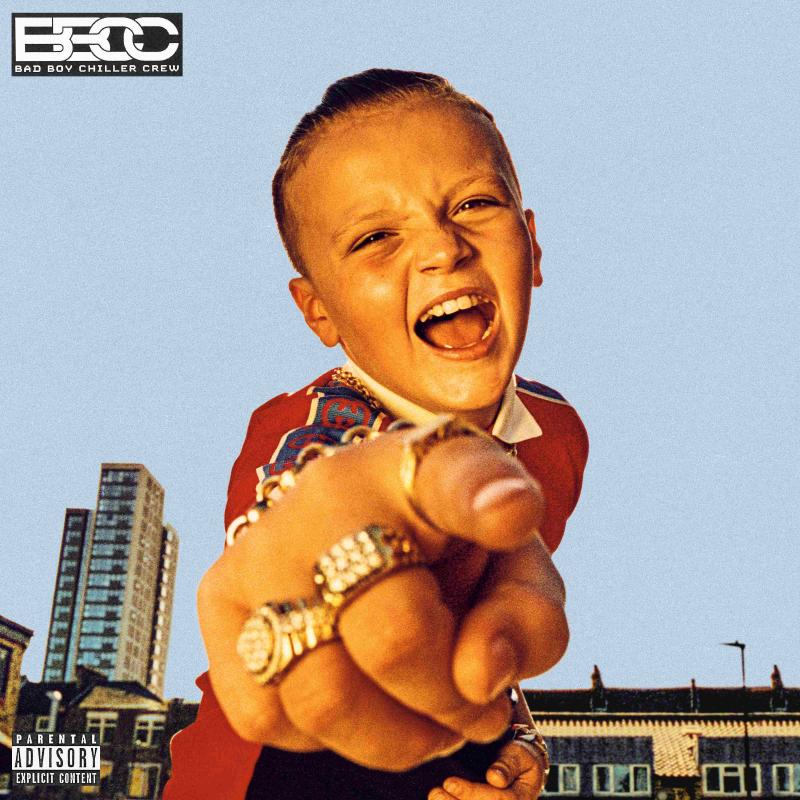 The target audience
Bradford unit Bad Boy Chiller Crew blew up from a regional scene which combined jokey lo-fi videos, a bangin' fusion of UK garage and hard house ("bassline house" as they termed it), and grime-style rapping in local accents.
Boasting parochial slang, tongue-in-cheek self-awareness, and a defiantly working class attitude, they were a breath of fresh air. Their vibe was redolent of acts such as Kurupt FM, Die Antwoord and Goldie Looking Chain. They were a blast. Live, they likely still are, but their new album sees them jump the shark.
For one thing, it's 21 tracks long where, as every artist from The Ramones to 100 gecs has demonstrated, mad-arse music such as this is best served in short punchy doses. Their three previous albums, the last one reaching No.2 in the album charts, have seen them slowly move on from their crude early sound but Influential tumbles into outright cheese. Too many tracks have keyboard motifs that directly recall overplayed Nineties pop-dance classic "Show Me Love" (by Robin S), and the songs built on Cher's Benidorm gorgonzola staple "Believe" and much-ripped-off one hit wonder "Spaceman" by Babylon Zoo are mining territory already bled absolutely dry. Meanwhile, "Skank All Night" even has a terrace-chanted "You what!? You what!?" as the chorus, which is never lovable.
There are still a good few manic pub-dust jump-around bangers, emanating righteous cheek and raw energy, the likes of "Sliding and Vibing", "Jürgen Kropper" and "George Best" (from the latter: "I get a limousine with a chauffeur/Driver took me to a titty show bar/Grab a couple of dances, drink tequila/Then I take 'em in the limo for Coca Cola"). But the hammering 4/4 surface level catalogue of gags, good times, naughties, cars and girls quickly wears thin.
Mind you, like happy hardcore and many similar scenes before it, this music is aimed at 14-year-olds, laughing it up in school playgrounds in the north of England, throwing gun fingers about, aspiring to grown-up rave kicks. It's not for ancient music journalists. But that still doesn't make it any good.
Below: Watch the video for "Jürgen Kropper" by Bad Boy Chiller Crew
A terrace-chanted "You what!? You what!?" as the chorus is never lovable
rating
Explore topics
Share this article