Album: Carrie Underwood - My Gift |

reviews, news & interviews
Album: Carrie Underwood - My Gift
Album: Carrie Underwood - My Gift
Have yourself a totally traditional Christmas
Saturday, 12 December 2020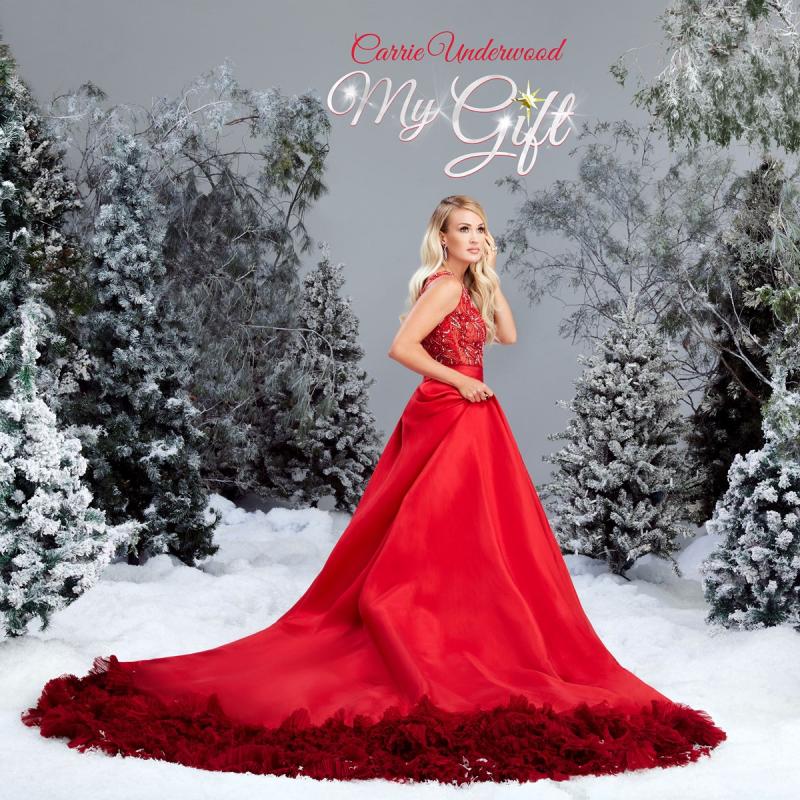 Carrie Underwood's Christmas Album
I'm sure there's an audience somewhere that will love this Carrie Underwood Christmas croonfest. The people on Pinterest who collect nicely designed Bible quotes, seasonal recipes and images of matching family onesies, perhaps?
For those who don't love a seriously traditional holiday season however, you might like to give My Gift a wide berth. It's very much more about the spiritual side of Christmas than a holly jolly romp around the tree. The album is made up of slow, same-paced festive tunes such as "O Come All Ye Faithful", "Little Drummer Boy" (featuring Underwood's cutesy-toots 5 year old son, Isaiah), "Away In A Manger" and a ballad version of "Joyful, Joyful, We Adore Thee".
"Let There Be Peace" (co-written by Underwood) attempts at rousing gospel with its call for "peace to every nation... hope for all the world to see... love and joy to all the children" and dramatic chord changes. But then "Sweet Baby Jesus" (also co-written by Underwood) takes us straight back into the realms of sombre tempo and super-holy.
"Hallelujah" livens up proceedings for a small amount of time. A duet with John Legend, it's a vocal Baileys Irish Cream in which the singers ask for "peace on earth", delivering unto us the beauteous message "let the children know, there's a brighter day ahead, let's hold on to hope, and on the coldest evening in this December, let us pray the spirit of love will linger."
But the tempo doesn't change pace at all as we trudge on through "O Holy Night" and "Mary, Did You Know?" Even "Have Yourself A Merry Little Christmas" is drawn out and sleepy, with the feel of a nursery rhyme. Listened to in full, My Gift is cloying and repetitive. Whilst reflective and meaningful for some, for others it'll be sorely lacking in festive fun.
Much more in the spirit of a traditional Xmas than a holly jolly romp around the tree
rating
Share this article