Album: Golden Feelings - Golden Feelings |

reviews, news & interviews
Album: Golden Feelings - Golden Feelings
Album: Golden Feelings - Golden Feelings
American Kosmische that could be from other decades or other galaxies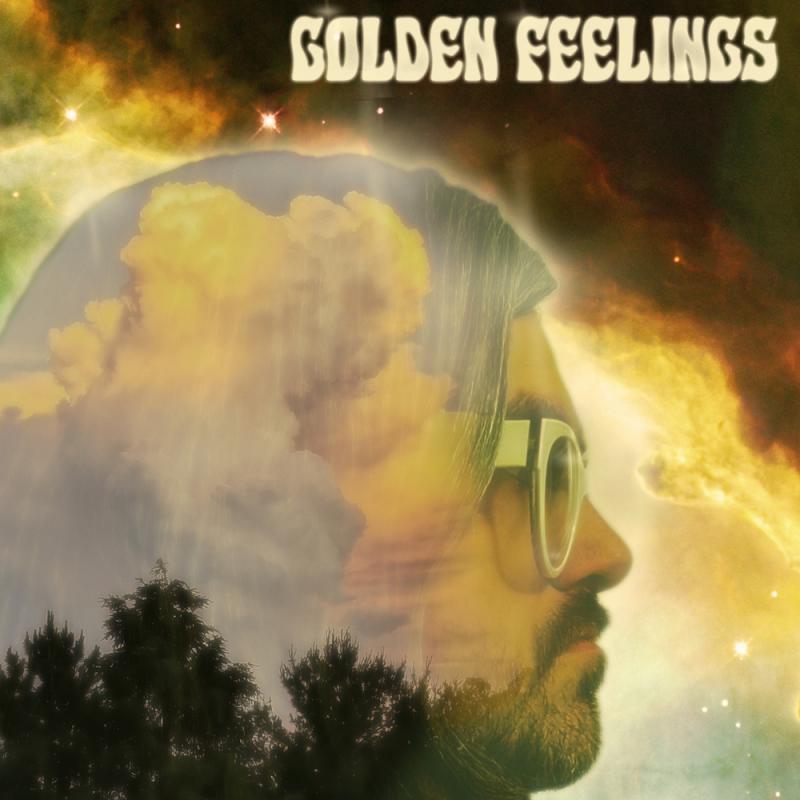 It's hard to know exactly when new age music passed from being a retro curio to being part of the language of alternative music. Certainly it can be traced back to the early-mid Noughties, with acts like Emeralds, Oneohtrix Point Never and James Ferraro, and labels like Kranky and RVNG Intl. bringing synth repetitions and cosmic aesthetics into the world of North American noise and DIY music.
This was linked in part to newer internet-native genres like vaporwave – and in the case of Oneohtrix Point Never, to a vast and sprawling web of connections which led to his behind the scenes megastardom as producer for The Weeknd – but it also kicked open the doors (of perception?) for wave upon wave of unashamedly intergalactic noodlers.
Thus Ypsilanti, Michigan improviser Dustin Krcatovich. Formerly known as Skin Lies, his new guise – from the name to the artwork to the typography – is absolutely unabashed in its pursuit of transcendence in the most Seventies hippie ashram sense. His first album proper as Golden Feelings is constructed entirely using vintage kit: just guitar, a pile of effects pedals, tape loops and a 1979 pocket sized Casio keyboard. And it makes no attempt to do anything that a new age artist 40-plus years ago wouldn't have done.
All bar one of the five tracks are over five minutes long, with the finale "'To' is a Preposition'" clocking in at over 20. All are built on drones, thrums and shimmers that echo off towards eternity. It's actually at its most immediately enjoyable at its least eventful, as in the static choir-like chords of "Kosmička Glazba", or the quieter parts of that epic final track where echoes die away to almost nothing. At other times, it's entirely a matter of how receptive you are: the cosmic high drama of the piled-up tones can sound portentous if you're not in the mood, but the very same sounds can be completely transporting if you're ready to give yourself up to it – if your feelings are already a little bit golden, perhaps.
Hear "Kosmička Glazba":
Just guitar, a pile of effects pedals, tape loops and a 1979 pocket sized Casio keyboard
rating
Explore topics
Share this article