Album: Idles - Crawler |

reviews, news & interviews
Album: Idles - Crawler
Album: Idles - Crawler
Fourth album from Bristol alt-rock pummellers lets the shade bleed through
Wednesday, 10 November 2021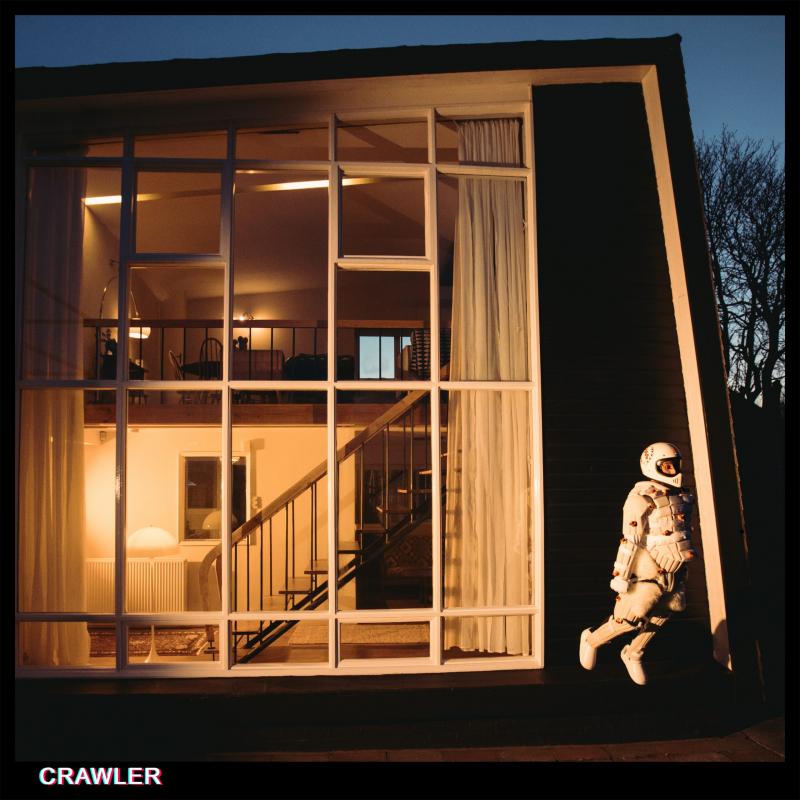 Floating away from domestic passivity
Perhaps surprisingly for a band famed for the raw, tightly wrought, balled-up fury of their music, the most affecting moments of Idles' fourth album are slower numbers. Chief among these is "Progress", whose looping, repeated lyrics may reflect singer Joe Talbot's ongoing reflections on putting drug addiction behind him.
Lines such as "I don't wanna feel myself come down" are given added potency by a threatening shroud of tunefully warped, loping band underpinning. While the album's words sometimes
–
and enigmatically
–
offer hope, the tone of the music often sounds doomed.
This is no bad thing. Opener "MTT 420 RR" sets the tone. The press release tells us that it – and much of the rest of the album – was inspired by a motorcyclist overtaking Talbot at 130 MPH and his consequent sudden awareness of how close we always are to our own mortality. However, it is ever opaque, poetic, the feeling of things placed before literal explication. It's a gloomy but gripping number.
The band may be able to pinpoint a running theme throughout but the casual listener is more likely to simply be swept up in the mood, audible on sluggish thumper "The Beachland Ballroom", a single favoured by BBC Radio 6, often mistakenly known as "Damage" due to its bellowed chorus. The prime avant-proletarian lyrical stylings of Shaun Ryder in his Happy Mondays prime spring to mind too, notably on "When the Lights Comes On", with its desperate masculine attempts to keep a night out going ("I don't want your dim sum/It's 3.00 AM, I wanna dance 'til the sun comes/I wanna fight your cousin").
Such spiky meditations are, of course, balanced with outright roaring hammerings such as the excellent percussion-led dance craze-style rock'nroller "The New Sensation", which sounds like Showaddywaddy in Hell, the dynamic centrepiece, "Crawl!", or "Wizz" which comes on like a 30 second Napalm Death tribute. These moments add vim to an album whose jagged thoughtfulness creates a sonic mood that seems to reflect a society in sinister freefall. It's a mostly vital if sometimes bleak ride.
Below: Watche the video to "Car Crash" by Idles
Creates a sonic mood that seems to reflect a society in sinister freefall
rating
Share this article