Album: James Blake - Playing Robots Into Heaven |

reviews, news & interviews
Album: James Blake - Playing Robots Into Heaven
Album: James Blake - Playing Robots Into Heaven
James Blake leans into his dance music roots on his best album in years
Thursday, 07 September 2023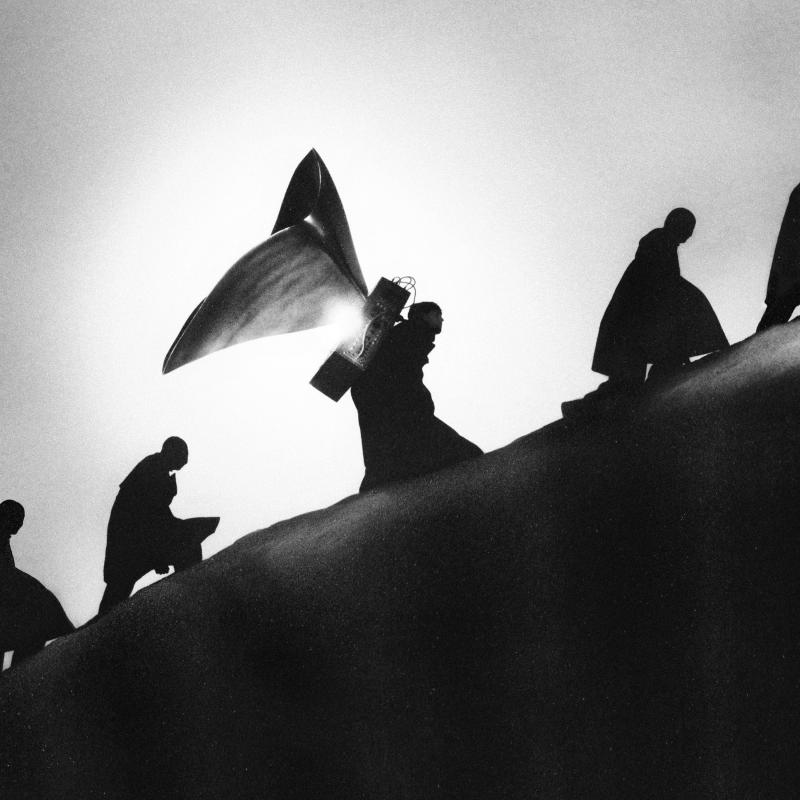 Walking up that hill: James Blake retraces his footsteps
Today James Blake is perhaps more known as super-producer to the stars than post-dubstep innovator. His collaborations with Beyoncé and Travis Scott have perhaps overshadowed his EPs on R&S Records.
His two previous albums, 2019's
Assume Form
and 2021's
Friends That Break Your Heart
, were filled with far more conventional
songwriting
and tasteful R&B than deconstructed dubstep.
However, on his sixth album Playing Robots Into Heaven, Blake wants to remind us that his roots are on the dancefloor. As a preview for the album, Blake organised a series of up-market club nights in L.A, New York and London. Here he was back behind the decks mixing old UK bass tunes with trendy Jersey Club cuts and pounding techno with Three 6 Mafia. He seemed to be having a good time.
These free-wheeling nights were clearly helpful in shaping the album, as Playing Robots Into Heaven is similarly a grab-bag of club music both new and old.
This is not a trip down memory lane, but you can hear Blake retracing his own musical footsteps. There's a tight dubstep shuffle on "I Want You To Know" and the glitchy single "Big Hammer" samples the iconic jungle MC's Ragga Twins. These songs feel nostalgic in the best way possible.
The song "Tell Me", gives a glimpse of what James Blake's music could have sounded like if he deconstructed euro-trance instead of dubstep. It can best be described as Darude's "Sandstorm" as imagined by James Blake. "Tell me is it worth fighting love for" he asks as that timeless, shrill synth blares. There's a slight lag on the snare which adds some tension to the otherwise pristine production.
"Tell Me" is a highlight precisely because of this. Blakes early output was never afraid to let off-kilter sounds and sour notes breathe, but in recent years it feels as though Blake has polished away these idiosyncrasies. From the rumbling sub-bass on his breakout single "Limit To Your Love" to the cacophony of "Voyeur" on Overgrown – Blake's music always had the charm of the unexpected to it.
Across Playing Robots Into Heaven there is undeniably some tension missing. Songs like "Burn The Editor", "Asking To Break" and "Loading" are all pleasant but feel aimless and as a result, Blake's return to the club feels like a night out cut short. Regardless, this is his most interesting album in years.
"Tell Me" gives a glimpse of what James Blake's music could have sounded like if he deconstructed euro-trance instead of dubstep
rating
Share this article