Album: Justin Adams & Mauro Durante - Still Moving |

reviews, news & interviews
Album: Justin Adams & Mauro Durante - Still Moving
Album: Justin Adams & Mauro Durante - Still Moving
A genre-crossing duo combine the blues, African and Taranta vibes on a breakout set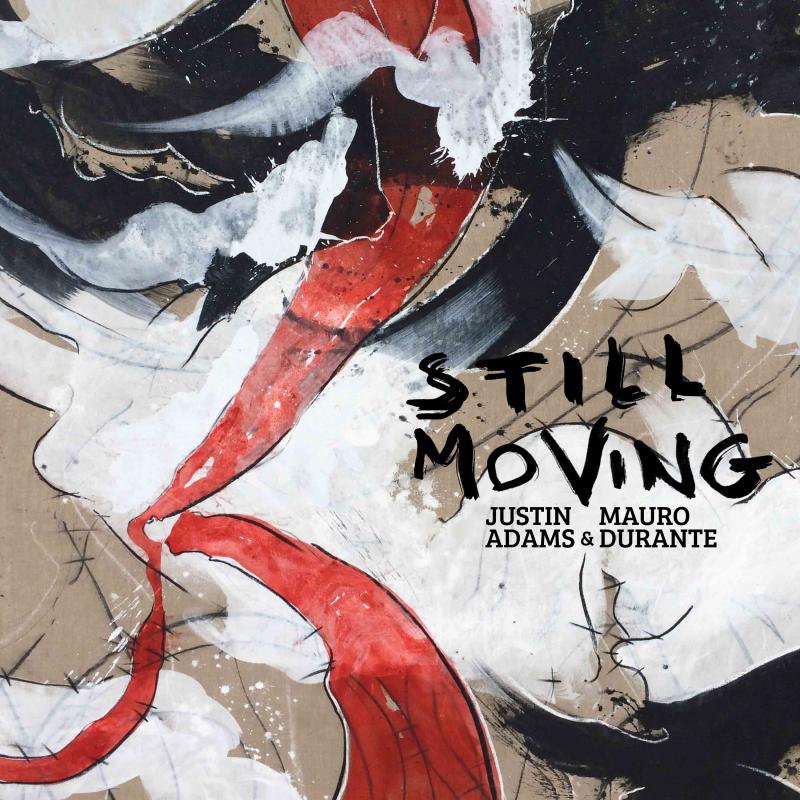 Adams has long been Robert Plant's guitarist in bands including the Sensational Space Shifters, as well as working with fellow Space Shifter Juldeh Camara in the band JuJu.
He is steeped in
American Blues
as well as its
West African
and Desert Blues roots, having worked as a producer for Rachid Taha and on some of Tinariwen's finest albums. More recently, he has produced and performed with the outrageously energetic southern Italian Taranta band, Canzoniere Grecanico Salentino, and it's from that collaboration that this new set with CGS's violinist and percussionist, Mauro Durante, stems.
They first performed together at the Notte della Taranta in Puglia, fusing together in the heat of those fast, hard trance rhythms of Taranta, and sensing that something special was happening between them, together they laid down these songs directly to tape in the studio, no overdubs, their repertoire ranging through Delta and African-infused Blues as well as southern Italian laments and traditional folk songs such as "Damme La Manu", beautifully sung by Durante.
Originals such as "Dark Road Down" combine the wild pizzica rhythm of Southern Italy with trance boogie, while "Djinn Pulse" sees Adams match Durante's superbly supple violin playing in energy and inventiveness. The following "Cupa Cupa" mixes Adam's guitar with Durante's percussion to hyponotising effect, while "Red Earth" bounces with the combined energy of supersonic Taranta violin and riffinf guitar, and proves an excellent calling card for the duo.
The title song evokes Mediterranean journeys in an age of forced migration, while harking back to the Homeric myths of long passsage, and both the opening "Dark Road Down" and the coruscating riff of "Calling Up" - reminiscent of The Fall's epic late-period "Reformation" - feature Adams' gruff vocals and peerless guitar. Closing on a radical reinvention of The Carter Family's "Little Moses", Still Moving is a trip in itself, musically, tonally, thematically. I saw them at Camden's Green Note last month, showcasing this music to an attentive crowd in that tiny venue, and it was captivating. You'll be captivated too.
Still Moving is a trip in itself, musically, tonally, thematically
rating
Buy
Share this article