Album: Katy Carr - Providence |

reviews, news & interviews
Album: Katy Carr - Providence
Album: Katy Carr - Providence
Post-war Hampstead takes centre stage in the conclusion to Katy Carr's trilogy
Wednesday, 13 January 2021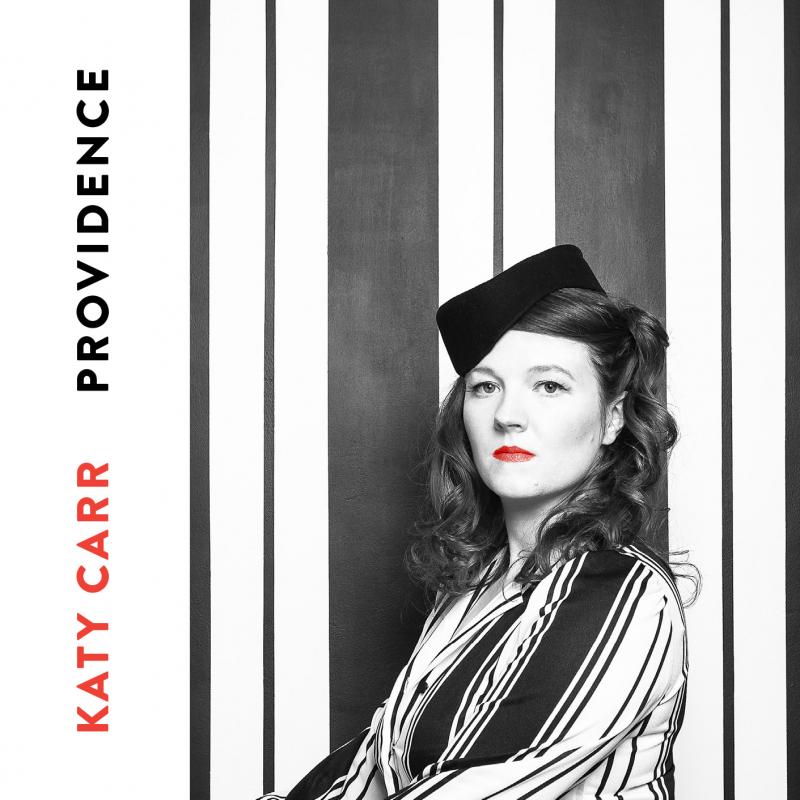 Back in 2013, the London-based singer, songwriter and multi-instrumentalist launched the first of a trilogy of albums exploring her Polish roots and family history, entwined around the history of Poland and Europe and the traumas of the Second World War, as well as raising questions of personal and nationa
l identity.
Pazport
had a strong vintage klezmer and gypsy
jazz
feel, a mood reinforced by Carr's preference for 1940s clothing and hairstyle.
Polonia
followed two years later, and now, in
Providence
, the trilogy concludes with a set of ten songs that feature water as a key element. These range from songs evoking history and myth such as "Miracle on the Vistula" to a charmingly idiosyncratic paean to the ladies' pond of Hampstead Heath.
Indeed, Hampstead is very much the focus of Providence, with listeners asked to imagine themselves whizzing back in time to post-war NW3 to find ourselves in Erno Goldfinger's modernist masterpiece on the eve of the Cold War in the company of George Orwell and Polish resistance fighter Witold Pilecki, the first person to bring to light the atrocity that was Auschwitz. And the spirit of Oscar Wilde. From there, via a musically spare cover of Peter Hamill's "Afterwards" and a Ukrainian fighting song from the Polish-Soviet war of 1919-1921, we return to Hampstead with "Boudica", which imagines the Iceni queen coming and going from what is popularly (if erroneously) known as Boudicca's Mound at the peak of Parliament Hill. Here she is a sort of eternal champion rousing the spirits of the living to be fearless freedom fighters forever, while another indomitable female role model sallies forth in the album's penultimate song, "The Virgin Queene", our first Elizabeth celebrating both her defeat of the Armada and her own dazzling mythology, all set to a decidedly Mitteleuropean two-step.
Subtly conceptual, and with a music led by Carr's signature Wurlitzer, alongside accordion, violin and musical director Rupert Gillett's panoply of stringed instruments, there's a dynamic sense of theatre running through this lyrical suite of songs. Carr's vocals are playful, dramatic, arch, spiky and revealing, especially on more confessional songs such as "That Little Devil" and the closing "Freedom Song". It's a quixotic album, recorded in lockdown and in yearning for the spirit of freedom, and with plenty going on above and below the surface to catch glimpses of. Like the waters of Hampstead's ponds, it's well worth taking a prolonged dip.
There's a dynamic sense of theatre running through this lyrical suite of songs
rating
Explore topics
Share this article