Album: Laila Biali - Your Requests |

reviews, news & interviews
Album: Laila Biali - Your Requests
Album: Laila Biali - Your Requests
Great American Songbook classics beautifully reimagined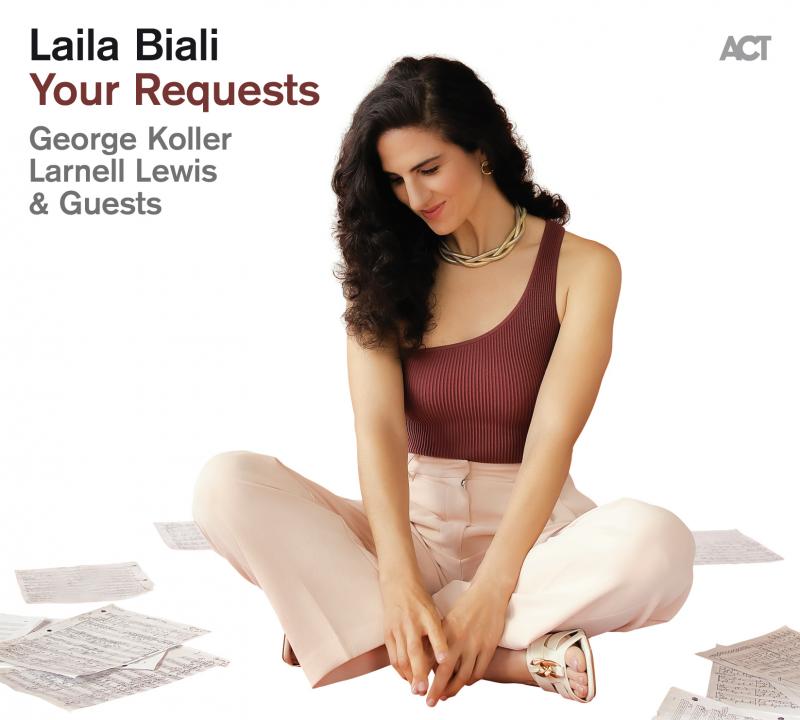 Laila Biali: gorgeous palettes of sound
The seed for this wonderful third album on ACT from the Vancouver-born vocalist, pianist and songwriter Laila Biali was first sown in 2013 when, in advance of a gig in the Canadian port city of Hamilton, she opened up the floor and asked fans what songs they'd like to hear her sing. Cue a deluge of requests.
A trio of these suggestions – beautiful reharmonisations of Coldplay's "Yellow" and David Bowie's "Let's Dance", plus a ruminative take on Randy Newman's "I Think It's Going To Rain Today" – ended up on Biali's impressive 12-song, self-titled ACT debut released in 2018, for which she bagged Vocal Jazz Album of the Year at the 2019 JUNO Awards.
Your Requests takes this concept a stage further, with its track list made up entirely of fans' song requests and its focus firmly trained on Great American Songbook classics.
If Biali's aim is to let listeners hear these evergreens anew, then she strikes gold from the get-go with a dramatic recasting of "Bye Bye Blackbird". The arrangement vibrates between an utterly seductive 7/4 groove and a swinging 4/4, with Snarky Puppy drummer Larnell Lewis and acoustic bassist George Koller locking in with Biali's dynamic pianism such that you couldn't blow smoke between them.
A brilliant, inventive exploration of "Blame It on My Youth" presents as sumptuous an account of the standard as you could wish to hear. Biali's arrangement summons up a gorgeous palette of sound, coupled with a heartfelt vocal which lifts the words off the page and transforms them into something entirely personal.
If a samba take on the Gershwins' "But Not For Me" sounds implausible, it makes perfect sense in Biali's hands, lit up by clarinettist Anat Cohen. A trio of contrasting vocal duets – a mellifluous "My Funny Valentine" with Kurt Elling, a vibrant "My Favorite Things" with Emilie-Claire Barlow, a hypnotic "Pennies from Heaven" with Caity Gyorgy – are all standouts, while sparks fly in a purely instrumental take on "All the Things You Are", complete with lusty soloing from Kelly Jefferson on tenor. It rounds off an album of multifarious delights.
Watch "My Favourite Things" featuring Emilie-Claire Barlow: