Album: The Lemon Twigs - Everything Harmony |

reviews, news & interviews
Album: The Lemon Twigs - Everything Harmony
Album: The Lemon Twigs - Everything Harmony
A sugary time warp from a band stuck in a decade they weren't even alive in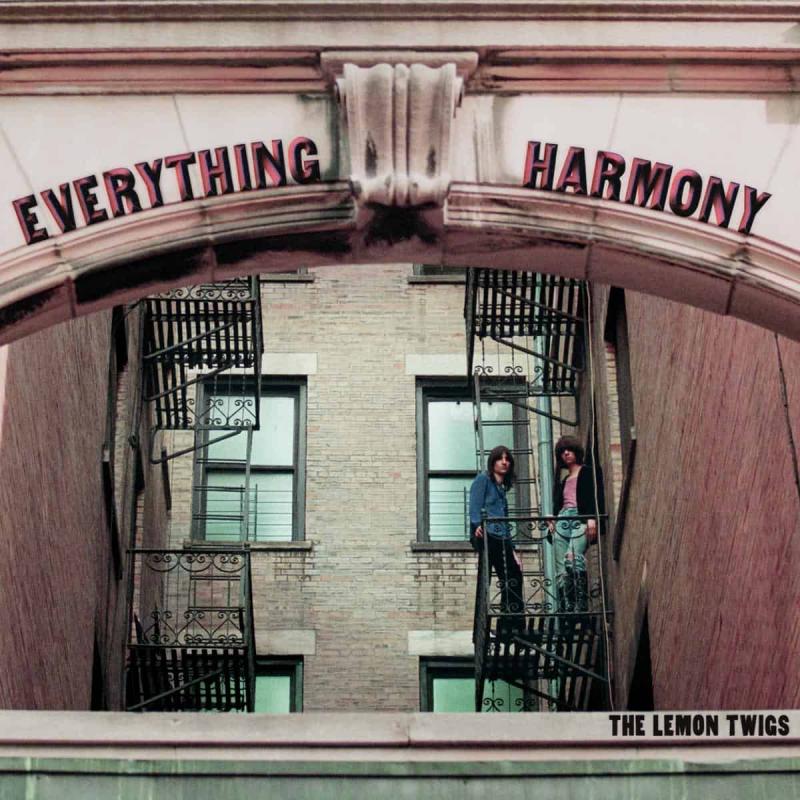 'It must be said that their musicianship is excellent'
Those kooky ex-child-actors from Long Island are back again, all flares and mullets. And they've got something to tempt us. What kind of musical cake might you expect to savour if you mixed a little bit Simon and Garfunkel, a soupçon of Fleet Foxes, a dash of Bread, the occasional smattering of the Everly Brothers, a twist of Beach Boys and a dollop of the Carpenters? A Lemon (Drizzle) Twigs cake, that's what. And it's a bit sickly sweet.
Deeply unfashionable as that concoction might sound, it doesn't quite close the cool/not-cool circle as they'd probably hoped. The trouble is that it simply sounds derivative. And not unlike the kind of pastiche Flight of the Conchords might have produced. For instance, the official video for "Any Time of Day" genuinely looks like a spoof. It must be a joke, right? But they're deadly serious. The album's press release claims that this "is a unified song cycle born of shared blood and common purpose".
But if you're a fan of the above bands, would you really need another version of them? And what does Everything Harmony have to say about 2023? It's so totally out of time that it sounds like a deep dip into 1970s MOR radio fodder. Melodic and harmonious, these songs are far from challenging but may appeal as some kind of escapism.
"Born to Be Lonely" could have sound-tracked a 1960s romantic comedy; ridiculously catchy "Corner of My Eye" is pure early McCartney; "Ghost Run Free" is poppy and upbeat. The title track is uplifting and memorable, backed as many of the tracks are with sumptuous string support. "Every Day Is the Worst Day of My Life" mismatches miserable lyrics with a rather jolly tune, presumably ironcially. But who knows? It must be said that their musicianship is excellent. And they can certainly write a tune. Would that it didn't sound like some else's though.
If nostalgia's your bag, this may be for you.
Watch the video for "Any Time of Day"
They know how to write a tune. Would that it didn't sound like some else's though
rating
Share this article