Album: The Magnetic Fields - Quickies |

reviews, news & interviews
Album: The Magnetic Fields - Quickies
Album: The Magnetic Fields - Quickies
Musical capsules that pack a short, sharp punch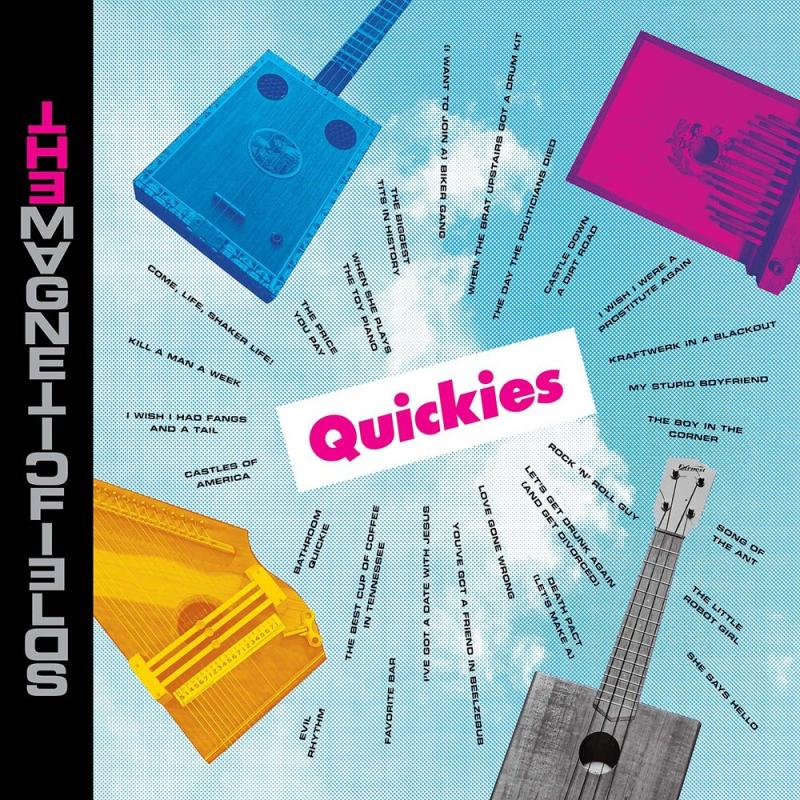 Stephin Merritt keeps it short and sweet
In pop music, less is often more and it doesn't come much shorter-and-sweeter than Quickies, the new collection from New York songwriter Stephin Merritt.
The tracks range in length from a brisk 13 seconds to a whisker over two and a half minutes, all chock-full of wry humour. Numbers like "Let's Get Drunk Again (and Get Divorced)" are a glorious blend of cynicism and charming vulnerability.
That basic recipe is, of course, Merritt's stock-in-trade. It formed the basis for The Magnetic Fields' celebrated concept album, 69 Love Songs, and features throughout his work. This time, though, there's less scope for fleshed-out ideas. Instead, the songs fluctuate between broad comedy and poignant vignettes.
At the jokier end, we find the schoolboy humour of "The Biggest Tits in History" (about birds) and "Bathroom Quickie" (which rhymes "quickie" with "hickie"). Much better are the portraits of failed romance. The doomed lovers of "Kraftwerk in a Blackout" (sung by Shirley Simms) are compared to unplugged krautrockers and "dolls without voodoo", while the protagonist of synth-popper "(I Want to Join a) Biker Gang" fantasises about leaving his wife to hang out with hirsute motorcyclists.
The best moments of all come when the cynicism is turned right down. On "When the Brat Upstairs Got a Drum Kit", Merritt's melodious baritone describes a couple in love who manage to find the kid crashing and banging upstairs charming. "The Best Cup of Coffee in Tennessee", a brisk ukulele-led ode to a diner waitress, starts with the killer lines "She's fat, I like that!".
Only one song is played completely straight. "Come Life, Shaker Life!", about women seeking solace in religion, sounds a lot like Sufjan Stevens. It also feels like it could easily run for several minutes more. But most of the tracks work just as intended, packing a short, sharp punch without requiring too much concentration. The quality may be a tad uneven, but in these frazzled times, Stephin Merritt's musical capsules will surely hit the spot for many indie fans.