Album: Paul McCartney - McCartney III |

reviews, news & interviews
Album: Paul McCartney - McCartney III
Album: Paul McCartney - McCartney III
Lockdown redemption for a rejuvenated master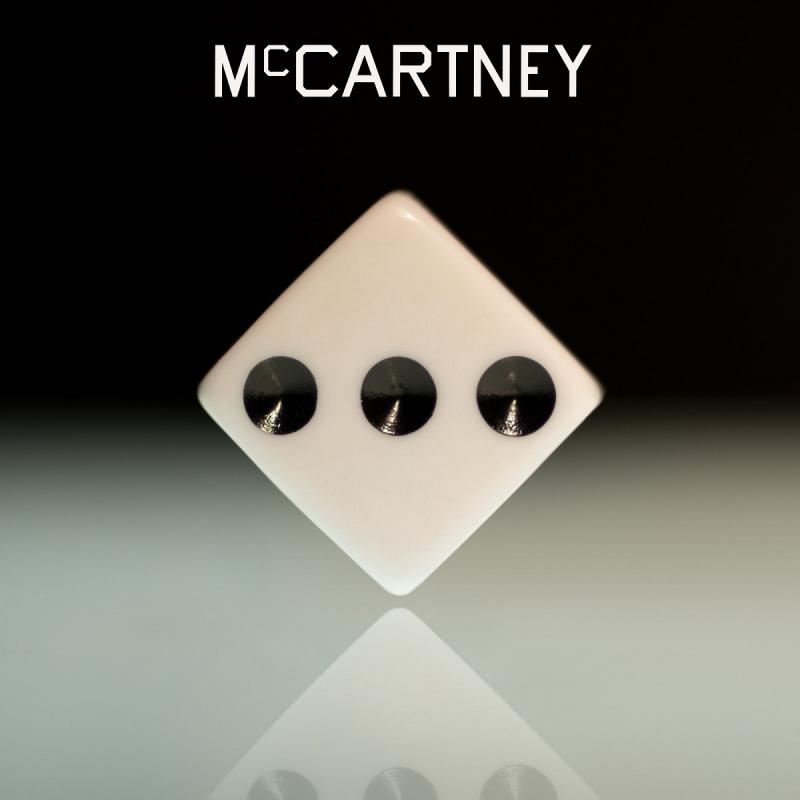 'Instinct and emotion are near the surface'
Leave a 78-year-old ex-Beatle locked down for long enough, and this what he comes up with: a sequel to his two previous wholly solo albums, cooked up in his Sussex home studio. The results find the once derided, "Thumbs Aloft" McCartney's slow creative redemption nearly complete.
Loved up and by his own account stoned for much of the Seventies and Eighties, his easy musical fecundity was only jolted into full power by trauma and challenge: the Fabs' bitter divorce for McCartney (1970), career back to the wall in Kenya for Band on the Run (1973), Wings' doldrums for the scatty, sometimes lovely electropop of McCartney II (1980), Lennon's shocking death as George Martin returned to steer him through the bittersweet AOR craft of Tug of War (1982).
There is retrospective, simple profundity in his married love songs to Linda, but it was only after her death cast him adrift, and his ruinous marriage and divorce to Heather Mills, that the consistent inspiration of his late period began. The lyricist of "Yesterday" and "Eleanor Rigby", long believed lost, returned with an elder's reflective wisdom, as he respected and stoked his matchless melodic gift. Chaos and Creation in the Backyard (2005), Memory Almost Full (2007) and Egypt Station (2018) have all brimmed with top-grade Macca.
McCartney III develops iPhone scraps into a confident distillation of this resurgence. Ideas are left to play out, as if recording music's tumble through McCartney's mind, its elements caught and refined on the fly. Instinct and emotion are near the surface. Like the post-Fabs depression lodged in McCartney songs such as "Man We Was Lonely", future archaeologists will discover Covid in "Find My Way". Amidst flashing guitar passes and psychedelic phasing, Paul offers himself as an all-night pop shop and rustic Sussex spirit guide: "I'm open round the clock, I don't get lost at night /... You never used to be afraid of days like these / But now you're overwhelmed by your anxieties /... I can help you reach the love you feel inside." "Deep Down" is meanwhile hungry to let rip, pining for a party over an organ's melancholy funk glide. "Yeah yeah yeah!" Paul further opines.
'McCartney III' belongs here to glitchy 2020s bedroom confessors, as much as his 20th century pomp
Egypt Station's "I Don't Know" introduced a McCartney openly facing down the "black dog" of depression in an age-coarsened voice, suddenly sharing his vulnerability. That voice and attitude dominates here. "Pretty Boys" is a jaundiced glance at talent show boy bands ("A line of bicycles for hire, objects of desire / Working for the squire"), while "Women and Wives" looks ruefully back at life-paths closed while "chasing tomorrow". "Lavatory Lil" simply lets fly at a gold-digger of his acquaintance, the unaccustomed savaging as notable as the rasping R&B guitar.
McCartney was the most exciting Beatles lead guitarist – a talent still largely misplaced – and its most moving acoustic player on "Blackbird". McCartney III's "Long Tailed Winter Bird" opens with the glistening ring of Indo-English folk chords, Davey Graham haunting the acoustic finger-picking, till the one-man band is layered in, ending in a dub cymbal smash. "The Kiss of Venus", though seemingly played with strolling ease, is an intensely constructed reverie on love made fresh by its lightness, and those purely McCartney chordal arcs and leaps.
McCartney III's virtues are clearest on two contrasting songs. "Deep Deep Feeling" is eight minutes of subtly morphing music, the voice managing both gospel oratory and confiding, cracked soul falsetto, as piano chords and shivers of Mellotron strings maintain tense ambiguity, till a witchily mysterious conclusion. "The deep, deep pain of feeling," McCartney ponders, "So immense the thrill of living." Just as McCartney offered lessons for future lo-fi generations, McCartney III belongs here to glitchy 2020s bedroom confessors, as much as his 20th century pomp.
And finally, in a recovered tape first produced by George Martin, the still youthful Paul of 1992 is singing "When Winter Comes", recalling the simple farmyard chores that led to McCartney in 1970, and wistfully pining for the sun in the December chill. We all are, and this record offers rejuvenating hope of a very personal kind.
Ideas are left to play out, as if recording music's tumble through McCartney's mind
rating
Explore topics
Share this article