Album: PinkPantheress - Heaven Knows |

reviews, news & interviews
Album: PinkPantheress - Heaven Knows
Album: PinkPantheress - Heaven Knows
TikTok phenomenon levels up on confident debut album
Saturday, 11 November 2023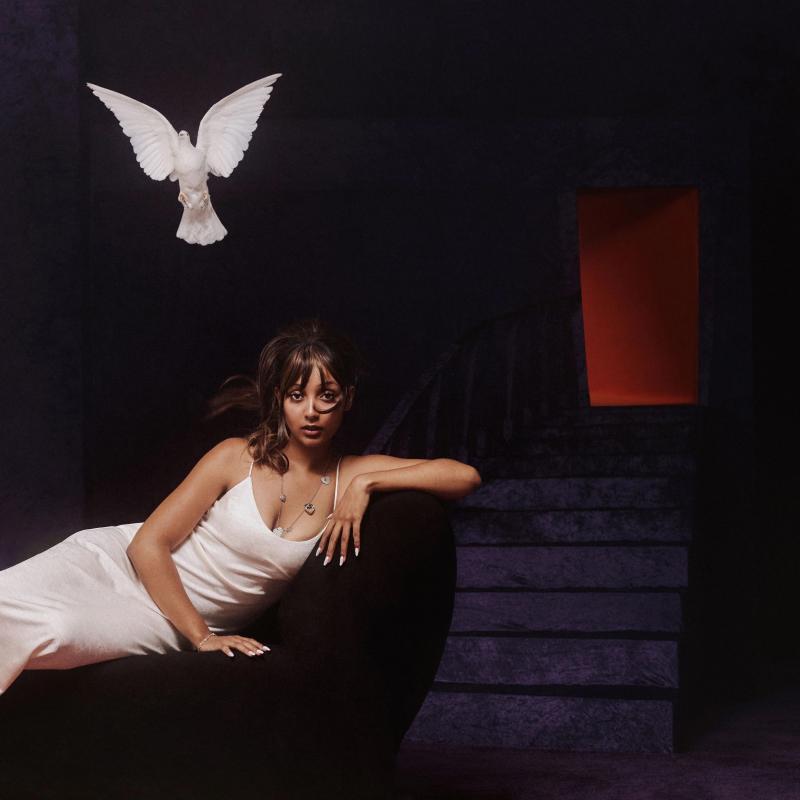 From TikTok to Transylvania
If lockdown had an official soundtrack, it would be the bedroom drum and bass of PinkPantheress. Her lo-fi singing over garage and jungle tunes was ubiquitous on TikTok at the time – it was as if her brief and sweet songs were just as moreish as the videos on the app.
When these songs first popped up, PinkPantheress was an enigma. But as restaurants and clubs opened up PinkPantheress tentatively stepped out of her bedroom and embraced the spotlight. Earlier this year the 22-year-old Bath native had her first international smash hit, the Ice Spice-assisted "Boy's a Liar Pt. 2", as well as a song on the official Barbie soundtrack. On Heaven Knows, PinkPantheress continues the journey from enigmatic TikTok phenom to fully fledged artist.
With her mixtape to hell with it, PinkPantheress entered the pantheon of great teen music, effortlessly capturing the desire, angst, and boredom of being young ("wasn't supposed to be this bored at 19" she sang on "Nineteen"). What kept it from being derivative was not just her original sound but her crafty song writing, which explored the darker sides of infatuation. The two-step earworm "Just for Me" was filled with locks of hair under pillows and the foreboding opening line: "I found the street of the house in which you stay".
On Heaven Knows she continues to explore angst ("I realise that I'm peaking too early" she sings on "Feelings") but now desire and obsession are cast as gothic melodrama. On "Ophelia", a break-up is framed as cold-blooded murder: "What did I do to deserve you killing me this way?" The first sound we hear on "Another Life" is a diabolical organ on a rainy night, evoking Transylvanian castles more than sweaty clubs. These melodramatic elements combined with crisp break beats give the album a unique atmosphere – a gothic pop-n-bass album Kate Bush would be proud of.
PinkPantheress has improved as a producer and has credits on every song, but the roster of finely picked producers really level up her sound. Mura Masa's muscular drum programming and Danny L Harle's attention to detail is felt, and some of underground rap's most in demand producers like Cash Cobain, F1lthy and BNYX add flair to the track list – as does a rare guest appearance from Kelela.
There are moments which feel a bit uninspired and underwritten such as the peppy "True Romance" and the simple melodies of "Feelings". But regardless, this is a rare debut which rises to the occasion and lives up to the hype.
A gothic pop-n-bass album Kate Bush would be proud of
rating
Share this article