Album: Simon Goff & Katie Melua - Aerial Objects |

reviews, news & interviews
Album: Simon Goff & Katie Melua - Aerial Objects
Album: Simon Goff & Katie Melua - Aerial Objects
Trading in derivatives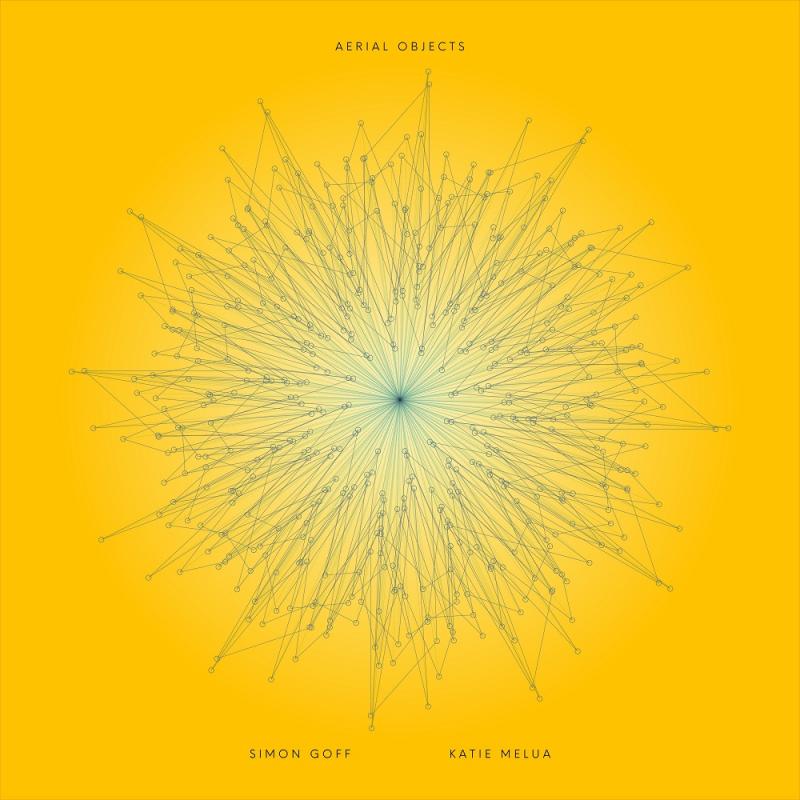 Sitting in a tin can on a cloud of pretension
Oy vey, life is just too short for this kind of nonsense. Katie Melua fans will have to be very dedicated indeed to get into this particular groove. Post-classical, post-rock, post whatever.
"As the album reveals itself, so does a picture of two artists both pushing from and revelling in the conventions of their respective musical fields", reads the long portentous press release:

For Simon Goff, who composed the album in its entirety, this amounted to a renewed respect for the art of lyric writing. "I remember Katie telling me about "Lay Lady Lay" and "Don't Think Twice" by Bob Dylan, how she hears them from a lyrical point of view… why the sound and the way [Dylan] performs is linked so closely to the lyrics." In turn, Goff sent her Talk Talk's Spirit of Eden which, as Melua puts it, "got me thinking about stretching out the words in different ways and exploring more stream-of-consciousness lyrics."

This leads, in "Hotel Samba", to such deathless lines as:

When you're here I forget my phone
did you see the wall rise up five floors
it didn't just take money to change this style
barman dressed in a nice tie
did you say you were feeling something

And in "It happened":

candlelit cafes, theories of highway curves
working it out what is the best world to be made

Or in "Aerial Objects":

Star man, clouds, kites, rainbows,
rainbows, rainbows

Whatever, as people say these days.

There's a few nice moments of musical texture – "Millions of Things" would probably work as the soundtrack to a film about the galaxy, while the aforementioned "Aerial Objects" is a clear Philip Glass derivative, repetitive string features and cross rhythms and some nice sonorities. But Glass does it far better of course. As for "Textures of Memories", there's some more pleasant string writing and strong hints of pentatonicism beneath Melua's warbling but the piece does not, as Goff boldly claims, capture the DNA of Lower Manhattan – and I know the area well.
The Goff-Melua collaboration came about after the singer-songwriter bought the violinist-composter-producer's second album, Vale, and felt "an almost synaesthetic connection with the sounds emerging from her earphones". Whatever rings your bell, I guess. I'd far rather have Brian Eno coming through my headphones.
As for Melua, I was sceptical of her at the outset, as I am of contemporary darlings such as Laura Marling. Then I saw her live with the Gori Women's Choir and was rather impressed. Album No 8 seemed to deliver. But Aerial Objects is just pretentious waffle. Be warned, she and Goff are hoping to reprise their experience.
Whatever rings your bell, I guess. I'd far rather have Brian Eno coming through my headphones
rating
Share this article