Album of the Year: Zara McFarlane - If You Knew Her |

reviews, news & interviews
Album of the Year: Zara McFarlane - If You Knew Her
Album of the Year: Zara McFarlane - If You Knew Her
Beautiful, naked arrangements crafted in a compelling synthesis of jazz and neo-soul
Tuesday, 30 December 2014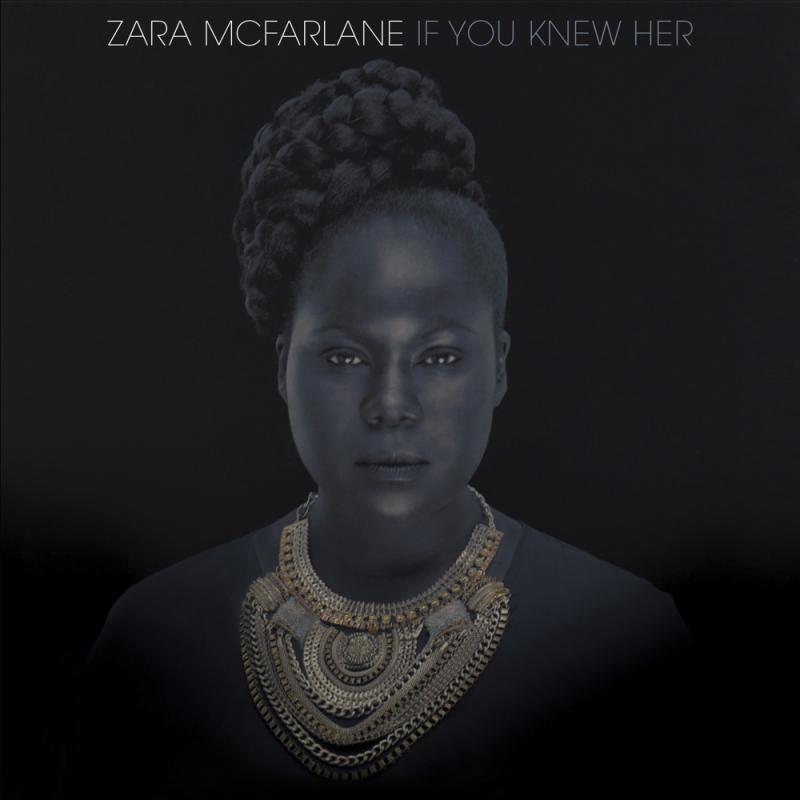 McFarlane's second album has launched her reputation internationally
It's the subtlety of this album that gets you, stealthily, like an intoxicating vapour, until you wonder what your listening world was like before you encountered its heady, narcotic pulse. It seems a shame to get all musicological about a sound that breathes such sultry, natural life, but essentially, McFarlane fuses jazz and neo-soul.
It's then filtered through her unusually broad personal and musical perspective, based on professional experience in musical theatre, pop and jazz, and a home filled with reggae.
Black British women are rare in jazz; those who cover reggae songs, as she does here with "Police and Thieves", even more so. McFarlane's version of that great protest, with its long history of confrontational, macho performance, seems at first too delicate and feminine, but its precise articulation and measured delivery are the desperate restraint of someone who knows they'll disintegrate into deranged fury if they don't hang onto some sort of order. It's a beautiful reading.
The other stand-out is an original, the opening track "Open Heart". Frank, pain-drenched lyrics are delivered with a surgical precision befitting the subject matter, and accompanied by piano and the hang, a softer, warmer version of the steel pan. Heartache hovers in the air like heat haze over the desert, while McFarlane's unadorned voice glides with muscular assurance.
The nakedness of the arrangements is one of the album's most notable features. There's a touch of pop gloss and soul shimmer to her delivery (and the production), but it adorns her warm and supple tone only lightly. The quality of the (mainly original) lyric-writing is also oustanding, but also very spare. A companion song to "Open Heart", "You'll Get Me in Trouble", with guitar accompaniment this time, swings hypnotically, while McFarlane repeats the word "trouble" like a zombie. Simple, fresh, brilliant.
Heartache hovers in the air like heat haze over the desert, while McFarlane's unadorned voice glides with muscular assurance
rating
Share this article