Albums of the Year 2017: Tom Russell - Folk Hotel |

reviews, news & interviews
Albums of the Year 2017: Tom Russell - Folk Hotel
Albums of the Year 2017: Tom Russell - Folk Hotel
Painting in words and pictures
Saturday, 16 December 2017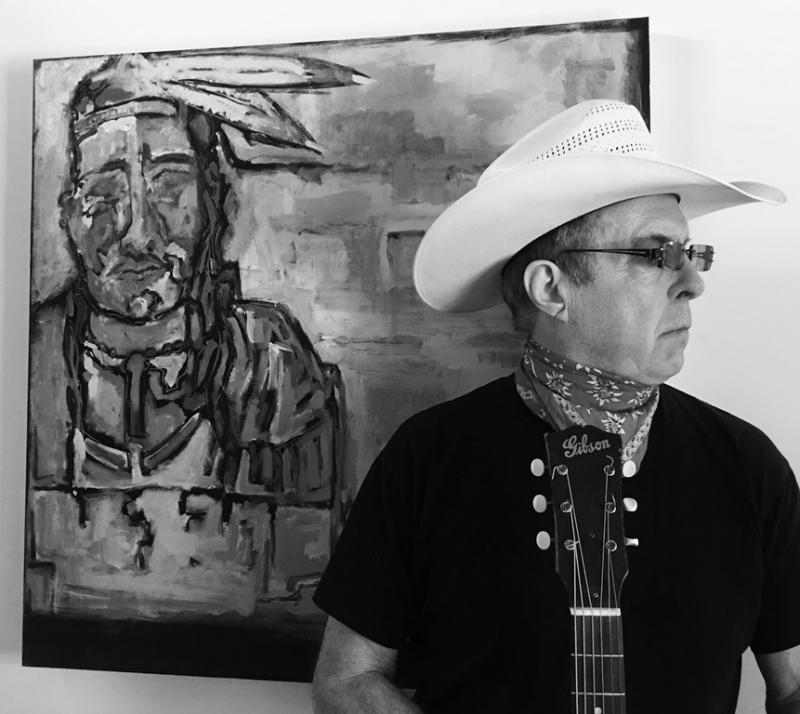 Songs that burn deep into your soul
A regular reviewing gig inevitably opens the ears to lots of "stuff", what with the CDs (and downloads, so irritating to review from) dispatched by hopeful PRs and Spotify (great for browsing, crap for artists) offering the opportunity to dip in and out of music you might otherwise miss (and much you could live without). 2017 was not without its ear-catching moments.
Ned Roberts was a happy find: Outside My Mind, his debut album on the Aveline label (owned by Camden's award-winning Green Note club) revealing a thoughtful singer-songwriter who turned out to be just as good live. Let's hope he fulfils his promise. Alison Krauss hit the spot with an album of country classics, Windy City. Quality comfort food. Mavis Staples If All I Was Was Black was the right album at the right moment from a woman who was fighting the good fight more than half a century ago. And the lovingly curated Woody Guthrie boxed set of The Tribute Concerts from 1968 and 1970 is a reminder of the Okie genius cut down way before his time.
I came relatively late to Tom Russell, my attention caught by his folk opera The Rose of Roscrae. An architect of the now catch-all genre of Americana, he is (I truly think) something of a genius (he's also a prose writer and painter) and his 2017 outing, Folk Hotel, burns deep into your soul, offering up new depths and subtleties with each listening - always the test of a truly great album. He's a meticulous wordsmith, his intricate story-songs drawing you in, their settings transporting you to New York City or Dublin, El Paso or more prosaically Britain's A1, a road Tom the Troubadour knows well. His voice is by turns intimate or an echo across the canyons, whether of the west or the city.
At London's 100 Club last month I heard him live for the first time, Russell and his faithful sidekick Max Bernardino, the entire audience singing along lustily to with "Who's Gonna Build Your Wall". Everybody loves an outlaw – especially one who's hung out with the greats and whose music shares a kinship with them all.
Two More Essential Albums from 2017
Joan Shelley: Joan Shelley
Rhiannon Giddens: Freedom Highway
Gig of the Year
Ladysmith Black Mambazo at Cadogan Hall
Track of the Year
Barbara Dickson: "Farewell to Fiunary"
Read more new music reviews on theartsdesk
Read more highlights of 2017 on theartsdesk
'Folk Hotel' burns deep into your soul, offering up new depths and subtleties with each listening
rating
Share this article