Albums of the Year 2020: Maria Schneider Orchestra - Data Lords |

reviews, news & interviews
Albums of the Year 2020: Maria Schneider Orchestra - Data Lords
Albums of the Year 2020: Maria Schneider Orchestra - Data Lords
A dazzling double album from the acclaimed composer, arranger and bandleader
Wednesday, 06 January 2021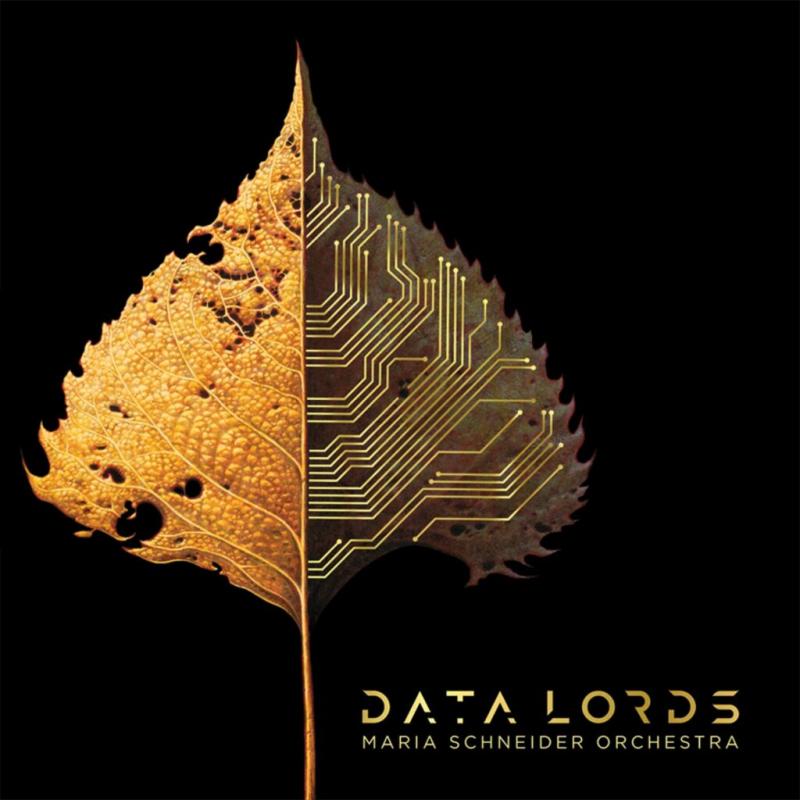 Exploring malign influence and unfathomable beauty: Data Lords
One of the great ironies of 2020 was that, in a year in which the importance of music – as escape, as release, as comforter – was amplified like no other, vast swathes of musicians saw their livelihoods disappear overnight.
A far-reaching commentary on the unending cycle of human greed and corruption, couched in music of Ellingtonian richness, Wynton Marsalis's The Ever Fonky Lowdown was the latest in a line of hard-hitting socio-political works from the acclaimed trumpeter and composer which includes Black Codes (1985), Blood on the Fields (1996) and From the Plantation to the Penitentiary (2007).
Songs and Stories showcased the incalculable loveliness of Claire Martin's voice and Callum Au's 24-carat storytelling gift, in what was Martin's first orchestral/big band recording. Fini Bearman's La Loba limned an intriguing picture of her development as songwriter and storyteller in an album which sparkled with insights into memory, self-discovery, femininity and creativity.
For its lyrical depth and emotional sincerity, Secrets Are the Best Stories – featuring the renowned pianist Danilo Pérez – must be considered one of the most compelling entries in Kurt Elling's acclaimed discography. Drawing from the folk and spiritual traditions of her Jamaican heritage, Zara McFarlane charted new vistas of vocal and lyrical expression with Songs of an Unknown Tongue, with songs such as "My Story" and "Native Nomad" shining a powerful light on the legacy of empire and slavery.
Pianist and composer Tigran Hamasyan's The Call Within presented the seismic collision of Armenian folk music, jazz and prog rock, carving out huge, block-like slabs of material that transported you to an entirely different place. Gregory Porter's All Rise featured 15 songs of love, hope and connection that ranged from the autobiographical "Dad Gone Thing" to the surging uplift of "Revival".
We've Just Begun combined vocalist Sinne Eeg's seductive, varicoloured timbral quality with the magnificent, big-hearted playing of the Danish Radio Big Band, while Venus Eye saw Noemi Nuti effortlessly blending the influences of contemporary jazz, classic singer-songwriters and Brazilian music in an album that was rich in harmonic and rhythmic detail.
A compelling double album exploring the malign influence of big data companies on the one hand and the unfathomable beauty of the natural world on the other, my Album of the Year is the Maria Schneider Orchestra's Data Lords. From the celestial atemporality of "Sputnik" to the unstinting wonder of "The Sun Waited for Me", it's a recording of breathtaking scope and raw emotional power.
Two More Essential Albums of 2020
Wynton Marsalis/Jazz at Lincoln Center Orchestra - The Ever Fonky Lowdown
Callum Au and Claire Martin - Songs and Stories
Musical Experience of the Year
Jazz Voice, EFG London Jazz Festival (online)
Track of the Year
Wynton Marsalis/Jazz at Lincoln Center Orchestra - The Ever Fonky Lowdown in 4
Below: Listen to "The Ever Fonky Lowdown in 4" by Wynton Marsalis/Jazz at Lincoln Center Orchestra
From celestial atemporality to unstinting wonder, it's a recording of breathtaking scope and raw emotional power
rating
Explore topics
Share this article