Albums of the Year 2021: Céu - Acústico |

reviews, news & interviews
Albums of the Year 2021: Céu - Acústico
Albums of the Year 2021: Céu - Acústico
The Brazilian singer's new, acoustic versions of her songs are sheer delight
Wednesday, 29 December 2021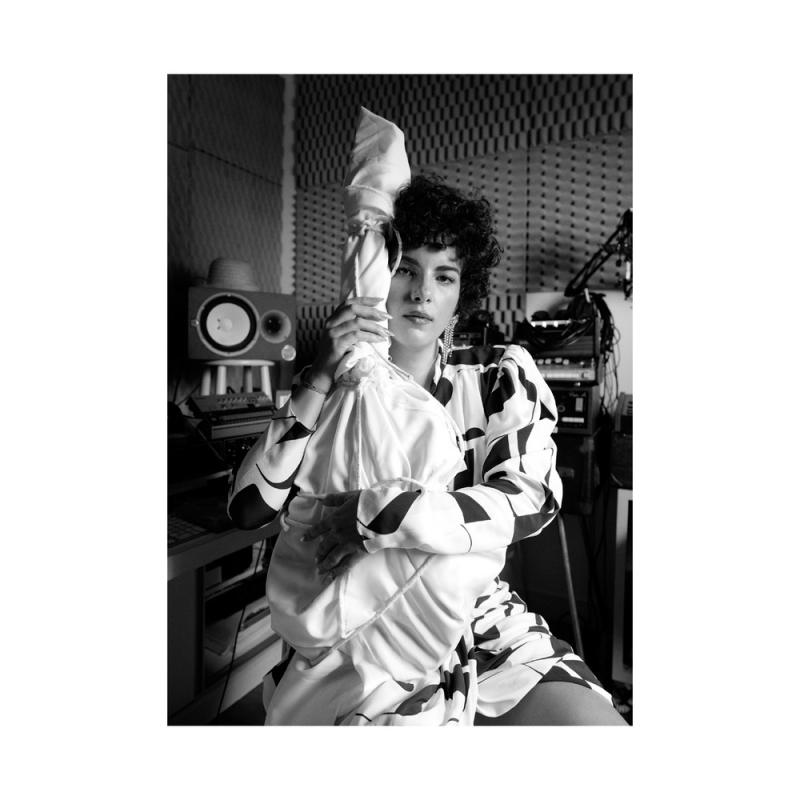 Gliding through harmonies: Céu
Has there ever been a time when the music industry has had its gaze quite so firmly fixed on the past? Once the streaming stats started giving the message that revenue growth was going to come from back catalogues rather than current releases or new artists.
all it took was a few back-of the-envelope DPV calculations, and humungous dollops of cash have been landing in the laps of Dylan, Paul Simon, Springsteen...and companies like Hipgnosis have raised more fistfuls to participate in the gold rush, and to ensure that it is prolonged.
This year, reviewing albums by and Tony Bennett/ Lady Gaga and particularly Diana Ross, the conclusion has been hard to avoid that new albums don't just face their strongest competition from the artists' own back catalogues, it is a contest they cannot win.
Which leads me in a round-about way to Acústico (Urban Jungle), an album from São Paulo singer/songwriter Céu (meaning 'sky'/ full name Maria do Céu Whitaker Poças), released discreetly in Brazil in June. The album consists of new acoustic versions of songs from her previous albums; just her voice, then, plus guitar and very occasional backing vocals from Lucas Martins. It's unadorned, honest, authentic and a complete delight. The lightness, the pacing, the musicality are completely irresistible. The way she glides through the harmonies in a song like "10 Contados" feels completely fresh on each and every hearing.
This album received no PR support, indeed publicists were giving a 'nothing to see here' message, encouraging me to review a different 2021 release from Céu, the covers album Um Gosto de Sol (a taste of sunshine), released in November. That one is a curate's egg, with some good moments, such as "Deixa Acontecer" (let it happen), Grupo Revelação's song from 2001, but also some that are best forgotten, such as slowed-down lounge versions of that death-by-karaoke number "Feelings" and of Fiona Apple's "Criminal". Yes, Um Gosto de Sol has its shortcomings, but I think I've listened to Acústico just about every day since October, and for the pure pleasure of it.
Watch the video for "Acústico" by Céu
Céu has a UK/ European tour scheduled for May 2022.
Two More Essential Albums of 2021
Lars Danelsson – Cloudland (ACT) featuring Nils Petter Molvaer, John Parricelli and Magnus Öström
Ruben Fox – Introducing Ruben Fox (Rufio Records) feat. Samara Joy
Musical Experience of the Year
Rachael Cohen Quartet – Herne Bay Pier Stage, August (her last album was recorded far too long ago, in December 2012)
Track of the Year
"Transcendence" the final track from genius South African pianist Bheki Mseleku - Beyond The Stars (Tapestry Works)