Céu, KOKO |

reviews, news & interviews
Céu, KOKO
Céu, KOKO
Is the Brazilian singer-songwriter just too cool for her own good?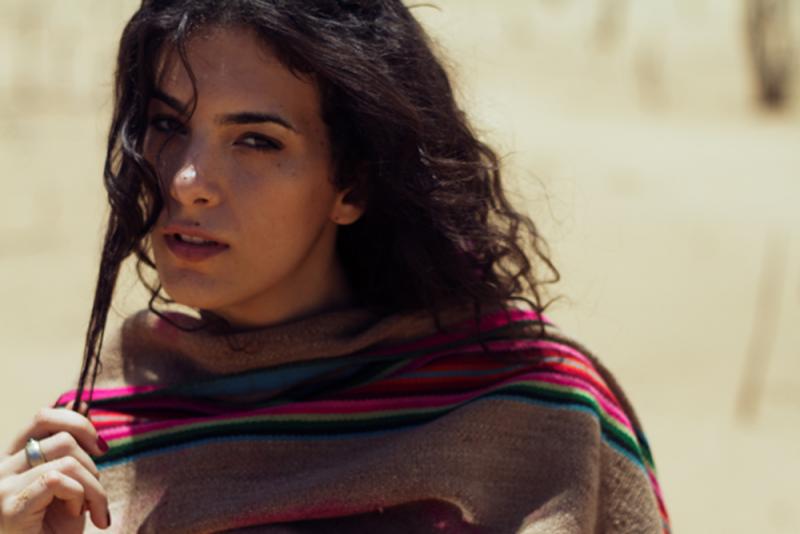 Céu: Brazil's answer to Sandie Shaw? Sort of
The fact of the matter is that this young, supremely talented Brazilian singer-songwriter is no great performer. But is this an issue when the music she makes is so immersive and seductive in its own right? On record, her songs are like ragged collages held together by scraps of tape. They sound like they might dissipate or disintegrate at any moment were it not for the calm authority of her voice holding everything together. This is music that exudes sophistication.
But not the easily faked sophistication of smooth-as-cream bossa nova. It's a post-modern sophistication that credits the listener with a firm knowledge of all the musical forms she assimilates and transforms.
The problem last night lay in the fact that much of her music's subtlety got somewhat lost in the oxblood-red and gold cavern of KOKO. And she's too cool a customer to compromise the material by remoulding it, or herself, to suit a live audience: a little hip jiggle here or shoulder shimmy there does not a live performance make. Most of the set she spent with one hand resting on her hip, and the other either casually tapping a tambourine or lightly hitting a cowbell. Occasionally she played a bar or two on a small keyboard placed on a rug-covered table at her side, or took a stroll around the stage as if she'd put her car keys down somewhere but couldn't remember where. So all that was left was to pay attention to was the music.
Céu's authority as a performer resides in creating the impression that she's not trying
Perhaps we were meant to feel honoured that we got the real Céu and not some contrived, pneumatically hyperactive act. And I was, up to a point. Because her latest album Caravana Sereia Bloom has a retro-Sixties vibe to it, I couldn't help but be reminded of some old black and white footage of Sandie Shaw in which she also did next to nothing while singing a song. And she pulled it off too. Like our Sandy, Céu's authority as a performer resides in creating the impression that she's not trying. For who but the most supremely talented or most coolly detached can get away with such behaviour?
So what of the music? Well, it's 100 percent Brazilian and yet it also embraces cumbia, trip hop, rock, funk, soul, blues and jazz. Did I miss anything? Oh yes, reggae. One of the high points of the evening was her peerless cover of the Glenmore Brown and Lloyd Robison song, "You Won't Regret It". Its blissed-out excellence (for not many can do reggae and avoid the label "cod") should be equally credited to the superb band she's worked with since 2005. Guitarist Dustan Galas deserves a particular mention, as his angular faux-clumsy bursts of art rock guitar were one of the things that added a necessary tension to proceedings. Towards the end of the concert it looked like a cover of Tony Allen's "Kindness" (which Céu dedicated to Fela Kuti) might take things up a notch by generating some Afrobeat intensity. But up-tempo just isn't Céu's thing. After a one-song encore, it seemed like the appreciative audience wanted to want more, but they'd simply not been sufficiently roused to feel compelled to demand it. So that was that.
Should a musician who specialises in nuance, texture, atmosphere and post pop recontextualising be expected to deliver a foot stomping, hand clapping party of a gig? I can only answer by saying that next time – despite an agreeable evening – I'll just stay home and listen to the records. Because making records is what Céu's really good at, to the extent that her 2009 album Vagarosa is one of my favourite Brazilian albums of the past decade, and she's clearly influencing new up and coming artists such as Tulipa. Playing live is what she has to do – what all 21st-century musicians have to do – just to make a living. But I suspect she's really not to keen on it.
Ceu sings "Cangote"
Much of the subtly of Céu's music got somewhat lost in the oxblood-red and gold cavern of KOKO
rating
Share this article