Albums of the Year 2021: Dry Cleaning - New Long Leg |

reviews, news & interviews
Albums of the Year 2021: Dry Cleaning - New Long Leg
Albums of the Year 2021: Dry Cleaning - New Long Leg
A spoken word scrapbook that veers between intimate and DGAF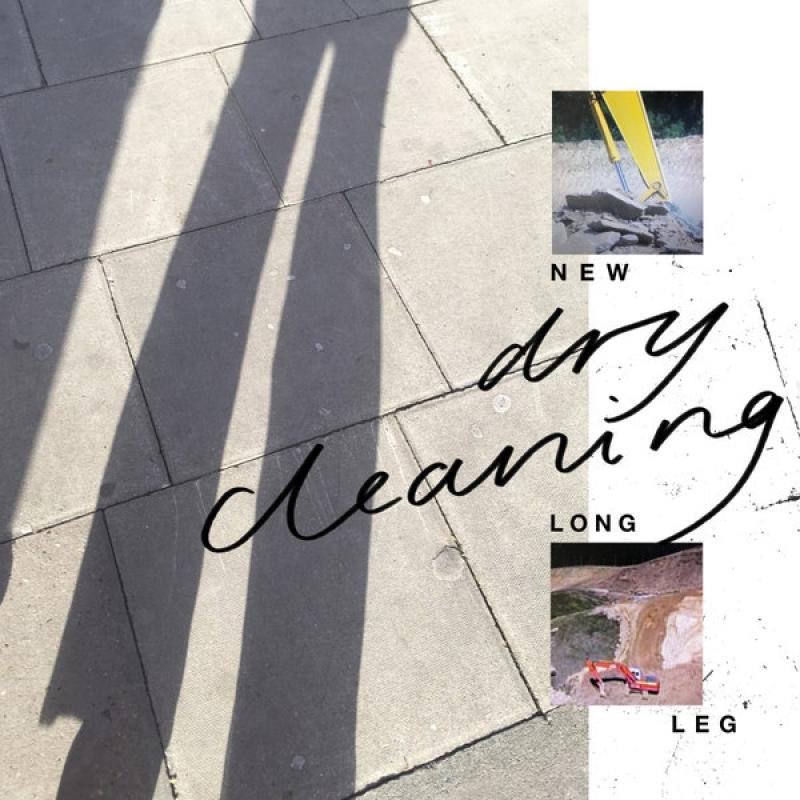 Dry Cleaning's 2021 album, New Long Leg
There's something about a search for fine detail in the music I've listened to this year, whether it's reaching to recognise the Orkney birdsong in Erland Cooper's Holm (Variations & B-Sides) or conjuring up images of the characters Arlo Parkes so vividly portrays in Collapsed in Sunbeams.
One of the best places I've found such specific lyric description is in the fascinatingly fresh spoken word of post-punk South London band Dry Cleaning, fronted by Florence Shaw. The feminist fury of punk's leading female figures Bikini Kill, Pussy Riot and Siouxsie and the Banshees have here been replaced by the deadpan voice of woman evolved beyond rage. She is up to her eyes with the bullshit, but at least she doesn't have to shout to be heard anymore.
Monologues of humdrum minutiae – sometimes meaningful sometimes totally random – layer in a dry wit and wry angst that is hilarious and chaotic. Backed by soundscapes of energetic bass, droning guitars and dub reggae, Shaw talks about the daily contretemps of over-texting, banging pasta bakes, head scabs, solutions for damp, smear test blues, cleaning the fat out the grill pan, pimples and mixed salads in Hendon.
"Scratchcard Lanyard" monotone rattles through lyrics so banal they're brilliant: "Weak arms, can't open the door, It'll be okay, I just need to be weird and hide for a bit, And eat an old sandwich from my bag." There's a withering comment on body image in the "Fat podgy, Non make-up" of "Unsmart Lady"; a relationship lookback in "Leafy" where a comment on "An exhausting walk in the horrible countryside, Tiresome swim in a pointless bit of sea, Knackering drinks with close friends" veers into the more poignant "remember when you had to take these pills" and pleasing rhythm alongside brutal juxtaposition in "Her Hippo" with the repeated line "I'm smiling constantly, And people constantly step on me."
The songs are a specific and surreal jumble sale of words that startle us with their mundane beauty and perhaps remind us to pay closer attention to what's going on around us, to notice the boring bits of the jigsaw puzzle and realise that the collective mess will at some point create a cohesive whole.
This past year has been quite a journey. We have migrated in and out of daily life, emerged wide eyed into a "new normal", re-defined the meaning of a lot of things, lost stuff, found stuff. We don't take the little things for granted any more. What I love about New Long Leg is its insistence to look for the finer detail in all that we could miss out on, and to see that there is magic everywhere – even in the most ordinary places.
Two More Essential Albums of 2021
Arlo Parkes – Collapsed in Sunbeams
Little Simz – Sometimes I Might Be Introvert
Musical Experiences of the Year
Rag 'n' Bone Man – Jazz Cafe, London
Patti Smith – Royal Albert Hall, London
Erland Cooper – St George's Church, Brighton
Track of the Year
Audiobooks – The Doll
fascinatingly fresh spoken word
rating
Share this article