Albums of the Year 2022: caroline - caroline |

reviews, news & interviews
Albums of the Year 2022: caroline - caroline
Albums of the Year 2022: caroline - caroline
caroline's Rough Trade debut arrived fully formed
Wednesday, 04 January 2023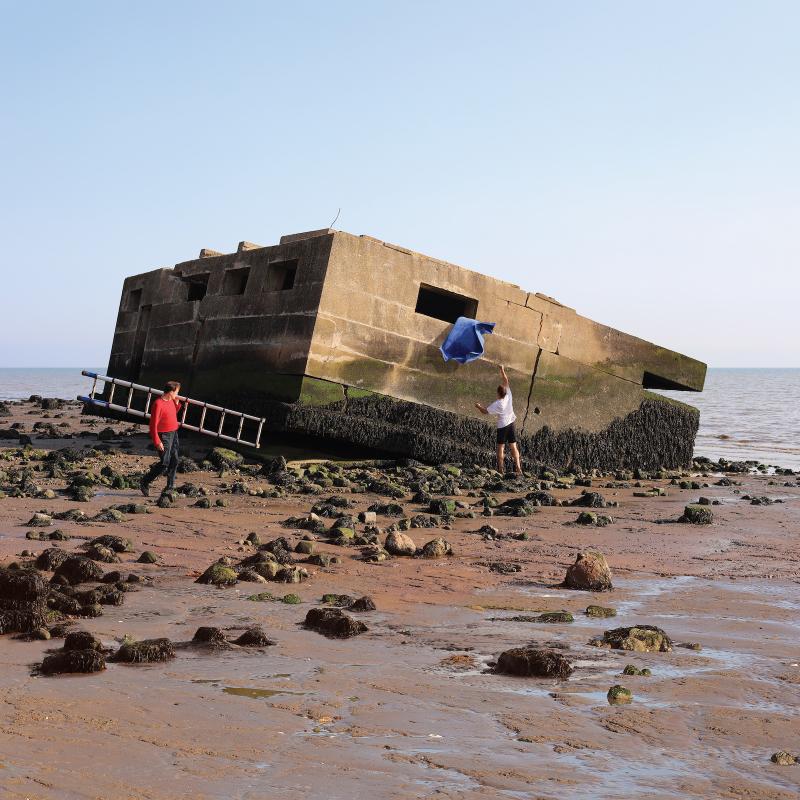 A day at the beach with caroline
Watching caroline, the experimental post-rock octet, play live is an immersive experience. The band stands elbow to elbow among the audience. Shrouded in near darkness, the music envelopes the room and everyone in it.
Or so I've heard. I've never actually seen caroline live. I missed their show in Manchester and it is my biggest regret of 2022, as their eponymous debut is my favourite album of the year. The album came out in February and its gorgeous, clattery compositions have had a hold on me ever since.
I think the beauty in caroline's music lies in how they balance their influences. The building blocks of Midwest emo, art-rock, American folk and Appalachian music are bejewelled by experimental elements like droning violins, unconventional time signatures and interludes where fingers scratch and pull on guitar strings like the avant-garde Bhutanese guitarist Tashi Dorji.
It's music guided by the philosophies of repetition, improvisation and intuition, and hearing it all happen feels electrifying. I know this all sounds rather indulgent. An eight-person experimental post-folk-rock band with multiple violins that play seven-minute improvised songs could be a recipe for disaster. But caroline is not a disaster, instead perhaps the best band in the UK right now.
Other albums which could have been my Album of the Year were Bladee and Ecco2k's ethereal joint album Crest, or even Big Thief's sprawling (and obnoxiously named) Dragon New Warm Mountain I Believe In You.
However my favourite find of the year is New York rappers Cash Cobain and Chow Lee's collaborative album 2 SLIZZY 2 SEXY. Listening to their x-rated verses over sample drill and Jersey club beats is completely mesmerising. Another gem I stumbled upon was Sent from My Telephone by Voice Actor, a 109-song, three-and-a-half-hour long album of lo-fi experiments which I highly recommend getting lost in.
Two more essential albums of 2022:
Time Wharp – Spiro World
Young Nudy – EA Monster
Musical experience of the year:
Alex G playing an acoustic set in a smoke filled Monarch Bar in Berlin in June.
Song of the year:
Ethel Cain – "House in Nebraska"
The beauty in caroline's music lies in how they balance their influences
rating
Share this article