Albums of the Year: Sia - This Is Acting |

reviews, news & interviews
Albums of the Year: Sia - This Is Acting
Albums of the Year: Sia - This Is Acting
The 2016 album that offered pieces of herself to others, came up trumps for Sia
Wednesday, 28 December 2016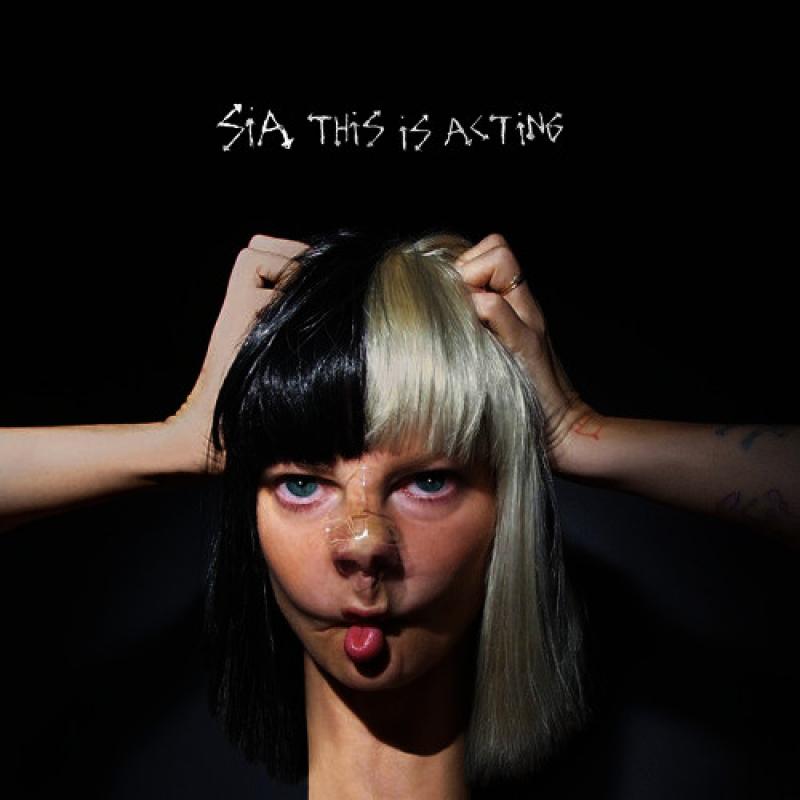 Sia - 'a staunch survivor of addiction and open voice for mental health issues'
I am an official Sia wanker. If you tell me you love "Titanium", I'll be all like "Yeah, I prefer her early work with Zero 7", and if you tell me about a major Coachella gig you saw recently, I'll tell you about when I was basically the only one in the audience at a set where she was shoved into the back corner of a dark tent at an obscure UK festival in the noughties.
I got this T-shirt before any of you, and thus she is officially my favourite and the best and therefore, my Album of the Year. This Is Acting is full of songs that were written for a whole gang of pop stars including Rihanna, Adele, Katy Perry, Beyonce, Demi Lovato and Shakira. But they were turned down, so Sia thought she'd just get on and release them herself. And the album was a huge hit.
At first listen you can hear the influence of the singers the tracks were meant for - the R&B swagger of "Cheap Thrills" smacks of Rihanna; "Move Your Body" echoes Beyonce (who also released a fabulous and personal album this year), and you can imagine Adele belting out "Bird Set Free". But on the quazillionth (some might say obsessive) listen after I've caned this album on repeat for almost an entire year, some of the songs are way more about Sia in my mind, than anyone else. "Alive", "Unstoppable" and "Reaper" are all huge life anthems that celebrate every breath you are able to take.
I love how Sia's made such success out of what could be deemed as failure - she's never been one to crawl back into a hole and lick her wounds. But as a staunch survivor of addiction and open voice for mental health issues, a lot of these tracks offer courage and inspiration for anyone who wants to feel like they're still breathing after having a "one-way ticket to a place where all the demons go, where the wind don't change and nothing in the ground will ever grow", or who wants to tell their own personal reaper "no baby, not today". I think before my next job interview I'll sing, "I'm so powerful, I don't need batteries to play, I'm so confident, yeah, I'm unstoppable today." Now there's a mantra for 2017.
Two More Essential Albums from 2016
Beyonce - Lemonade
Britney Spears - Glory
Gig of the Year
Track of the Year
Sia - Alive
She's never been one to crawl back into a hole and lick her wounds
rating
Share this article