Black Cab Sessions: music TV catches up with the net? |

reviews, news & interviews
Black Cab Sessions: music TV catches up with the net?
Black Cab Sessions: music TV catches up with the net?
A new show on Channel 4: old & new media in harmony, or too little too late?
Wednesday, 29 February 2012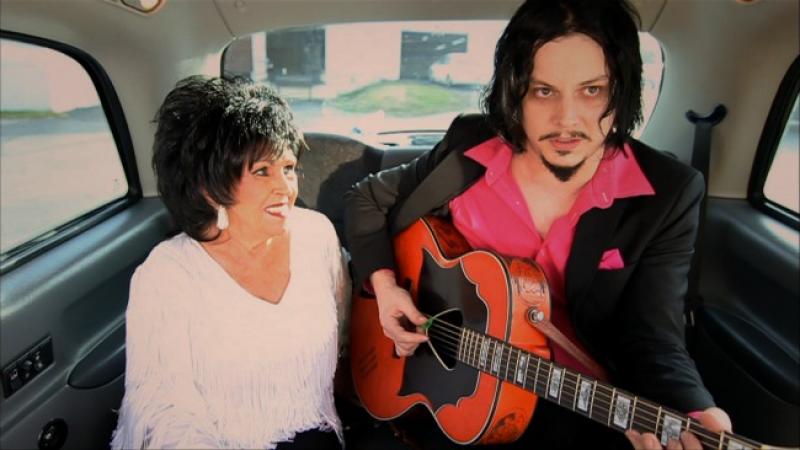 Jack White and Wanda Jackson play a Black Cab Session
Tonight on Channel 4, a new music series begins with a fantastic premise. A group of music obsessives drive around the USA in a London black cab, finding interesting musicians and recording them performing and talking in the back of the cab. Sounds a little bit like the 2008 Stephen Fry in America series, doesn't it? Well maybe, except Black Cab Sessions has been broadcast online since 2007.
Watch the Black Cab Sessions trailer:
And there's the rub. BCS has now featured hundreds of acts in various cabs, from complete unknowns to top ten-bothering popstars, from gangsta rappers to Brian Wilson; it was an internet sensation within a year of its foundation; it's now a sought-after part of the promo circuit for musicians, it passes the "elevator pitch" test so beloved of TV commissioners with flying colours... and yet it's taken this long for a TV channel to take notice.
We now live in a climate where new music on terrestrial television is completely moribund: bar festival coverage, Later With Jools Holland and X Factor are pretty much the only fixtures of mainstream music programming, and any serious coverage of the breadth of new music is shunted away into late night slots.
Meanwhile not only BCS but a host of other entrepeneurial, innovative teams are showing that music can be presented excitingly and intriguingly on screen – online. GetDarkerTV is the spiritual home of dubstep online, presenting core acts particularly from its south London suburban heartland DJing and interacting with audiences live every week. Its success has taken it from room in a Croydon industrial estate with a single camera to a proper new London studio.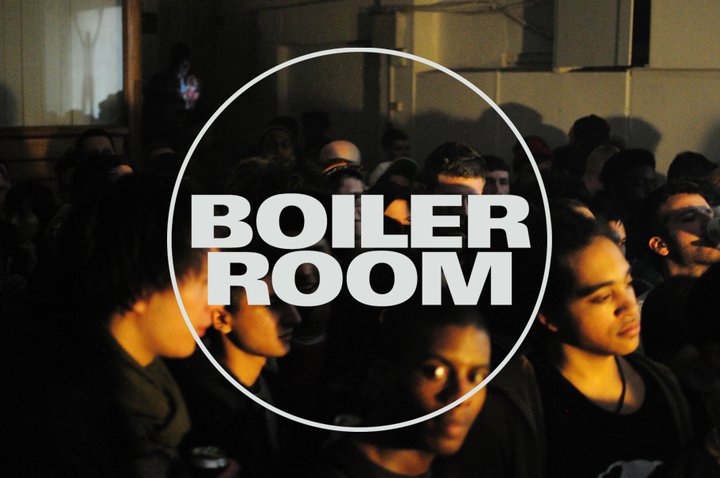 The Boiler Room sessions (pictured right) have done similarly with a more diverse spread of underground music to the point where they now broadcast performances worldwide, including from superstar DJ/producer Richie Hawtin's apartment in Berlin, and have even had Radiohead's Thom Yorke host one of their shows. The Red Bull Music Academy's archive of online lectures and interviews is now so vast as to have arguably outweighed many music magazines for factual content.
British black music in particular has benefited from internet broadcasting, with a slew of sites led by SBTV providing a showcase and archive of the scene where mainstream TV failed it and cable channels only provided a cheap-looking alternative. SBTV has been such a success that Jamal Edwards, who founded it while still in his teens, is the subject of a full feature in the current issue of the hyper mainstream Q magazine... so obviously the big TV companies should be queuing up to get him to reinvigorate their music programming, right?
We'll see. With the brilliant Black Cab Sessions tucked away at 12.10am, I'm not holding my breath for them to take a risk on any more of the new breed of internet inspirations.
We now live in a climate where new music on terrestrial television is completely moribund
Explore topics
Share this article