CD: Camilla George Quartet - Isang |

reviews, news & interviews
CD: Camilla George Quartet - Isang
CD: Camilla George Quartet - Isang
Alto saxist's debut offers a striking voyage of discovery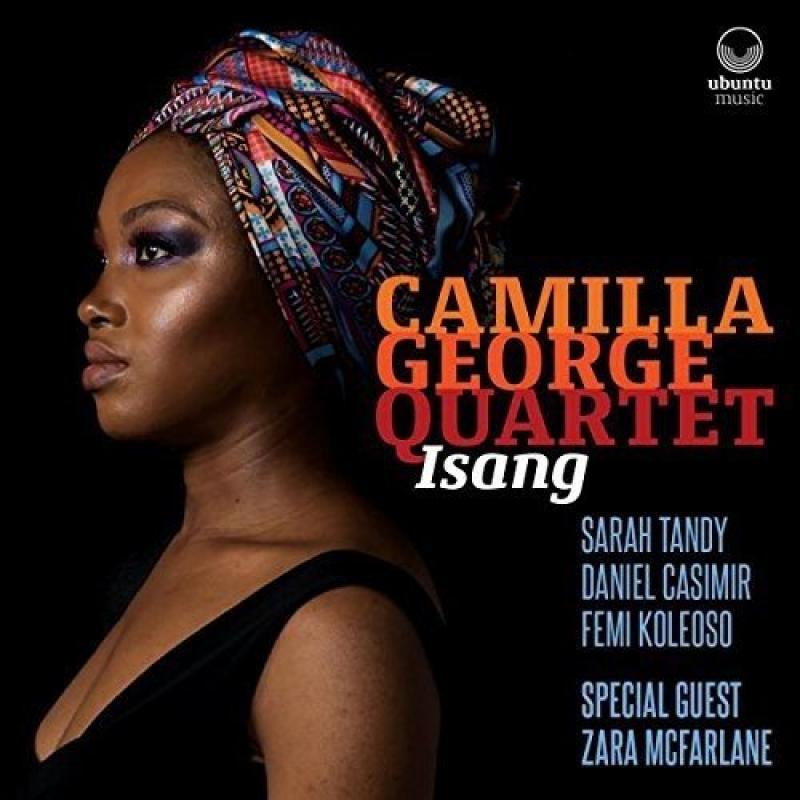 Fusing jazz, highlife, afrobeat, calypso and more: Camilla George
Through her work with Tomorrow's Warriors and the Nu Civilisation Orchestra and, more recently, Jazz Jamaica, alto saxist Camilla George has been an integral part of the UK jazz scene for over a decade. Apart from its melodic fecundity, subtle arrangements and the impressive way in which it fuses jazz, highlife, afrobeat, calypso and more into a meaningful whole, what makes this debut album stand out is the sense that George has been quietly honing not only her own sound but also that of her estimable quartet.
George's journey of self-discovery, from her African and Caribbean roots to her immersion in the jazz tradition, is encapsulated in the album's title, Isang, an Efik/Ibibio word – the language of southeastern Nigeria where she was born – meaning 'voyage'. A bracing modal workout, album opener "Mami Wata" is a hymn to the water spirit celebrated throughout much of Africa and the African diaspora. From the outset, pianist Sarah Tandy, bassist Daniel Casimir and drummer Femi Koleoso – rising stars all – display complete rapport with the music.
Based on one of George's favourite standards, "It's Only A Paper Moon", here given a distinctive calypso twist, "Lunacity" offers a showcase for some fine soloing with George leading the way, followed by energising contributions from Tandy and Casimir. Dedicated to her father, a major influence on her musical journey, the album reaches its high-water mark with the affecting ballad "Song For Reds", while the stripped down quality of the title track, a trio setting of sax, bass and drums, delivers an understated joyousness.
George's long-standing friend, vocalist Zara McFarlane, guests on one of only two non-originals, Kenny Garrett's "Ms. Baja", contributing a beguiling, wordless vocalise. Starting life as the title track of a 1948 film noir, the quartet's fine interpretation of the standard "The Night Has a Thousand Eyes" contains echoes of Coltrane's treatment, before the sleek electric groove of "Mami Wata Returns/Usoro" brings this striking debut to a close.
Dedicated to her father, a major influence on her musical journey, the album reaches its high-water mark with the affecting ballad 'Song For Reds'
rating
Share this article