CD: Carolina Chocolate Drops - Leaving Eden |

reviews, news & interviews
CD: Carolina Chocolate Drops - Leaving Eden
CD: Carolina Chocolate Drops - Leaving Eden
Old time string band deliver another dose of southern sweetness
Saturday, 25 February 2012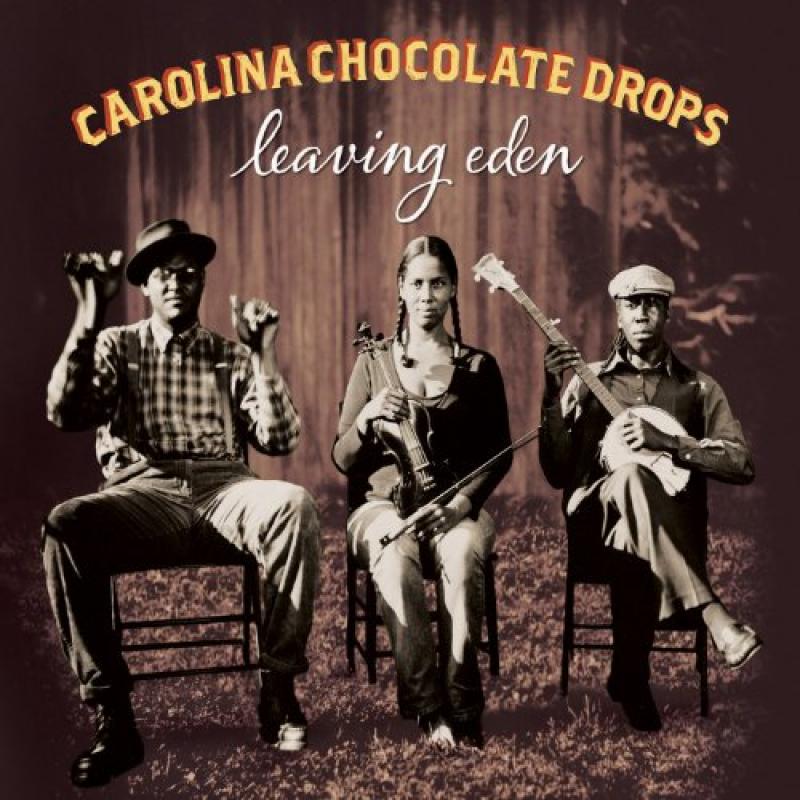 Old-time string players with 21st-century attitude
The fourth album by Carolina Chocolate Drops, the old-time string and jug band with 21st-century attitude, fizzes with their characteristic energy. They're essentially a live band, great communicators and purveyors of a musical style that was designed to brighten the evenings of hard-working mountain people in the Piedmont region of the Appalachians.
The upfront quality of Buddy Miller's production and the contagious joy the musicians bring to their singing and playing goes a long way towards transcending the limitations of the studio.
The Carolina Chocolate Drops learned much of their repertoire from the great black fiddler Joe Thompson, whose repertoire included many of the tunes that white string players played, sometimes at the same dances. The album opens with a rousing dance tune "Riro's House" which brightly sets the album's celebratory tone. This is music steeped in the tuneful rounds of Celtic dance music, but tinged with the melisma of African singing, a subtle swing in the movement of the bow and the rhythmic syncopation that takes those old reels to another plane.
Rihannon Giddens's lusty singing dominates the album, and there is plenty of Dom Flemons's breath-taking bones. Some of the faster tunes are beefed up with a beatbox or cajon, an instrument that produces all the sounds of a drum kit but in a simpler and more exhilarating mode. On "Boodle-De-Bum-Bum", the Chocolate Drops switch seamlessly to jug-band blues, delivering the classic salacious double-entendre of the genre, along with the filigree decoration of the mandolin and the faintly scatalogical bass line of the jug. "Country Girl" is a tour de force of creative fusion, with touches of Scots-Irish mouth music stirred up with hints of scat and good ole vinyl scratching. Giddens closes with a heart-rending a capella version of "Pretty Bird", a fitting end to a mighty feel-good album characterised by a welcome variety of moods and some outstanding performances.
A feel-good album characterised by a welcome variety of moods and some outstanding performances
rating
Share this article