CD: David Guetta - Listen |

reviews, news & interviews
CD: David Guetta - Listen
CD: David Guetta - Listen
French producer Guetta boasts another star-studded line-up, but can he do mature without the cheese?
Saturday, 22 November 2014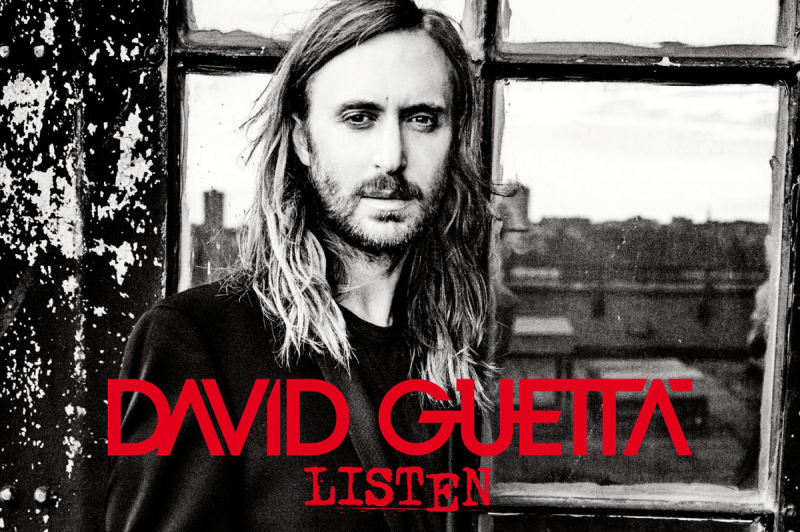 David Guetta's new album features Emeli Sande, Nicki Minaj and Sam Martin among its cast list
I'm not sure exactly how much it costs to rent out Abbey Road's Studio 2, the room in which the Beatles recorded all their good stuff; the studio where, now, the "Lady Madonna" piano is shoved to one side to make way, but I'm guessing it's lots. I, along with 30 or so other people, am here to listen to Listen, David Guetta's fourth album. Judging by the venue, the opulent decor and the free bar, it's one that, I suspect, he really wants us to like.
David arrives and is, in equal parts, funny, polite and engaging. He starts by introducing "What I Did For Love", a collaboration with Emeli Sandé. It hints at a continuation of the departure suggested by the sassy, bass-heavy hook of "Dangerous". Some might describe it as a more mature sound, though I'm not entirely convinced that swapping the processed synth stabs for a piano necessarily counts as "mature", certainly not in a "kids and mortgage" sense anyway – possibly "renting together and thinking of getting a cat".
In contrast, "Bang My Head", featuring Sia, feels a crowded and jolting return to more familiar territory – like someone crashing their car after being distracted by a glimpse of their old house. "Hey Mama", Guetta's collaboration with Afrojack and Nicki Minaj bounces off the walls with the energy of a supercollider and is sure to sell a gazillion, but the lyrics… Oh sweet Jesus, the lyrics: "Yes I do the cooking. Yes I do the cleaning. Yes I keep the nana real sweet for your eating. Yes you be the boss, Yes I be respecting…" Well, a girl's gotta have a dream, hasn't she?
If accusations of everyday sexism forced space scientist Dr Matt Taylor to apologise for wearing an off-colour shirt, this song should be taken out and summarily shot. Plus, in the canon of sexual metaphors, "nana" is worryingly ambiguous – my children's nana is in her late 70s.
The reggae-infused "No Money No Love", featuring Ms Dynamite and Elliphant is half a good pop song, though the sudden arrival of the hyperactive chorus lends the track the feel of a cut-and-shut – and this is the theme for much of what is to follow. Title track "Listen", the vocal for which is provided by John Legend, is similarly schizophrenic, as was summer's number one hit "Lovers on the Sun", which also features on the album.
In short, there's some perfectly good pop production on show here, but it's overshadowed by the desire to weld the ill-fitting trademark builds, compressed kicks and swarming synths on to everything in sight. It's understandable, since these have become the pop music memes of the 21st century, and I have no desire to slate Guetta for making cheesy, accessible tunes that go down a storm with kids and TV montage editors alike. That's just having a go at custard for not being ice-cream. He's not supposed to be pushing boundaries, he's supposed to be shifting units – this is, after all, pop music. Fans will love it, others will wince. The audience – just like the songs – will remain split.
Overleaf: Watch the video for "Dangerous"