CD: The Gaslight Anthem - Get Hurt |

reviews, news & interviews
CD: The Gaslight Anthem - Get Hurt
CD: The Gaslight Anthem - Get Hurt
Blue-collar rockers channel heartbreak on fifth album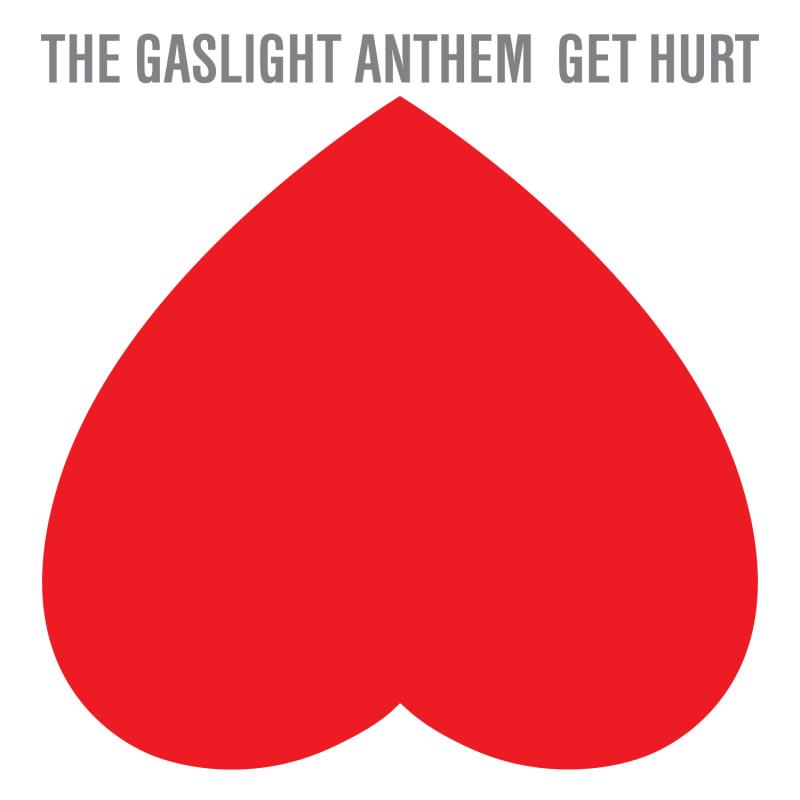 Get Hurt: it's not subtle, even by the Gaslight Anthem's standards
It's been that long since the Gaslight Anthem could be called a punk band with any sort of seriousness that a good half of the crowd at their last round of UK shows would have balked at the notion. But it leaves the critic/fan with something of a dilemma: how to marry a continued love of the band with a loathing for the Killer Kings of Leon-style stadium rockers that recent releases have drawn comparisons to?
The answer comes in those throwaway lines of frontman Brian Fallon; the sort that written down look like the worst sort of rock 'n' roll cliché but which, combined with just the right chords, sound like gospel.
I've been obsessed with that line about getting called the Great Depression by your friends; and the ex-love who will "always be a soft spot in my cardiac arrest". In a recent interview, Fallon joked that he had banned much of the blue-collar imagery that had earned him the epithet of heir to Springsteen he had grown to despise: no more songs about Maria, no more songs about radios. The truth is it's hard to encapsulate the same sepia-tinted American dream once, to put it bluntly, shit gets real: the Fallon of these songs sounds worn out, picking himself up from his recent divorce from his wife of 10 years and taking his influences from the same raw, broken place that his 2011 Horrible Crowes side project emerged from.
It won't please those looking for another '59 Sound, but at least it sets its intentions out from the start: opening track "Stay Vicious" begins with a heavy, sludgy riff and feedback-muddied vocals and carries on through lyrics that plumb the depths of medicated depression. There are melodic bright spots: "1,000 Years" is as catchy as it gets, even as it chronicles a disintegrating relationship; and "Helter Skeleton" is almost cinematic in its scope. With its introspective title track, curious spoken-word interlude on "Underneath the Ground" and stripped-back "Break Your Heart" it's not the most coherent thing the band have ever released, but it's certainly one of the most honest.
Overleaf: watch the "Rollin and Tumblin" video
Combined with just the right chords, those throwaway lines sound like gospel
rating
Share this article