CD: Josh Ritter - Gathering |

reviews, news & interviews
CD: Josh Ritter - Gathering
CD: Josh Ritter - Gathering
Perfectly paced ninth album demonstrates writer and performer's breadth of talent
Monday, 18 September 2017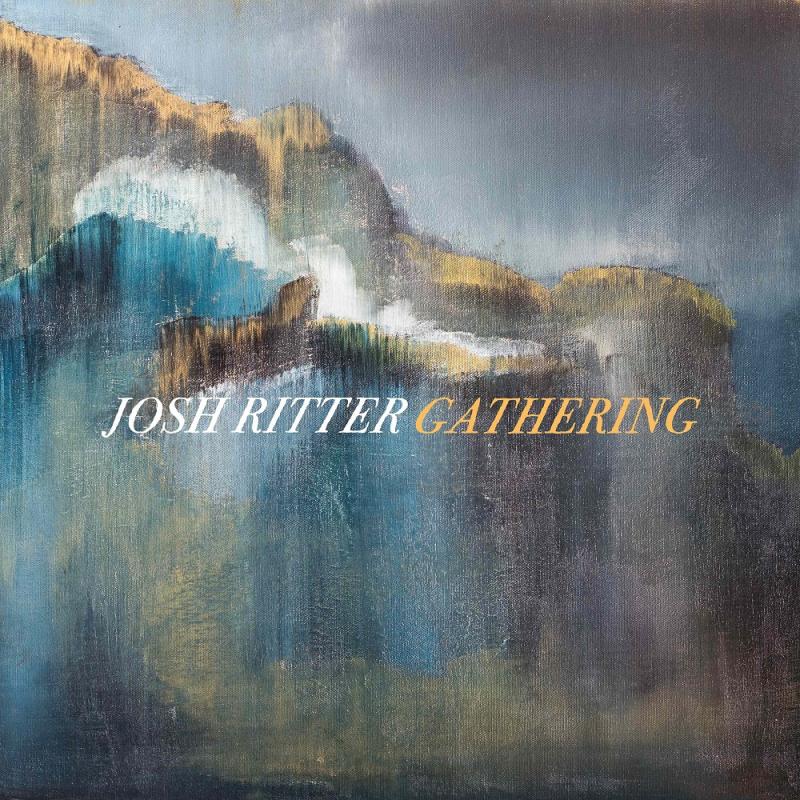 Josh Ritter's Gathering. Album artwork artist's own
Recorded in Rhinebeck, upstate New York, the ninth album in Josh Ritter's 18-year career strikes many moods, from the manic to the contemplative. It is, he has said, a record of storms, internal and external; of the darkness before a summer storm, "the smell of gathering electricity in the atmosphere" – literally and metaphorically. The cover artwork – he is an accomplished painter – is suitably evocative.
Ritter has talked of his wish to escape "the shadow of my earlier self, my earlier work", and of the discovery of "an exciting sense of dissatisfaction" – a curious phrase, perhaps, but one suggesting a man at his happiest when searching and seeking, whether for truth or new experience.
Gathering is a perfectly paced album that demonstrates the breadth of Ritter's talent as both writer and performer. Like Dylan, he can be both pawky and profound, raucous and tender, whimsical and wise. The collection opens a cappella, with "Shaker Love Song", and two thirds of the way through the instrumental "Interlude" acts like a palate-cleansing sorbet midway through a rich banquet.
There's an infectious energy to up-tempo numbers such as "Showboat" (the single), "Oh Lord (Part 3)" and "Cry Softly", whose narrators have much in common. Ritter is obviously having fun. But what gets quickly under the skin are the slow thoughtful numbers. Bob Weir of the Grateful Dead (the two men collaborated on Blue Mountain) adds exquisite, soulful harmonies to "When Will I Be Changed", a prayer for salvation and a plea for "a signpost to the road home" on which organ and brass transport us briefly to a revival meeting. "Strangers", which closes the album, could have come from Willie Nelson's pen – and in the mind's ear you can hear Patsy Cline singing it.
Gathering's highpoint is "Myrna Loy". The abstract piano figurations which curl above and around Ritter's double-tracked vocals and acoustic guitar are ethereal and echoey, evoking a once-grand picture house and the actress who "came out of Montana with the wolf cub at your heels and a snow-white rabbit huddled in your arms". Spine-tingling.
Like Dylan, Ritter can be both pawky and profound, raucous and tender, whimsical and wise
rating
Explore topics
Share this article