CD: McCormack and Yarde - Places and Other Spaces |

reviews, news & interviews
CD: McCormack and Yarde - Places and Other Spaces
CD: McCormack and Yarde - Places and Other Spaces
A powerful marriage of brilliant musicianship and composition of the first rank
Monday, 26 September 2011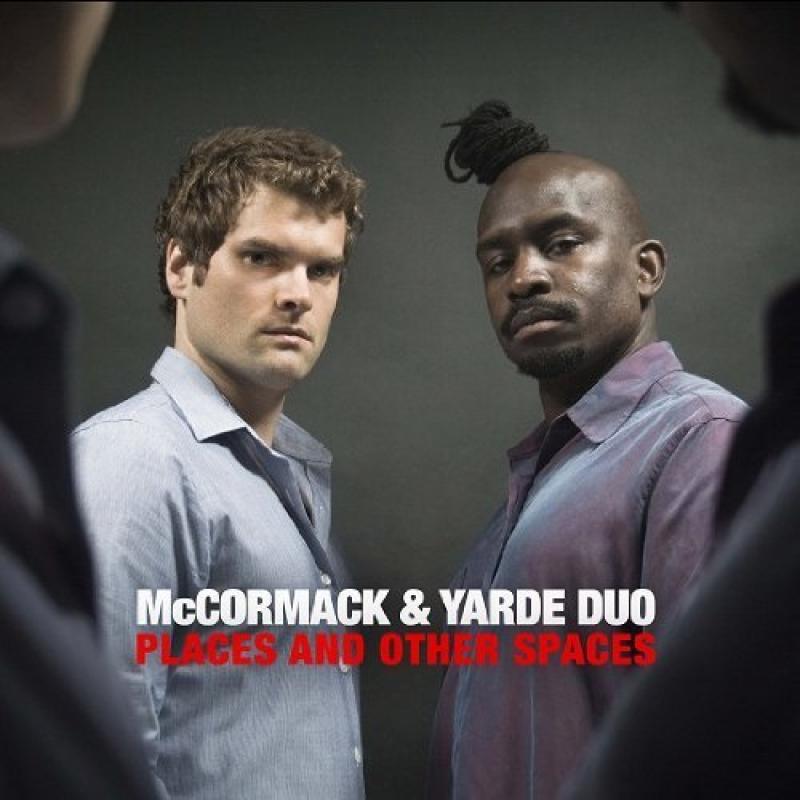 Another distinguished addition to the Edition Records catalogue: McCormack and Yarde
This Edition Records debut from pianist Andrew McCormack and saxophonist Jason Yarde is a powerful marriage of brilliant musicianship and composition of the first rank. While this is only their second release in the duo format, a follow-up to the 2009 album My Duo, their attention to the smallest detail of phrasing and dynamic has been steadily honed since the days of playing together in seminal groups J-Life and Tomorrow's Warriors, dating back to the 1990s.
The new album ranges from the rolling, Jarrettesque vamp of album opener "D-Town" to the duo's elaborate unpacking of "Embraceable You", their sole nod to the Great American Songbook and a reading that unerringly captures the quiddity of Gershwin's music. The core of melancholy that runs through McCormack's playing in "Spanish Princess" possesses an almost Schubertian intensity - the moment when Yarde leaps up an octave at the reprise of the principal melody is one of the album's most transporting moments – while Yarde's melismatic flourishes in "Dark Too Bright" and wailing multiphonics in "The Spaces Before" (a brief solo vehicle) highlight his limitless improvisational freedom. Set up by a dancing, syncopated block chord riff in the piano, the album's centrepiece "Hill Walking on the Tynerside" is a ten-minute tour de force of rhythmic interplay and harmonic surprise.
There are some very fine piano and sax duos working within jazz at the moment – two which immediately spring to mind are Branford Marsalis and Joey Calderazzo, and Josh Redman and Brad Mehldau. McCormack and Yarde's subtle and refined musical world more than holds its own in this company. Places and Other Spaces is also enhanced by one of the most natural-sounding recordings of any Edition Records release I've heard. Another distinguished addition to the label's many-splendoured catalogue, this is a recording that commands attention.
Watch a short film about the McCormack/Yarde duo

The album's centrepiece is a ten-minute tour de force of rhythmic interplay and harmonic surprise
rating
Explore topics
Share this article