CD: Oh Sees - Smote Reverser |

reviews, news & interviews
CD: Oh Sees - Smote Reverser
CD: Oh Sees - Smote Reverser
Prog excellence that walks the line between mastery and excess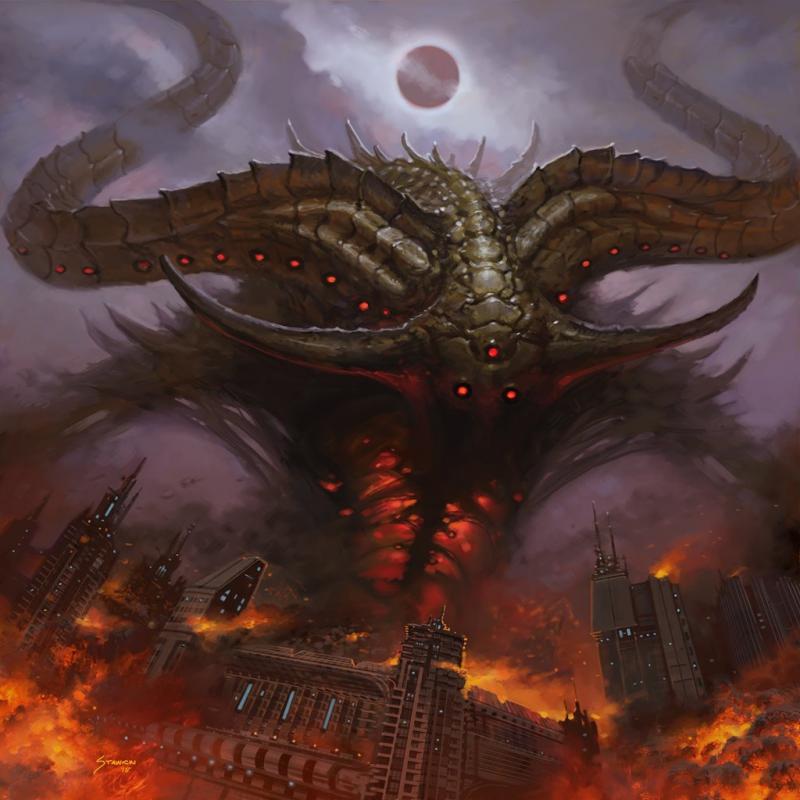 Armageddon never sounded so fun
Oh Sees have been perennial festival favourites for over 15 years now, releasing 21 albums under seven different band names. The change of name usually indicates a new direction, with previous records ranging from alt Americana (OCS) to lo-fi garage (Thee Oh Sees).
2016's
Orc
christened the band's latest moniker Oh Sees, and after a brief diversion last year, they're back with more explorations into post-
rock
riffs and rhythms.
Smote Reverser's cover immediately draws to mind the melodramatic imagery of metal: a Lovecraftian leviathan tears down on a burning futuristic city. Indeed, the lyrics may talk of deadly hordes and impending destruction, but there's a knowing wink in its execution. Musically they're sitting much closer to 70s prog and glam, utilising modern recording technology to not so much improve the sound as push distortion into new dimensions.
This is what happens when talented musicians with varied tastes write music that's most fun to play (and to listen to). Everything's to excess, from the extended musical wigouts to the impenetrable song titles: "Moon Bog", "Abysmal Urn", "Sentient Oona" et al. Subtlety is boring; this is an album that sets out to defeat you.
It's hard to resist: "Enrique El Cabrador" pushes bass gain to the limit, providing a driving riff that conducts a jam between Black Sabbath and Deep Purple, while "Overthrown" threatens to tear your speakers to shreds if your ears don't give way first. There's hints of irresistible melodies spread across the looming apocalypse, with "C" offering a listening experience akin to walking into a club with Marc Bolan by your side.
Oh Sees' musicianship is more adventurous than their contemporaries, such as Ty Segall or King Gizzard and the Lizard Wizard: all syncopated rhythms and impossible riffs that only occasionally slip into indulgence. The appropriately titled, "Moon Bog" gets bogged down about two thirds of the way through, while "Anthemic Aggressor" is one long guitar and synth battle that feels every second of its 12 minutes. Still, this is music designed for two situations: the sweaty pit of a festival, or psychedelic journeys in in the confides of your house.
This album won't be for those who value traditional song structure, but then it may not be for fans of first wave prog either. It is by its nature knowingly revivalist, and as shown by the band's enormous and varied output, not their "one sound". However, it is perhaps the most technically-complex silly fun available, and the perfect opportunity to lose your mind for an hour.