CD: Richard Fairhurst & John Taylor – Duets |

reviews, news & interviews
CD: Richard Fairhurst & John Taylor – Duets
CD: Richard Fairhurst & John Taylor – Duets
Collection of originals and adaptations bears witness to Taylor's understated brilliance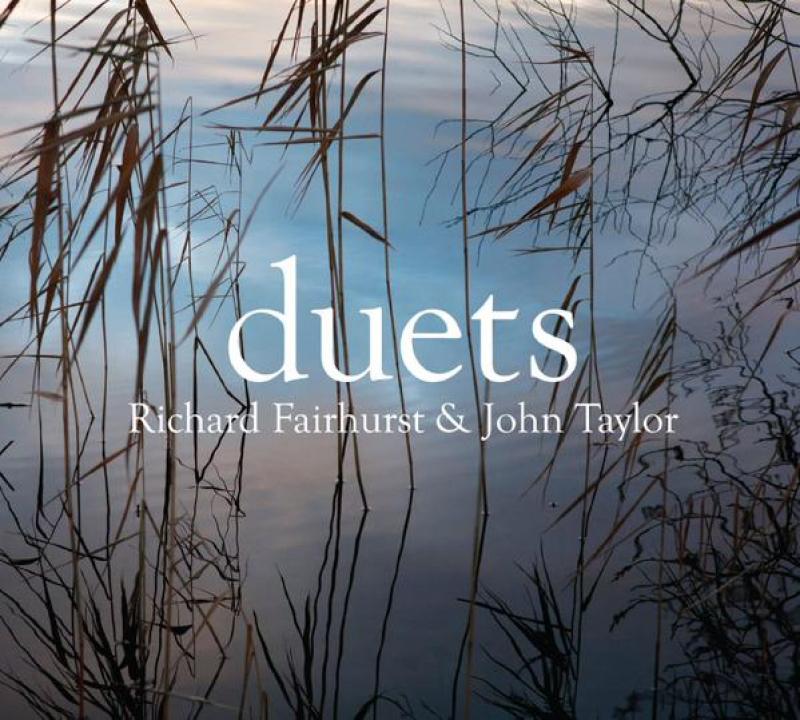 With the sad news of John Taylor's sudden death at the age of 72 following a heart attack during a performance at the Saveurs Festival (France) earlier this month, this delightful and intimate but low-key release acquires unexpected lapidary weight. Taylor, an undisputed and much admired, though self-taught, master of contemporary jazz piano, made his name in London in the late 1960s collaborating with both mainstream (John Dankworth and Cleo Laine) and avant-garde (Kenny Wheeler and Norma Winstone, with whom he formed the influential Azimuth trio). He saw his fortunes follow that of the scene, with a higher profile in continental Europe - where he had a prestigious teaching appointment at Cologne - than in the UK.
Though he has released highly acclaimed solo works, he's best known for his collaborations, where his generous and unselfconscious engagement with other musicians comes to the fore. The pieces collected here are about a third originals, a third adaptations of Bill Evans, and a couple of pieces by respected former collaborators Kenny Wheeler and Pete Saberton. The intention was that the duo sound be as seamless as possible, in which they have succeeded with remarkable success. Their approach is sufficiently spare and restrained to avoid the sound of fistfuls of notes, and the mutual understanding between the two is so good that the flow from one musician to the other is virtually seamless.
Taylor was known for the flowing delicacy of his lines, and the elegance of his harmonies, both of which are beautifully displayed here. Immediately apparent, too, is the depth of musical knowledge woven so subtly into the fragments of melody: a touch of Debussy here, Evans there, with Wheeler, Bartok, and more circling beneath the surface. The pieces vary substantially in mood and technique, but in each one, Taylor's musical intelligence and far-sightedness are imbued, translucent, nurturing, passionate.
Immediately apparent, too, is the depth of musical knowledge woven so subtly into the fragments of melody
rating
Share this article