CD: Xaos - Chaos |

reviews, news & interviews
CD: Xaos - Chaos
CD: Xaos - Chaos
Masterful blend of ancient and modern Greek sounds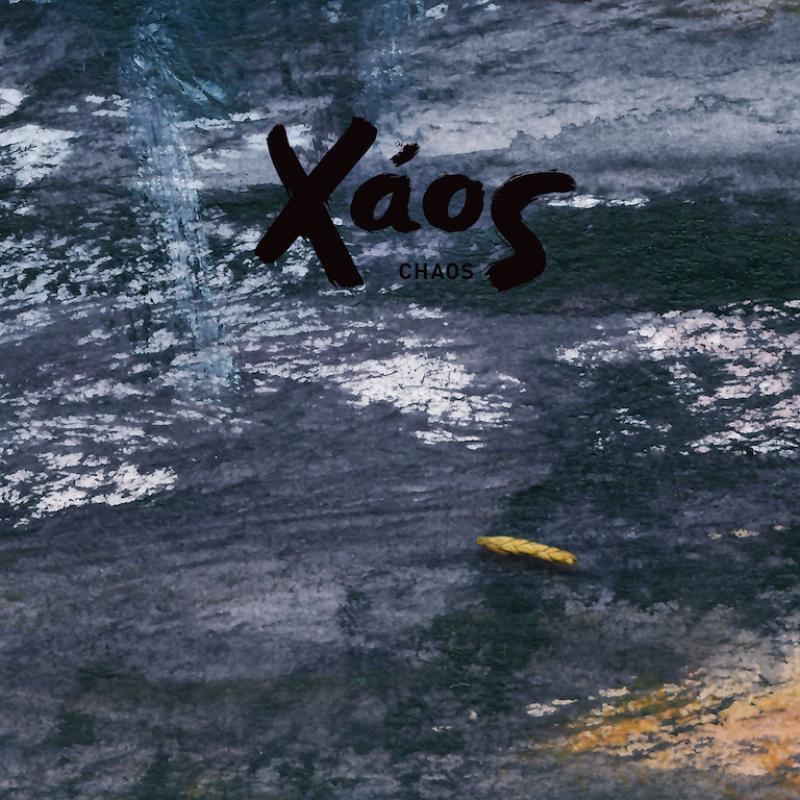 Xaos - the birth of the universe
The Xaos project arises out of a lineage that goes back to the early days of the world music phenomenon, at the start of the 1980s, when Jon Hassell spoke of "Fourth World" sounds, and David Byrne and Brian Eno extended the compositional palette with their groundbreaking transcultural explorations on "My Life with A Bush of Ghosts". There is a kinship between the exploration of new musical frontiers and the rediscovery of ancient traditions.
The album has been lovingly created by two members of the Greek diaspora: Dubulah – known for his work with Transglobal Underground and Natacha Atlas – and composer and painter Ahetas. Their album, perhaps not surprisingly, reflects their common interest in trance and journeys into inner space, as well as the painting of musical pictures.This is a sublimely visual album in which the space between and within tones play a crucial role, but also a very dramatic one, as if it were the soundtrack of an imagined movie or a blood-soaked Greek tragedy.
The project gathers together a number of traditional Greek instruments, all of them played by accomplished musicians: the mournful curlicues of the Pontic lyra; the rawness of the kaval; a flute favoured by mountain shepherds; the cascading delicacy of the kanun; the haunting breath of the nay flute; the melismatic tone-bending of the clarinet. These are seamlessly combined with electronic sounds, peels of microtonally tuned keyboard and subtle interventions from the fretless guitar and a range of percussion instruments.
Most of the traditional instruments featured here were originally designed to lure the mind beyond the constraints of the everyday, to speak the language of the ancient divinities and open the listener to the apprehension of forces that make the world alive and are mirrored in the human heart. The tools of modern electronic music have often been used to produce vapid New Age mood-music. Xaos bring to their machines a subtlety and sophistication that steers clear of sugary sentimentality or cheap ambient effects and offers instead a perfect mirror to the soul science embodied in the traditional instruments.
At the heart of this unique and beguiling musical adventure, there is a devotion to the microtone – what the Indian masters call the sruti – that sliding space between tempered tones that allows for the emergence of the intemperate, the experience of transcendence. This is a tool which Dubulah, Ahetas and their brilliant collaborators work to perfection. Purists might find the presence of ancient instruments in an electronic context sacrilegious, but there is purity too in capturing the essence of the original and making it in some way new. These guys mean business when it comes to enabling the inner voyage that connects us to the infinite and the eternal.
This is a sublimely visual album in which the space between and within tones play a crucial role
rating
Share this article