Chris Cornell / Fantastic Negrito, Royal Albert Hall |

reviews, news & interviews
Chris Cornell / Fantastic Negrito, Royal Albert Hall
Chris Cornell / Fantastic Negrito, Royal Albert Hall
Unusually potent programme pairs smooth romance and political protest
Chris Cornell: the voice has aged beautifully
Bold programming always deserves credit. Last night's Royal Albert Hall audience enjoyed an unusually piquant blend, as grunge-rocker turned soloist Chris Cornell on his Higher Truth album tour was paired with upstart bluesman Fantastic Negrito, known to his mum as Xavier Dphepaulezz, a spicier and more political performer who has invested the growling spirituality of old-time blues with an edge of punky protest.
Cornell is a grizzled old-timer, but he wears the years lightly. He spent the 1990s fronting grunge pioneers Soundgarden, followed by a solo career now five albums old. By common consent he went through a barren patch in the noughties about the time of Scream with a couple of over-arranged releases, but has now stripped back the fussy orchestration to give space for his voice to take centre stage.
His outstanding strength is a wonderful delivery with a range that stretches effortlessly across the best part of four octaves, and a timbre that's a delicious combination of grit and romance, like a sunset over an industrial landscape. The covers were well chosen, too, starting with a seductive rendition of Prince's "Nothing Compares To You". He made a convincing Bob Dylan, in a cover of "The Times They Are a-Changin'" that sparkled with cheeky mimicry, and gave U2's "One" some useful vocal charisma.
The lyrics, on the other hand, were rather less memorable: Cornell's imagery doesn't extend much beyond flowing rivers or floods of tears, and few songs have a personal context, so a haze of emotional blandness hangs over some songs. His delivery, while extremely beautiful, has little edge or bite. The audience would have been best advised to take full advantage of the interval bar after Fantastic Negrito's opening set, to be in a mood of rosy generosity, and enjoy the sound, without dwelling too long on the words. By the time he came to reprise his James Bond repertoire, with "You Know My Name", featured in Casino Royale, they were buzzing with such delight he could have sung from the Yellow Pages. It might have improved the lyrics, but when you sound as good as this, they hardly seem to matter.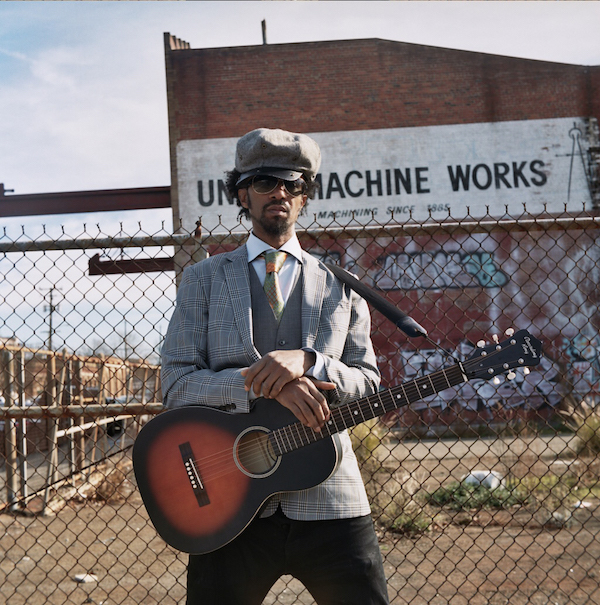 Fantastic Negrito (pictured right) offered a mirror-image performance: where Cornell was a smoothly beautiful, Negrito was spiky and raw, and where Cornell traded in generalised yearning, Negrito offered anger, protest and a lot of autobiography. His voice has character rather than finesse, and after a bad car crash his right hand (he calls it the claw) has limited movement, so his guitar-playing, too, is memorable for its character and attitude more than sheer virtuosity. As an act, it was urgent and visceral.
His forthcoming album The Last Days of Oakland, from which several songs were taken, is about the end of the community where he grew up, which is taken away from its roots by inequality and greed. The song "Working Poor", with its refrain "I keep on knocking but I can't get in", has both mesmeric power and focused political anger, while "Rant Rushmore" – a reference to Mount Rushmore National Memorial and its sculptured presidents – is even more explicit.
Negrito is of Somalian Muslim heritage, but ran away at the age of 12 and grew up in 1990s California, surrounded by R&B and gangsta rap. He discovered the blues after a disastrous spell as a major label artist followed by a period of withdrawal from music entirely, then what he calls his third life, or "birth of Negrito", when he found his independent, protesting voice in the idiom of blues he'd heard relatives play. The mournful hum, rising up the spine to a howl of melancholy rage, with which he begins songs such as "An Honest Man" evokes some of the earliest blues recordings, while the righteous political anger brings us bang up to date. Compelling.