Christine Tobin and Liam Noble, Lauderdale House |

reviews, news & interviews
Christine Tobin and Liam Noble, Lauderdale House
Christine Tobin and Liam Noble, Lauderdale House
Irish jazz vocalist unveils her stunning tribute to Carole King's Tapestry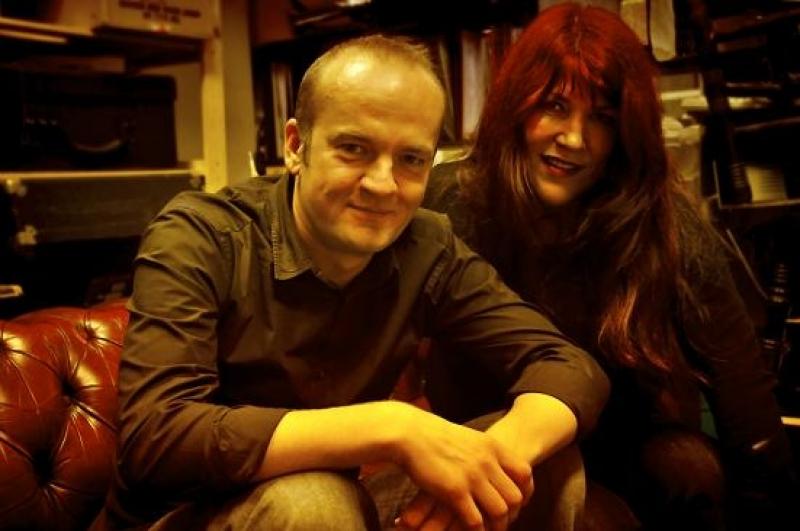 Shining a new light on cherished classics: pianist Liam Noble and vocalist Christine Tobin
A bad cover version can be a dangerous thing. Imagine, for example, that your first encounter with the brilliant Gershwins was Kiri Te Kanawa's egregious Kiri Sings Gershwin. This, potentially, could be so distressing that it might put you off George and Ira for life. In fact, it could put you off music for life. Rather than "(Sittin' On) The Dock of the Bay", Michael Bolton's typically understated take makes you want to throw yourself in.
And then there's Sting's John Dowland tribute,
Songs from the Labyrinth
. This was released over two years ago, so there's a possibility that Dowland has now stopped spinning in his grave. But I doubt it.
The euphoric flipside, of course, is when an artist shines brilliant new light on a cherished classic. Or, in the case of Christine Tobin and Liam Noble, classics. In the congenial setting of Lauderdale House - this was the closest you'll get to having Christine sing in your living room - the duo unveiled their stunning new album Tapestry Unravelled. A tribute to Carole King's award-winning magnum opus, many of the album's songs - "Will You Still Love Me Tomorrow", "You've Got A Friend" - have long since been absorbed into the white noise of our thoughts. But by stripping away Tapestry's broad textural palette to leave just voice and piano, Tobin and Noble uncover an entirely new sense of space, intimacy and poetic power.
Hearing the duo's delicately spun versions of "Home Again", "Way Over Yonder" and the title track performed with such candour made you appreciate anew the perfectly crafted beauty of King's songs. "So Far Away" was especially moving, not least for Noble's captivating solo, an extended reverie which seemed to chart unknown depths of lonesomeness. By contrast, his one solo vehicle of the evening, a radical reworking of "Smackwater Jack", was a seething mass of polyrhythms and pounding bass ostinatos that was a world away from the chugging bass and drums of the original. The singer's self-penned "Just Your Friend" in the first set, and Milton Nascimento's "Ponta de Areia" in the second, offered respite (not that any was needed) from the all-King programme.
More important than any textural detail, rhythmic sleight of hand or harmonic detour, was Tobin's spine-tingling voice. Coupling a magnificently rich timbre with an intense depth of feeling, the singer eloquently captured both the sadness and joy of these timeless songs, imbuing them with an even greater expressive warmth and luminosity.
Officially released on 28 June, Tapestry Unravelled deserves the widest possible audience.
Watch Christine Tobin and Liam Noble perform "So Far Away"

More important than any textural detail, rhythmic sleight of hand or harmonic detour, was Tobin's spine-tingling voice
Share this article