Flying Lotus & Infinity at ICA |

reviews, news & interviews
Flying Lotus & Infinity at ICA
Flying Lotus & Infinity at ICA
Can the electronic hip-hop psychedelicist deliver with a live band?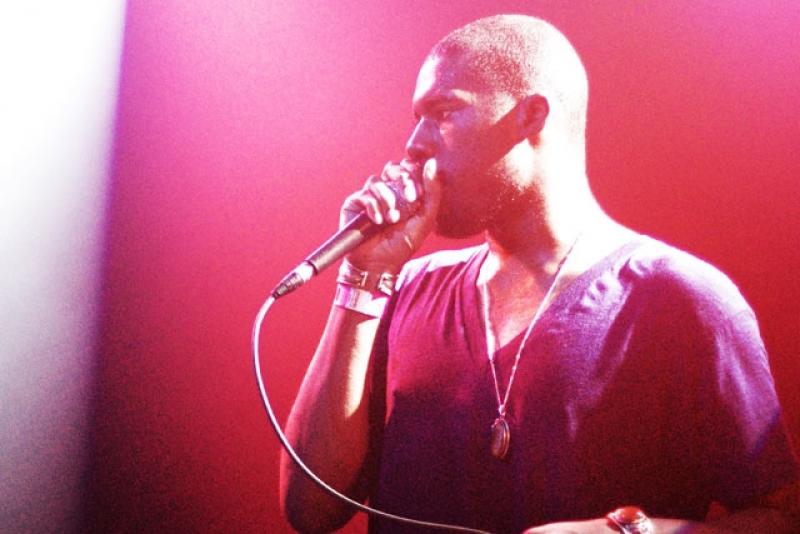 Steven Ellison in a rare moment away from his electronic boxes
Steven Ellison is one of the most fascinating figures in modern music. Son of Motown songwriter Marylin McLeod and nephew to Alice Coltrane, he's inspired in equal part by his own musical heritage, the slow-and-low hip hop of his home state of California, and British electronica and drum and bass.
His fans include Damon Albarn, Erykah Badu and Thom Yorke (the latter appearing on this year's triumphant
Cosmogramma
album), his Brainfeeder and Low End Theory collective of musicians and DJs are among the hippest on earth, and the world is pretty much his oyster. But can he transform his intensely psychedelic electronic explorations into a performance by his live band Infinity?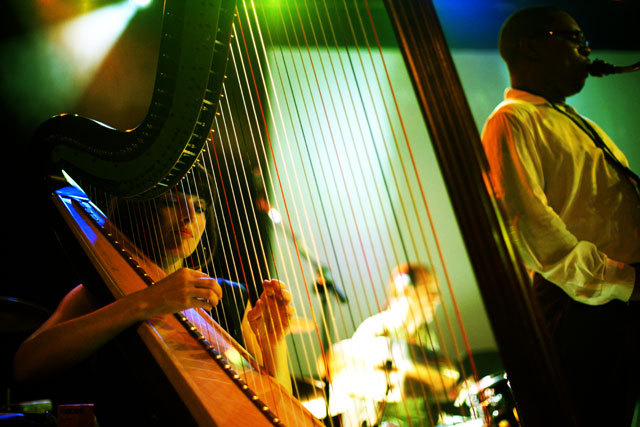 Well, yes and no. The band's line-up was certainly promising, featuring harpist Rebekah Raff, string arranger and violinist Miguel Atwood-Ferguson and Ellison's cousin Ravi Coltrane on sax – all of whom, particularly Raff, contributed greatly to Cosmogramma. The atmosphere in the darkened hall was built nicely too by a DJ set of far-out funk from BBC 1Xtra's Benji B and hallucinatory projections full of jellyfish and infinity symbols by Dr Strangeloop. And the musicians' initial tune-up/doodling as they took the stage fitted this mood perfectly, gradually conjuring an exotic brew not a million miles from vintage Don Cherry or Pharaoh Sanders.


Then came the more fully formed tracks, though – and at first these sounded like ominously straightlaced and conventional - albeit virtuosic - jazz fusion, half a universe away from the humanly impossible sounds made by Ellison on record and in his purely electronic sets. It has never been clear to me why electronic musicians who are so free in their own construction of sounds can be so beholden to traditionally "right" ways of doing things when it comes to using live musicians; in this case, the sound of the drummer Gerry Gibbs and bassist Stephen "Thundercat" Bruner in particular was mixed like a stadium rock show: for clarity above all – almost painful clarity, in fact, so that no matter how interlocked the intricate playing was, they sounded separate from one another.

Thankfully, this was not always the case. When vocalist Andreya Triana stepped up to the mic, and for less beat-driven interludes, the sounds of the musicians were subsumed into the whole much better, with Ellison's electronic treatments of the sound both disorienting and brilliant. At these points, the set regained the modernity of Flying Lotus's recording, while still tapping into a history of cosmic music that took in Sun Ra, Harry Partch, Funkadelic and even Outkast, with the harp and violin especially creating beautiful swathes of sound. But this was not consistent, and the set kept returning to the more standardly mixed instrumental passages that could practically have come from a set by Weather Report, Mahavishnu Orchestra or even Yes – and repeated six-string bass solos which couldn't help sounding exactly like recent sets by Flying Lotus's labelmate Squarepusher. Massively impressive, certainly, but about as moving and transporting as a gymnastics display.


It was fine, overall; the wildness of the more textural passages, which built in intensity throughout the set, far outweighed the overly showy and shiny prog rock/fusion jamming, and the audience reacted with a passion that was impressive to behold. These are early days for Infinity, and online videos show that they have played much more electronically processed shows; if the degree of musicianship that was displayed last night can be further incorporated with Ellison's soundscaping ability, they could very easily reach the sublime highs they repeatedly hinted at.

Watch footage from last night's show, courtesy of Mixmaster Morris (YouTube):
Watch a previous Infinity show, featuring guitarist who wasn't present for the ICA set (YouTube):


Share this article