Hailey Tuck, Rich Mix review - delightful but wobbly |

reviews, news & interviews
Hailey Tuck, Rich Mix review - delightful but wobbly
Hailey Tuck, Rich Mix review - delightful but wobbly
Great concept, wonderful presence, but vocally erratic
Hailey Tuck: playfully retro
At the age of 18, Texan jazz singer Hailey Tuck cashed in her college fund for a one-way plane ticket. leaving a military boarding school in Texas for the Voltaire district of Paris, to immerse herself in jazz clubs and vintage markets. Nearly a decade on, which she's divided between the performance spaces of Paris, France, and Austin, Texas, her old-school approach to learning her craft has paid off.
Her debut album, produced by the legendary Larry Klein, has just been released earlier this month on Sony.
As a performer with such pronounced retro styling, one might expect the American Songbook to be her natural choice of repertoire at this Rich Mix concert. There was plenty of Cole Porter. "My Heart Belongs to Daddy" was especially successful, her poised and sassy delivery (itself a retro quality, but an essential part of Tuck's vocal armoury) well matched to her aesthetic. Creamer and Layton's "After You've Gone" was delivered in the kind of cabaret style, with beautiful timing and less emphasis on pitch, that suits her so well. Blossom Dearie's "Now At Last" was delicate and wistful.
However, her most compelling covers were the less obvious stylistic matches. It's common for jazz singers, even - perhaps especially - of a retro styling, to cover new and stylistically divergent songs. For Tuck, this is central to her originality, her approach (though not, of course, her voice) reminiscent of Tom Waits, insofar as she has created a knowing, self-referential persona which she manipulates with great skill. It's not so much a retro act as a delicious identity game in which the Jazz Age styling is balanced by her teasing self-awareness. In this respect, Pulp's "Underwear" (Tuck readily admitted to a Jarvis Cocker crush) was perhaps the most striking choice, and The Kinks' "Alcohol" - a sensational performance on the album in which the spirituous mist is almost tangible - the most successful adaptation.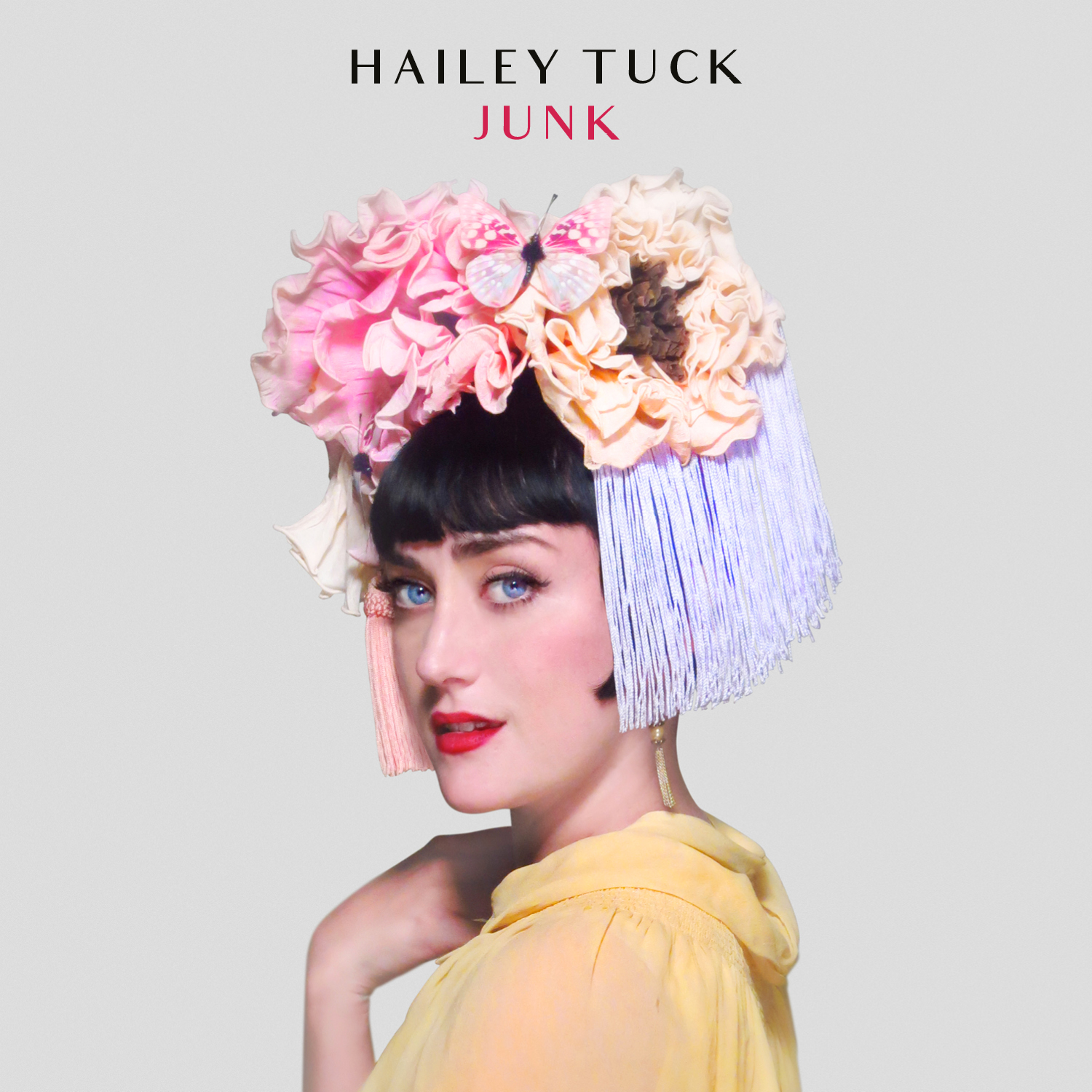 Tuck mentioned her marketing demographic (white men, 55 plus - though the Rich Mix audience was more diverse) in a humorous aside (one of the strengths of her act) during one of her entertaining, extemporised introductions. Between sets there was a brief appearance by burlesque performer Vicky Butterfly. Though this was a sophisticated performance, the swirls of her neon-lit gown leaving only the momentary hint of body part, the response from the audience suggested it played too squarely to this particular demographic. A complementary singer would probably be a better choice in future.
The album is a delight. Klein makes Tuck's pearlescent tone and irresistible timing gleam. As a live performer, however, Tuck is not quite as consistent. On "Underwear" and "My Chemical Life" there were a few intonation wobbles, which might be put down to nerves. The vocal slides across large intervals, a crucial part of her act, are perilous amid the pressure of a live show. She was momentarily discombobulated, but soon regained composure.
Tuck's closest musical roles models are the likes of Madeleine Peyroux and Melody Gardot. She is not yet their equal as a singer, but as an all-round entertainer, taking into account her rare qualities of poise, self-awareness and ability to manipulate a sophisticated persona, there's so much to enjoy. Her tone is lustrous, her enunciation effortlessly crisp, and her sense of rhythm and comic timing impeccable, but even within these arrangements, already sympathetic to her voice, she will need to improve her accuracy.
Jazz Age styling is balanced by Tuck's teasing self-awareness
rating
Share this article