Just in From Scandinavia: Nordic Music Round-Up 2 |

reviews, news & interviews
Just in From Scandinavia: Nordic Music Round-Up 2
Just in From Scandinavia: Nordic Music Round-Up 2
Another delight-filled visit to our friends in the North
Saturday, 26 November 2011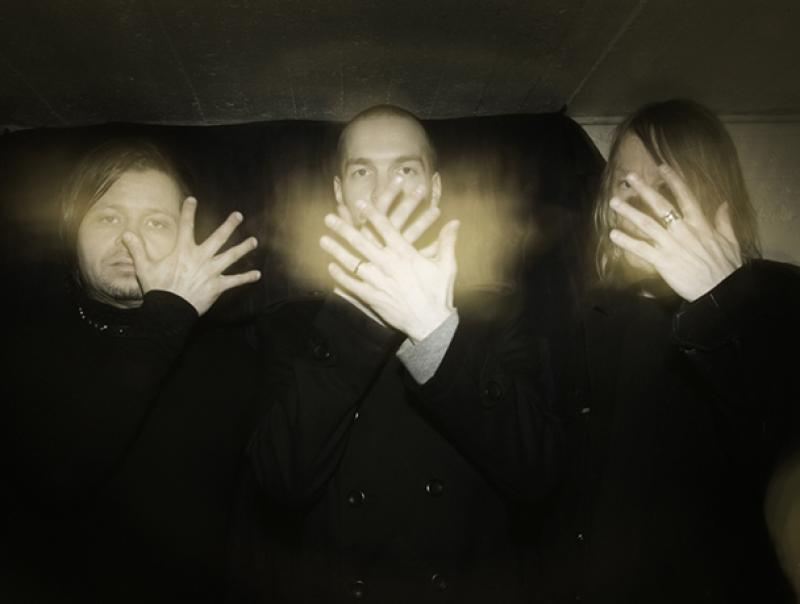 K-X-P: Finland's contribution to the glam rock, Krautrock, acid house nexus
Although they're beginning to get cold, the winds blowing in from Scandinavia have recently brought enough music to keep anyone warm through long, dark nights. Finnish intensity, pop and introspection from Denmark, Swedish luxuriousness, Icelandic keyboard quirk, Norwegians that enfold - all are here. Along with Estonian haziness.
Finland hits hardest with a new EP from K-X-P. theartsdesk has met them before, live and on album. Previously with Norwegian label Smalltown Supersound, Easy is their first outing for Manchester's Melodic. It's an extraordinary thing, coalescing a vision marrying a glam-rock stomp (Chicory Tip, The Glitter Band), Krautrock rhythmic insistence and an early acid-house pulse. Over six minutes, lead cut "Easy (Infinity Waits)" hypnotises (see below for the video to the edit). It's followed by "Suhu Moments", a combination of tribal drums, barking sounds and what might be someone blowing down a drainpipe. Turku's The New Tigers don't share K-X-P's intensity, but their self-titled debut album wins with a late-Eighties indie-influenced twinkly guitar pop. Equal parts My Bloody Valentine, Galaxie 500, The Pastels and Sarah Records, The New Tigers rewind the calendar with gusto and charm.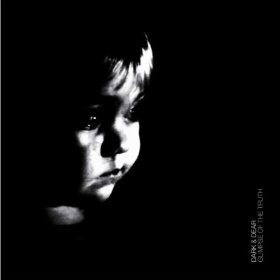 Denmark has the Eighties on its mind too, with the super Freja Loeb, whose glossy debut album Odyssey shuts down any thoughts of what our own Little Boots might be up to next. Fleetwood Mac, The Cocteau Twins, Siouxsie and the Banshees are chucked into a pot, new-waved-up and mixed with melodies that are impossible to rid from your head. It's knowing – on lead-off single "Never Stop Coming Back" she quotes David Bowie's "Heroes" – and the Goth undertone elsewhere on the album takes the edge off the shininess. Odyssey is terrific, keep watching for her. Fellow Danes, the duo Dark & Dear are more intimate than Loeb and about introspection. Debut album Glimpse of the Truth is a sparse slow-burner that's skeletally arranged and hints towards the moods of Tom Rush's The Circle Game. It nags.
Watch the video for "Never Stop Coming Back" from Freja Loeb's Odyssey
Also worming their way in are Sweden's The Field, the vehicle of Axel Willney, who now lives in Berlin. Calling his third album Looping State of Mind gives it away. Built around a series of loops which phase in and out, it's a disorienting listen that sucks you in. At extreme volume, it could induce sea sickness. The Amazing are a more soothing proposition. Featuring members of Sweden's prime psyche-nauts Dungen, they take the soft sound of a late-Sixties Laurel Canyon on a journey inwards. Gentle Stream is their melancholy second album, and follows a mini-album. More prolific than the mother band, The Amazing might be presumptuously named, but as their luxurious, gentle sounds wash over you, it's hard to disagree with their chosen handle.
Iceland's Apparat Organ Quartet are definitely misleadingly named. They're a quintet: four keyboard/synthists and a drummer. Pólýfónia, their second album, comes eight years after their debut. Being issued by a Danish label might explain the delay. Prime amongst their line-up is Jóhan Jóhansson, better known for his minimal, modern classical-style compositions (featured recently on the soundtrack to The Miner's Hymns). Apparat Organ Quartet sound more Finnish than Icelandic, confusing the geographical borders even further. Mostly instrumental, they share a trajectory with Daft Punk, but their anthemic quality is akin to that of Siinai (met during the last Nordic Round-Up) and their instrumental attack, melodies and arrangements aren't far from those of Shogun Kunitoki, both Finns. But whatever comes to mind, Pólýfónia is a treat.
Watch the video for "123 Forever" from Apparat Organ Quartet's Pólýfónia
Fellow Icelanders Ólöf Arnalds and For a Minor Reflection both have EPs out. EP, by For a Minor Reflection, is self-produced, without the gloss of their album Höldum í ātt að Oreiðu. Along with their recent show at Iceland's Airwaves festival, it further stakes their claim as top-tier instro post-rockers. Ólöf Arnalds is familiar to theartsdesk and on Ólöf Sings, she tackles five cover versions, including Neil Diamond's "Solitary Man" and Caetano Veloso's "Maria Bethania". It doesn't matter what she's singing, she makes it her own.
The most recent Norwegian arrivals are 1982, with their second album Pintura. A trio, Nils Økland, Sigbjørn Apeland and Øyvind Skarbø, 1982 aren't folk, though fiddle player Økland cropped up not long ago at Oslo's Folkelarm festival. Apeland's harmonium imbues Pintura with a warm texture. Their collaboration is like a distant echo of serial music, both enfolding and hymnal.
Although a wee bit cheeky including them here, Tehnoloogiline Päike feel at home. They're Estonian, and Estonia's ties with the Nordic world make them a logical fit. Evar Anvelt and Mihkel Kõrvits make up Tehnoloogiline Päike (Technological Sun) and Kõige Pikem Päev (The Longest Day) is their second album. Although organic in feel, Tehnoloogiline Päike is an offspring of The Orb, gently drifting through a mostly instrumental haze.
And after again drifting through the music of Scandinavia, the region – as it reliably does – proves that no matter how idiosyncratic the music, however poppy it is, however unfamiliar its building blocks, no matter what else it evokes, making the journey is essential.
Watch the video for "Easy (Infinity Waits)" from K-X-P's Easy
Denmark's Freja Loeb chucks Fleetwood Mac, The Cocteau Twins, Siouxsie and the Banshees into a pot, new waves them up and mixes in melodies that are impossible to rid from your head
Explore topics
Share this article