The Killers, Roundhouse |

reviews, news & interviews
The Killers, Roundhouse
The Killers, Roundhouse
Vegas power-poppers treat Camden to a night of back-to-back hits
Wednesday, 12 September 2012
The Killers: no fillers
The moment everyone will remember came exactly an hour in: Brandon Flowers was singing "All These Things That I've Done" with the conviction of a man at confession. Behind him a video screen showed a loner carrying a long wooden sign on his shoulder like a cross. In the desert in front of him scantily dressed women stood by a grave. Suddenly there was an explosion above us all. Red and silver glitter thunderbolts rained down.
Whilst some rushed to gather them up, others waved smartphones to capture the instant on video.
Last night's Killers concert was part of iTunes Download 2012, the eleventh gig in the month-long festival. It was also one of a handful of concerts across Europe marking the end of the band's 18 month hiatus. Anyone hoping for a sneak preview of their new album,Battle Born, however, would have been disappointed. This was a virtual sea of their big hits. The competition winners and those who had queued all day, however, weren't looking for album tracks. They were after that never-knowingly-under-anthemed Eighties pop for which the Vegas suburbanites are so loved, and that's exactly what they got. Only three songs were aired from the new album, and one of those was "Runaways", already one of the most played songs of the summer.
Flowers walked around like a cross between an insurance salesman and one of those young preachers you see on Channel 4 documentaries
If it's true Brandon Flowers has been taking singing lessons, it would certainly account for the voice he brought to the Roundhouse. Even by The Killers' grandiose standards the sound was epic, and it set the keynote for the night. There was virtually no light and shade, just a torrent of crunching guitars, big bass and power hooks. "Somebody Told Me", "Smile Like You Mean It", "Spaceman", "Human", "Read My Mind", "Mr Brightside" - they just kept on coming. The only change in tempo came from new song, "Miss Atomic Bomb", with power-ballad synths which would have made anyone old enough to remember feel like they were in a John Hughes movie.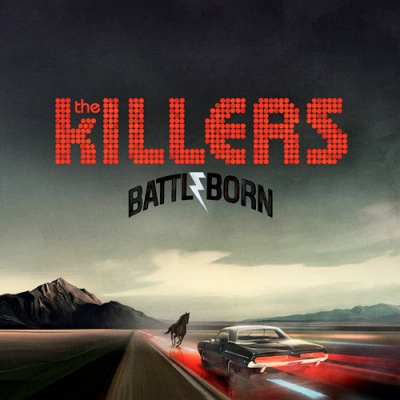 With all this broad-brush emotion it was a shame that the entire band didn't participate in the showmanship, leaving Flowers and wolf-like stick-thumper Ronnie Vannucci Jr to do the honours. Flowers thing is to walk around like a cross between an insurance salesman and one of those young preachers you see on Channel 4 documentaries. He's turned it into quite an act. Even a simple gesture like standing on a monitor starts to feel like he's singling you out. Bassist Mark Stoermer, however, seemed to do little other than occasionally have a fan trained on his hair, and guitarist Dave Keuning hardly moved until his solo in "Read My Mind."
But you could hardly fault any of the performances. It's true the quality of the sound varied a little depending on where you were standing, but in a place as cool as the Roundhouse that tends to be forgiven. Given the pace at which they had come out of the blocks, of greater concern was how long they could keep it up. The entire concert had the feel of the encore. When "When You Were Young" followed "All These Things That I've Done" after just over 70 minutes, half the room had pogo-ed themselves almost to destruction and many of the crowd assumed that that was it. Having queued half the day, and it still being only 10 past 10, not everyone was best pleased. But after several minutes the band reappeared to play Day and Age's lullaby, "A Dustland Fairytale", and that really was it.
It was a pretty song, but more, it was sufficiently far from their core sound to intrigue. Accompanied by another of their beautiful video projections, it made me wonder whether The Killers are still trying to trying to tell the tales of the Nevada desert, a world of gambling, God, nuclear bombs and visiting aliens, armed only with a large collection of Simple Minds and Tom Petty albums. Of course when it is as much fun as this and the solid new album, it's hard to complain. But even for a band who so famously lampooned indie snobbery, the time is surely near to move things on?
Watch the video for The Killers' single "Runaways"
There was virtually no light and shade, just a torrent of crunching guitars, big bass and power hooks
rating
Explore topics
Share this article