Mama Rosin, Jazz Café |

reviews, news & interviews
Mama Rosin, Jazz Café
Mama Rosin, Jazz Café
The Swiss trio continue to prove you can go retro while remaining cutting-edge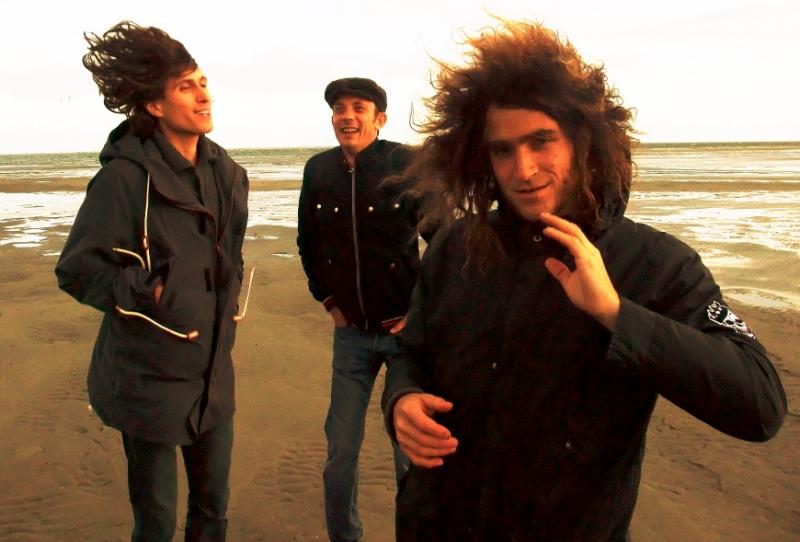 Mama Rosin: a live band that'll blow you away
For several years now this Swiss trio have been combining their love of old Cajun and Zydeco tunes with an arthouse-meets-punk aesthetic strongly influenced by the Velvet Underground and The Clash. But it's only with their new album Bye Bye Bayou (released this week) that they've landed upon a sound that fully celebrates both their love of scratchy, trashy old records and their need also to be adventurously 21st-century.
But the album is a sonic balancing act that relies somewhat on production by the Blues Explosion's Jon Spencer to make sure that, although envelopes are stretched, they are never torn to pieces. So can the band replicate it successfully live?
The answer is yes with cowbells on. Well actually, no cowbells, but drummer Xavier Bray is a mean hand at many other percussive effects including a perverse use of brushes on one or two tough up-tempo rockers that the average drummer would be battering away with sticks on. But Bray is far from an average drummer, just as Mama Rosin's other two members are far from average with their varied contributions. Up front stands Robin Girod on guitar, banjo and washboard, and Cyril Yeterian on melodeon, fiddle and occasional guitar. Both spend most of the gig jumping and jerking about the stage as if an electric current is continuously oscillating between them.
To the untrained ear, one melodeon might sound much the same as another; Yeterian alternates between at least three of them
Instruments are constantly changed according to the needs of the song. For example, nothing less than a Les Paul will do for Girod when they play the "Get It On"-meets-"Suffragette City" rock out, "Sorry Ti Monde". And while, to the untrained ear, one melodeon might sound much the same as another, Yeterian alternates between at least three of them during the set. But it's not the fact that they make such an incendiary sound and can get a crowd dancing; it's that they have applied themselves seriously to the greater art of refining their arrangements and writing well crafted songs.
For example, it's hard to believe the absurdly catchy "Mailou" isn't some 1960s rock'n'roll classic, rather than a new song written as a tribute to Girod's young niece. She should be proud. One of the pleasures of the band's mix of slinky Louisiana blues and post-Velvets experimentation comes from when they're holding back, as much as when they're playing full throttle - Girod's fractured melancholic banjo work on the tenderly sad "I Don't Feel at Home", or the spacious, spaced-out swamp dub (one has to invent new genres to accurately discuss Mama Rosin's music) of "Black Samedi" in which the lead guitar groans, cries and splutters like some dying prehistoric beast.
Lo-fi of course is nothing new, but these vinyl evangelists are not just interested in the notion that distortion denotes authenticity; they really revel in the textural sensuality of the sublime racket they make. But never, I hasten to add, at the expense of creating a great get-up-and-dance vibe.
The audience at the Jazz Café included a rather "merry" contingent of hardcore fans on a day-return from the Essex town of Wivenhoe who were understandably thrilled to have a song on the Bye Bye Bayou named after their humble homestead. Maybe the name "Wivenhoe" has a romantic dimension for these Geneva lads that we can never appreciate. But no matter, the tune rocked, the Essex contingent rocked to it, and as with every Mama Rosin gig I've attended, everyone went home buzzing.
This great rock trio revel in the textural sensuality of the sublime racket they make
rating
Explore topics
Share this article