More Blood, More Tracks review - Bob Dylan opens up |

reviews, news & interviews
More Blood, More Tracks review - Bob Dylan opens up
More Blood, More Tracks review - Bob Dylan opens up
The fourteenth volume in the Bootleg Series is a keeper
Wednesday, 31 October 2018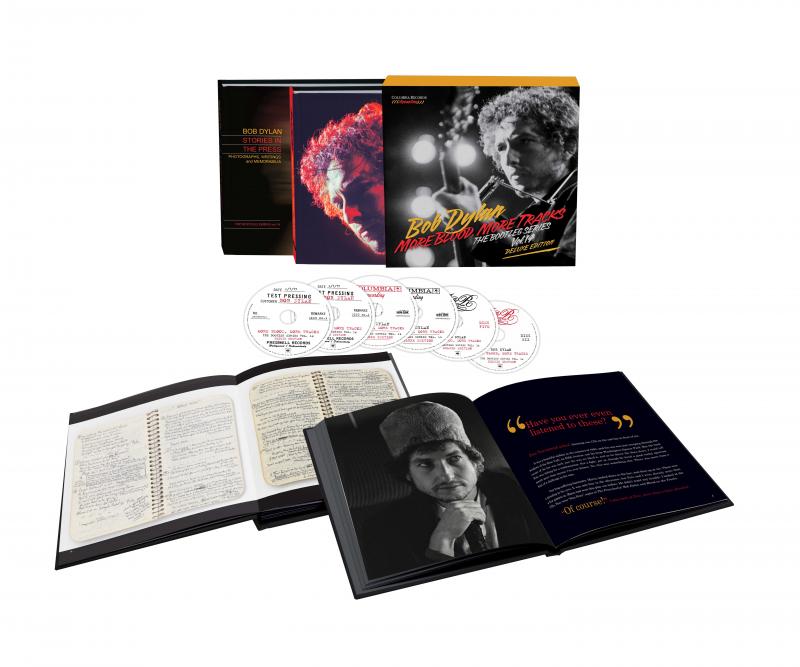 You get plenty of Dylan for your buck these days, with the Mondo Scripto exhibition currently at the Halcyon Gallery in London, and a totemic and arrestingly beautiful set of Jerry Schatzberg's photographs of mid-Sixties Dylan in all his fuzzy glory just published by ACC Art Books.
And now, following on from last winter's gospel-era entry into the Bootleg Series,
Trouble No More
, comes another generous hawl from the tape archives.
At first sight, the prospect of a single album's worth of sessions spread across six discs and 87 tracks – even if it is Blood on the Tracks – is a daunting one, perhaps an indulgence too far into the minutiae of a genius singer-songwriter's already well-examined back catalogue. Get a little closer, however, to the point of pulling on your headphones and teeing up disc one, track one, "If You See Her Say Hello" – as fully formed and lustrous as any pearl in its shell, ready to be dived for and prised open – and that prospect changes to one of total absorption, then astonishment, then a measure of disbelief at the quality of what's here.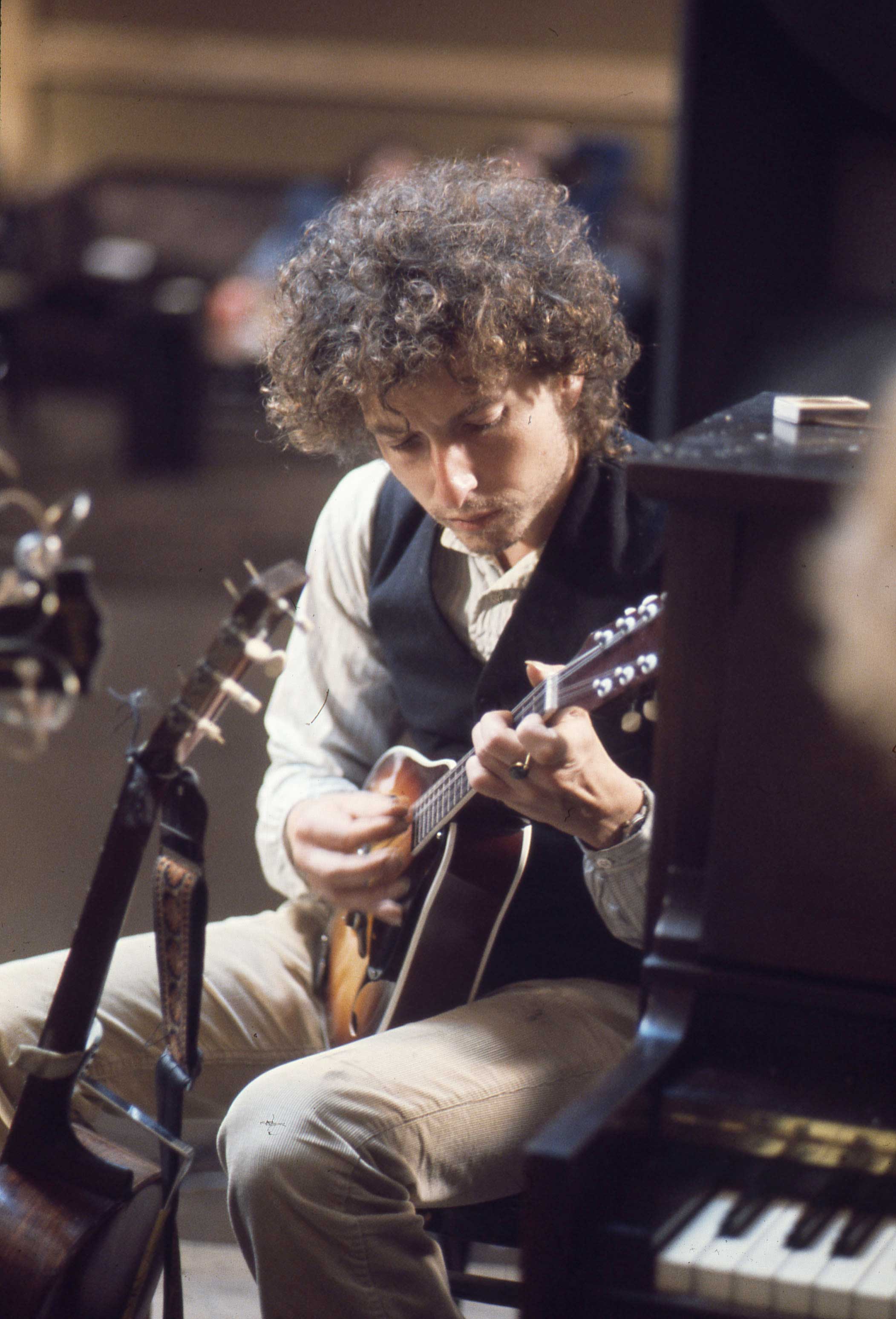 The process of turning songs in the head into performances etched permanently in the public record, night after night between 16 and 19 September 1974, is a compulsive drama in sound, full of missteps but even fuller with triumphs and unheard wonders. For sure, releasing a set of all these sessions, false starts and true, may be called an indulgence, but a beautiful and deserved one, prising open Blood on the Tracks from its protective skin to encompass all the focus, intensity and vulnerability of its writing and making – and subsequent unmaking when Dylan re-recorded five of the tracks three months later in Minneapolis.
Everyone who was party to the original acetates from the New York sessions, including Dylan's then-girlfriend Ellen Bernstein, was devastated by his decision. Clinton Heylin's slimline examination of the sessions, No One Else Could Play That Tune (Route Publishing), takes in those four days and nights in Studio A in compelling detail, with new interviews with most of the main players, including musicians, technicians and even Bernstein herself. The boxset also comes with detailed background and notes to all of the session tracks, as well as a facsimile of one of the little red lyric notebooks Dylan filled in the months preceding the sessions.
The armature running through these 87 tracks is that each performance aimed for the definitive, the shadows on the wall turning into real figures drawn from life, with fixed stars and familiars to guide them. Take "Idiot Wind". The first incomplete run-through is a half-formed figure stalking a barren landscape of breakdown and impasse, inside and out. Another attempt ends in seconds, barely able to exercise its legs, until the fourth hits home, softly spoken and deeply biting. The poet Ezra Pound once wrote about "making it new", and this is what is happening here, in the slow gestation of "Idiot Wind" , up there in the captain's tower. It's completely absorbing to follow that development.
Again and again, the inner workings of Dylan's muse as a writer and performer at the top of his game is thrilling to experience in real time, take by take, the push and pull of basic human and arcane relationships, milled and turned by metaphor from the private to the universal. Dylan keeps working on them – the lyrics and drawings of Mondo Scripto are a testament to that – and as listeners, we keep working on them, too. They're bottomless in that way, beautifully unresolved.
At around £100, it's a sizeable purchase, while the single CD set gives you an all-new collection of previously unheard Tracks for a tenner, sans the overlaid studio echo, sans the 3 percent speed-up applied to the original masters, and right on target, so direct, paint-fresh yet wholly familiar, as powerful now as it was when he stepped through those studio doors and started laying it down. What this set pitches you into is in-the-moment creation at a level that's beyond compare, achieved by incremental degrees rather than the revolutionary about-turns of the Sixties. Unlike The Cutting Edge's breakdown of Dylan's three epochal 1960s albums into their elemental, constituent parts, this six-CD prequel to the album as it was released 43 years ago is a slow-motion lifting of the veil on how a mature vision of a great artist realised its potential. The definitive takes are the sound of that potential unleashed. And no, it's not a confessional album, but a highly complex mobile assembly, one on which the mask of confession has been pulled and distorted.
The treasures of the set are on the first disc, drawn from the solo acoustic afternoon sessions
With the full set, though, anyone who wants to can act as their own session producer, put themselves in Phil Ramone's shoes and fashion their own version of Blood on the Tracks from the 87 different takes herein. The brightest treasures of the set are on the first disc, drawn from the solo acoustic afternoon sessions of 16 September, with stunning first and early takes of "If You See Her Say Hello", "You're a Big Girl Now", "Simple Twist of Fate", "Up To Me", and the one full acoustic take of "Lily, Rosemary and the Jack of Hearts". Not bad for an afternoon's work. Both "Hello" and "Big Girl" have been pre-released as standalone video tasters.
Come the evening, a scratch band led by Eric Weissberg arrived at Studio A, probably thinking they'd been handed the Golden Fleece when in fact they'd been slipped the Black Spot, because apart from bassist Tony Brown none of them were coming back the next day. It really wasn't their fault – rather the captain's habit of calling out songs which they barely had a chance to hang onto as they went down, before embarking on yet another song they had never heard before, all wrapped up in a strange guitar tuning they couldn't figure out. No one else could play that tune, indeed.
Still, that first day's band session did throw up one keeper in "Meet Me in the Morning", and superb takes of "Simple Twist of Fate" and "Idiot Wind", as well as a bluesy, slow-cooked "You're Gonna Make Me Lonesome", the meat falling off its bones.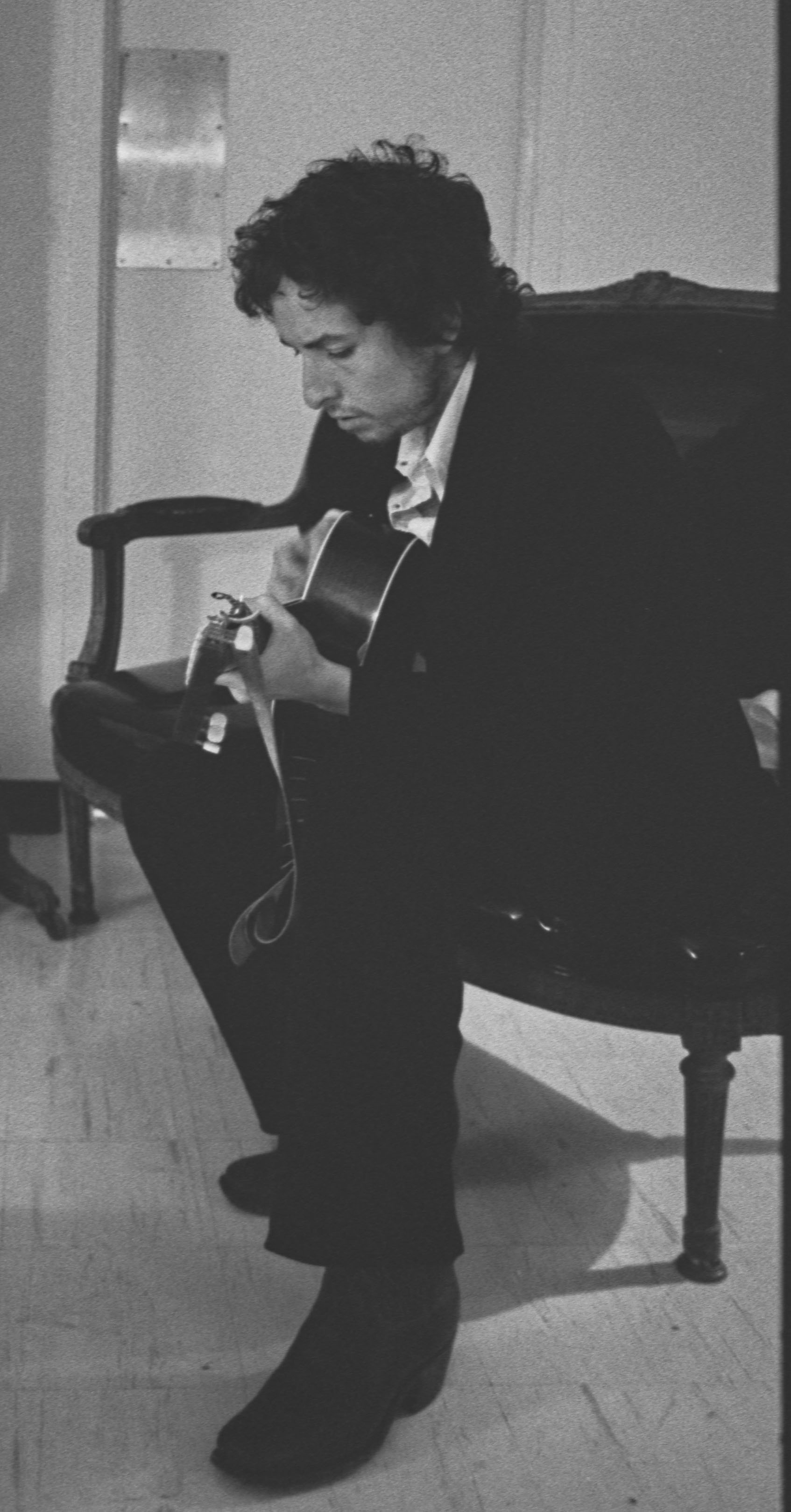 The next day's guests were keyboardist Paul Griffin and Buddy Cage on slide guitar, alongside the core skeleton crew of Dylan and Brown, capturing several crackers among a few clunkers (a woeful "Shelter" with guitar, bass and piano is a nadir) while the 18th saw Dylan alone once again, cutting four fairly similar takes of "Buckets of Rain". But he still wasn't done. The final epic 19 September session lasted until 3.30am in the morning, before Dylan and Ellen Bernstein took Mick Jagger – who had been mixing a live Stones broadcast next door – back to where they were shacked up, at Shel Silverstein's Village apartment, drinking Kahlua and cream and talking until dawn.
It was another long trek in search of The One, with superb takes of "Idiot Wind", as well as "If You See Her", "Shelter From the Storm" and a final high-wire turn on "Tangled Up In Blue" to close this long day's journey into night (it's the take that opens the single CD set). And that should have been it, album done, but for Dylan changing horses in mid-stream around the Christmas holidays. The rest is rock history, and the set's narrative arc really ends here, since none of the original tapes from the Minneapolis sessions has been found.
And so it ends, with the five Studio 80 cuts that made the 1975 release. Only "Tangled" surpasses the best of the New York sessions, and it's to the alchemical retort of Studio A that we return, and to disc one, track one, "If You See Her, Say Hello". How you put it together from thereon is up to you, and call it a generous indulgence if you will, but this set's a keeper, and full of a poetry and a music that will never get tired.
In-the-moment creation at a level that's beyond compare
rating
Share this article