Pulp, Hyde Park |

reviews, news & interviews
Pulp, Hyde Park
Pulp, Hyde Park
Jarvis Cocker and co do the resurrection shuffle to close the Wireless Festival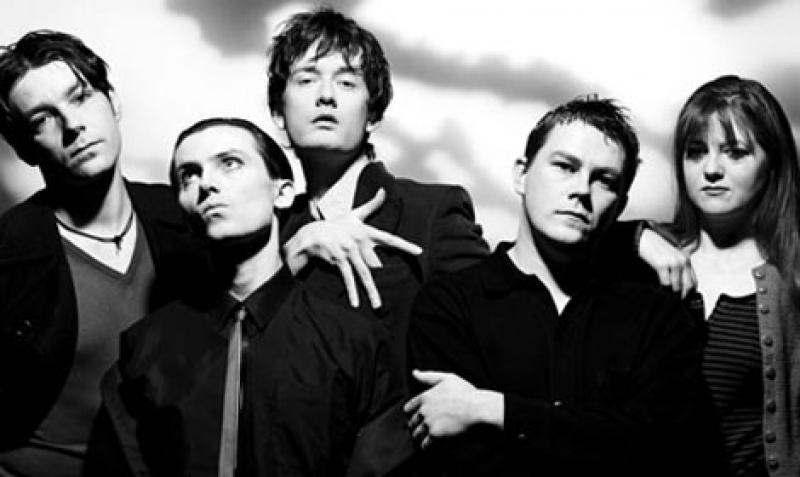 Pulp: Sheffield's finest oddballs always were one of pop music's most unlikely superstars
Well, it pains me to say it, but if there has to be a winner Morrissey edged it. Jarvis was Nadal to Mozza's Djokovic. Both match-fit after appearances at Glastonbury, both would have been invincible against anyone else.
But Jarvis was still great, as compelling as ever in his suit and sloppy tie, resembling a teacher out of an old
Ken Loach
film as he strolled on, asked "Is everybody in?" and threw himself with frightening abandon into "Do You Remember the First Time?"
From there it was a journey into a wonderful past as classic after classic flew by, from the mighty "Mile End" – which I'd actually forgotten all about – to the exultant outsider anthem "Mis-Shapes", complete with its northern soul-inspired instrumental break. "Disco 2000" was jokily introduced as a tribute to Laura Branigan, who recorded the soundalike precursor "Gloria". Cocker threw some terrific shapes too, twisting his hand around his bearded face, perching on top of a speaker and standing astride the monitors. Somehow the gawkiest, jerkiest kid in class had grace and poise on stage.
The mood changed, however, when the band – featuring original members Russell Senior (violin, guitar), Candida Doyle (keyboards), Mark Webber (guitar), Steve Mackey (bass) and Nick Banks (drums), who all still seemed to have their own teeth and hair – reached "This is Hardcore", the title track from the 1998 album which tackled the comedown nightmare which accompanies success. The audience, who had been singing along to most songs, sat this one out. It is a particular favourite of mine, but it maybe felt slightly out of place on such a celebratory evening.
The crowd really wanted "Sorted for E's and Wizz" and they got that too, with Cocker leading the headlong rush back to the rave days on 1989, adding the tweaked line of "somewhere in a field in central London" for topical relevance. He dedicated "Babies" to his mother and also his son, which was a little odd as it is a wonderfully creepy song about hiding in the wardrobe to watch your sister make out with her boyfriend. But then a lot of Cocker's songs have their sinister, voyeuristic side. For "I Spy" he produced a high-powered torch and pointed it into audience members' eyes.
As the night approached its climax, Cocker got political, pointing out that without a grant funding his class warrior student anger at St Martin's College, he wouldn't be where he was today. He certainly would never have penned his breakthrough single. It was a glib point but well made, and one that could only segue into the fitting clarion call of "Common People". The audience went bonkers, paper snowflakes shot out of an onstage cannon and Cocker announced that "Christmas had come early".
Both gigs this weekend were unforgettable, but personally I'd rather find Morrissey in my stocking. The Hop Farm also had the edge over Wireless because – apart from being a proper festival with overnight camping, it did not have a sponsor, meaning that, unlike at Pulp, there were no banking ads on the screens. A truly memorable weekend though, when two quintessentially English veterans deservedly topped up their pensions. Ironically Cocker failed to do the one song that neatly summed up the festivities: "Help the Aged".
Watch Pulp perform "Something Changed"

{youtube}Skdjcv9Pbwo{/youtube}
Without a grant funding his class warrior student anger he would never have penned his breakthrough single
Share this article